Baby Doge burn on 1 December: Could a BABYDOGE listing on Binance be next?
Subscribe to Weekly Highlights
The major market events for the week ahead right in your inbox.
Subscribe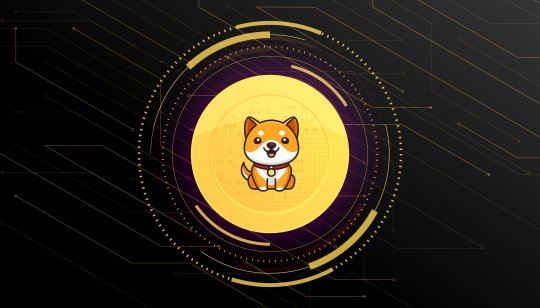 Content
A large amount of the meme token Baby Doge is set to be burned and removed from circulation as of 1 December, an announcement via the official Baby Doge coin Twitter page has confirmed.
The news, which was first released via the developers of Baby Doge on Twitter, confirmed that the burn would take place after a vote was conducted by its community.
Baby Doge coin, which is not affiliated with Dogecoin, launched in June 2021 and was built on the Binance Smart Chain with fees much lower than Ethereum.
The team behind the meme coin consider its primary mission to build a fun meme community to spread awareness of animal adoption. The team wrote in its whitepaper: "Baby Doge is on a mission to bring crypto to the average person while also helping save dogs in need.
"Baby Doge Coin has learned a few tricks and lessons from his meme father, Doge."
Its initial step towards carrying out its burn procedure follows in the footsteps of Dogecoin's main rival, Shiba Inu ($SHIB), the second largest meme token by market cap, which has incorporated a similar concept of utilising its burn strategy on a regular basis.
DOGE to USD
First step to Binance listing
Users can currently view the live price and trading history of Baby Doge coin on Binance, but do not have the ability to buy, sell and trade the meme token on the exchange. A few users on Twitter, however, shared their views that if the burn takes place as expected, it could be first step towards a potential listing on Binance.
The price of Baby Doge coin was $0.000000001133 atthe tme of writing, up 3.4% in the previous 24 hours, according to data from CoinMarketCap.
The meme coin has risen in popularity since its inception and has amassed a community of 1.3 million token holders with more than 1.7 million Twitter followers.
What is your sentiment on DOGE/USD?
Vote to see Traders sentiment!
Related reading