Australia's Macquarie and Blockstream to explore green bitcoin mining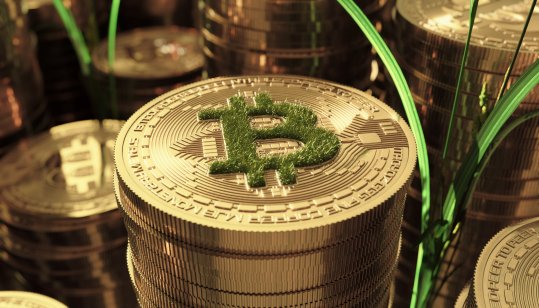 Bitcoin miner Blockstream announced a partnership with Australian financial conglomerate Macquarie Group on Thursday to mine bitcoin using renewable energy.
The partnership will begin with a pilot project that will utilise Blockstream's mining facilities, while Macquarie will invest and contribute its expertise in energy to explore the use of renewable energy to power the mining process, Blockstream said.
Bitcoin mining is an energy-intensive process which has come under criticism for using fossil fuels to power its operations.
Concerns on coal usage
Earlier in May, electric vehicle bellwether Tesla stopped accepting bitcoin for purchases after CEO Elon Musk expressed concerns on the use of coal in bitcoin mining, saying the fossil fuel had "the worst emissions of any fuel."
A study by University of Cambridge showed that 38% of surveyed miners' total energy consumption came from coal in 2020, while 36% of respondents used natural gas-powered electricity. 39% of hashing's (crypto mining) total energy consumption comes from renewables, according to the report.
"The median percentage of renewables in Europe and North America is relatively high at about 70% and 66% respectively, while the median is much lower in APAC (Asia-Pacific), at 25%," the report said.
Macquarie-Blockstream partnership
The partnership deal will look to take advantage of Macqaurie's investments in renewable energy infrastructure.
Macquarie is one of the world's leading investors in renewable energy infrastructure, with 44 gigawatts of generation under development, construction or operation as at 31 March 2021, Blockstream said.
"Macquarie's experience and scale in traditional infrastructure investment, as well as commodity and energy markets, and Blockstream's position as a leading Bitcoin miner and provider of Bitcoin-based technology solutions offers terrific potential," said Adam Back, CEO of Blockstream.
Read more : Ukraine is the latest country to legalise cryptocurrencies