What is Standard & Poor's?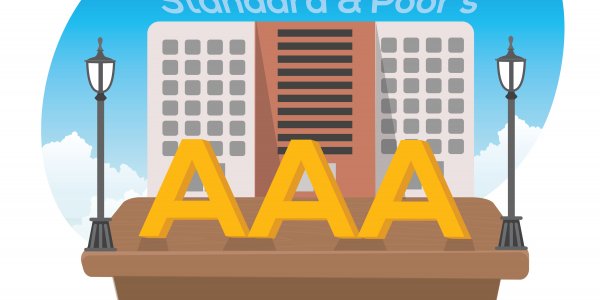 It's one of the big three credit rating agencies that score countries on their ability to pay back debt. It's also a leading provider of stock market indices. The flagship S&P 500 contains the largest stocks in the US.
Where have you heard about Standard & Poor's?
Whenever a leading nation's credit rating is downgraded, you'll get to hear about it. Following the Brexit vote, the UK lost its AAA top rating, with S&P warning that the referendum result could lead to "a deterioration of the UK's economic performance, including its large financial services sector".
What you need to know about Standard & Poor's.
The agency, which is based in New York but has offices all over the world, is highly respected in the world of finance and has been around for over 150 years.
Its research covers multiple industries, benchmarks, asset classes, countries and regions, providing investors and financial professionals with a wide range of information.
Its credit ratings are very important to governments as a downgrade can lead to an increase in interest rates to borrow money in the international financial markets. S&P's highest rating is AAA, and anything from BB downwards is deemed risky.
Find out more about Standard & Poor's.
Check out our definition of Moody's to learn more about credit rating agencies.
Related Terms
Start a global, multi-asset portfolio with an award-winning platform
Trade now
Latest video