Short squeeze definition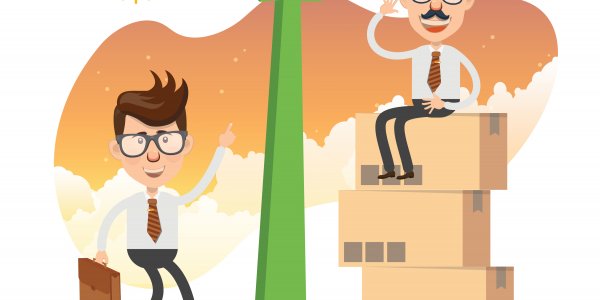 A short squeeze means that the price of a heavily-shorted asset has jumped unexpectedly forcing short sellers to cut losses and exit their positions, which in turn leads to a rise in the price.
One of the most recent short squeeze examples happened in 2021, when retail investors clashed with hedge fund short-sellers by triggering short squeezes in meme stocks such as Gamestop (GME) and AMC Entertainment (AMC).
Short squeeze explained
What is a short squeeze in stocks? Short sellers bet on the price of a stock to fall. They borrow shares in a company and sell them with the intent to buy the stock back at a lower price. If the price falls, short sellers will profit from closing their position.
However, if the price increases, the short seller will be forced to buy back the asset at a higher price. When short sellers decide to cut losses and exit positions with buy orders, their exit sparks a jump in the price due to increased demand.
Rising asset prices attract new buyers. The combination of new buyers and panicked short sellers boosts demand and price of the stock resulting in a short squeeze.
Piggly Willy and Herbalife
In 1923, Tennessee-based grocery store Piggly Wiggly pulled off one of the biggest short squeezes in history.
When short sellers targeted Piggly Wiggly stock in 1923, its founder, Clarence Saunders, was determined to get back at those who bet against his company. Saunders used his own money and a $10 m loan to buy all available Piggly Wiggly stock, pushing prices up by about 50%.
Saunders ended up owning all but 1128 shares of this company's outstanding shares. However, a trading halt called on by the New York Stock Exchange (NYSE) gave short sellers the time to buy the remaining 1128 outstanding shares to cover their positions.
In the 21st century, billionaire hedge fund manager Bill Ackman's short bet against Los Angeles-based health nutrition company Herbalife (HLF) was one of the most publicised battles. Ackman alleged that Herbalife was running a pyramid scheme and at one point spent $1bn shorting Herbalife stock.
However, Herbalife managed to squeeze Ackman's short bet with the help of rival hedge manager Carl Icahn, who built up a 26% stake in the company.
Short sellers vs Tesla
Tesla (TSLA), a world leader and innovator in electric cars production, is known to attract strong short seller interest due to its hefty valuations.
At one point in 2021, Tesla was the most-shorted stock in the word. Investors with short positions on Tesla generated profits of over $1bn in just one week in March 2020 aided by weakness in global markets due to the emergence of the Covid-19 pandemic.
However, Tesla's popularity among retail investors and its market leading positions in an industry considered to be the future of mobility have helped the stock beat short sellers. Over the course of 2020, US short sellers of Tesla lost over $40bn.
Retail investors vs hedge funds
In early 2021, thousands of retail investors started a short squeeze campaign on social media platform Reddit to drive up prices in Gamestop to an all-time high of about $483.
Gamestop opened January 2021 at $19 and ended the month at over $300. Hedge funds, including Wall Street's Melvin Capital and London-based White Square Capital, were forced to close their short positions at huge losses.
Short squeeze-fuelled rallies for Gamestop are beginning to lose steam with the stock dropping over 28% in the past six months, as of 23 February 2022.

Related Terms
Learn first. Trade CFDs with virtual money.
Try demo
Latest video