What is a settlement date?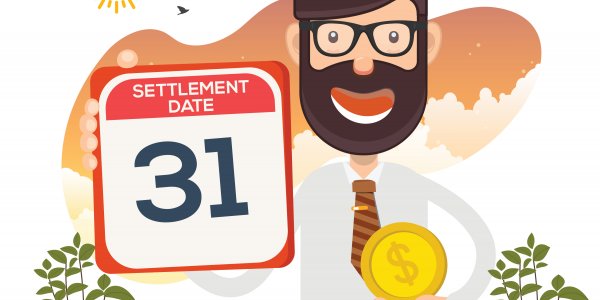 This is the date on which a trade is settled. On this day stock or other investments are transferred to the buyer's account and cash to the seller's account.
Where have you heard about settlement dates?
When you make a trade, both the trade date and the settlement date are listed on the brokerage confirmation you receive. These different dates have implications on tax and the liquidity of your funds.
What you need to know about settlement date.
The settlement date is different from the trade date because time is needed to 'clear' the transaction and move the funds. This time is called the settlement period.
Different securities and jurisdictions have different rules on the number of days needed for the settlement period.
Settlement dates are often referred to as T+1, T+2 or T+3. These mean 'trade date plus one business day', 'trade date plus two business days' and 'trade date plus three business days', respectively.
Related Terms
Latest video