What is ROI?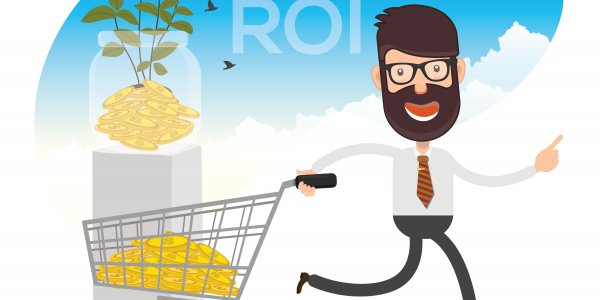 Return on investment (ROI) is a simple and popular measure of the performance or profitability of an investment. It expresses the return of an investment relative to the investment's cost as a percentage or ratio.
Where have you heard about ROI?
ROI is a metric used by many different businesses and sectors to compare the performance of their investments. Whether it's a company analysing how much benefit they really got from that expensive high-profile new marketing campaign or an individual investor comparing how well their shares have performed, ROI is a straightforward snapshot of how much bang you get for your buck.
What you need to know about ROI.
ROI is calculated by dividing the net profit or return of an investment by the cost of the investment:
(Gains of investment - cost of investment)/Cost of investment
For example, say you sold 10 shares in company A for £5,000 and 10 shares in company B for £3,000. Although the A shares seem more profitable, if you factor in that the A shares cost £4,000 and the B shares £1,750, you can calculate that the B shares had a much higher ROI of 71% compared to 25% for the A shares, making B a more profitable investment.
ROI does have a number of limitations, though. For one, it doesn't automatically account for the time period that an investment is held for. So, in the example above, if you held the shares in A for one year and the shares in B for three years the annual ROI for the B shares would be 26.7% – the ROI divided by three – in which case the A shares would have performed better.
Find out more about ROI.
Find out how other metrics like CAGR, debt to equity and ROE can be used alongside ROI to evaluate the profitability of an investment.
Related Terms
Latest video