What are the reserve currencies?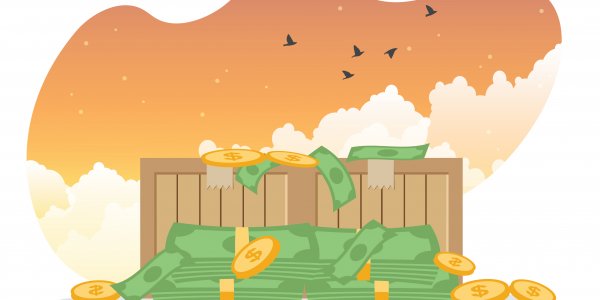 Foreign exchange reserves are assets such as foreign currency, bonds or gold. They are held by central banks and financial institutions to facilitate trade and investment or to have an effect on domestic exchange rates.
The status of a reserve currency means that the particular currency is held in large amounts as part of a coordinated foreign currency reserve program.
According to the
International Monetary Fund
: "Countries hold foreign exchange reserves to finance balance of payments needs, intervene in foreign exchange markets, provide foreign exchange liquidity to domestic economic agents, and for other related purposes, such as maintaining confidence in the domestic currency and facilitating foreign borrowing. As such, reserves are generally denominated in currencies widely used for international payments and widely traded in global foreign exchange markets."
What does a reserve currency mean?
As countries shifted their foreign reserves from predominantly gold and silver to foreign currency in the later part of the 20th century, the largest reserve currencies became those issued by economically influential countries with a strong history of fiscal stability.
Typically, but not always, a reserve currency is free floating and easily convertible, issued by an independent central bank and widely used in global business transactions.
Reserve currency explained
Most major commodities, debt obligations and intercountry financial transactions are priced in United States dollars (USD). The USD tops the world's reserve currency list, and is used in the vast majority of non-domestic contracts and transactions around the world.
"The US dollar has been the dominant reserve currency for the past 60 years, notwithstanding the collapse of the Bretton Woods system in the 1970s and the emergence of new reserve currencies such as the euro and the renminbi over the past two decades. The dollar's reserve currency status has been supported and reinforced by its global use for trade invoicing and cross-border investment, among others, and as an exchange rate anchor," stated the IMF's report.
Holding large amounts of reserve assets can increase the perceived likelihood of a country being able to repay their foreign debt obligations. As a result, countries with large reserves typically receive preferential borrowing rates. Most international debt is held in USD to maintain stability in lending costs and expected returns. USD reserves are required to service these obligations.
Another reason many countries stockpile USD is to manipulate their own currency value by buying or selling it on the open market, creating excess supply or demand. Central banks require reserve currencies to maintain liquidity for domestic companies involved in import and export activities. Governments use reserves to reduce exchange fees on large commercial transactions. Many countries, particularly less developed countries, also use reserve currencies to hedge against the devaluation of their domestic currency during periods of high inflation.
What are the world's reserve currency examples beyond USD?
According to the International Monetary Fund (IMF), the USD accounts for 59.15% of the total allocated global reserve currency, with the euro the second most widely held at 20.48%.
Other major reserve currencies are the Japanese yen, British pound sterling, Chinese renminbi, Canadian dollar, Australian dollar and Swiss franc.
The IMF also provides supplementary reserve assets in the form of Special Drawing Rights (SDR), which are financial assets used to bolster official currency reserves whose value is based on a basket of five currencies, including the USD, euro, renminbi, yen and pound sterling.
The SDR are reserve assets which give the recipient country the right to claim a corresponding value of member states reserve currencies when required.
Recently, a new discussion has evolved around the ability of the USD to maintain its position as the dominant global reserve currency, specifically due to increasingly expansionary US monetary policy and debt levels of the country.
The IMF stated: "US dollar dominance is likely to endure. But historical precedents of sudden changes suggest that new developments, such as the emergence of digital currencies and new payments ecosystems, could accelerate the transition to a new landscape of reserve currencies."
While some crypto enthusiasts envision bitcoin becoming a digital reserve currency, other countries such as China are developing a digital version of their own currency, potentially with a similar goal. The USD does not seem likely to lose its place as the major global reserve currency anytime soon, but gold held the position for a long time prior to the USD, showing that there is a potential opportunity for a major shift in the global economic system over time.
Related Terms
Latest video