Proof-of-stake explained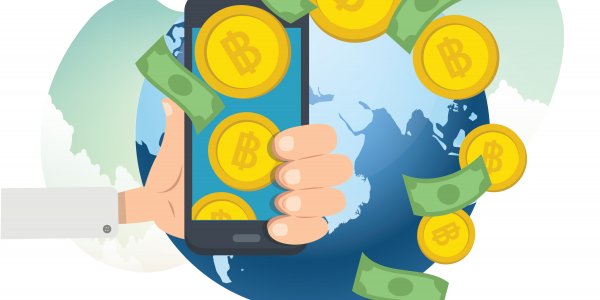 Proof-of-stake (PoS) is a consensus mechanism used by blockchain networks. The most common consensus mechanisms are proof-of-stake and proof-of-work (PoW). Why is a consensus mechanism necessary? In a distributed network, these mechanisms help determine 'the truth' because there is no central entity to validate transactions.
Proof-of-stake (PoS) means that individuals stake cryptocurrency to validate transactions. PoS is the main alternative to cryptocurrency mining. One of the first cryptocurrencies to utilise this consensus mechanism was Peercoin, which launched in 2012.
To define proof-of-stake we should look at what staking is. Staking validates transactions on the blockchain. Individuals can stake cryptocurrencies, for example, directly from their crypto wallet. Cryptocurrencies can also be staked on exchanges.
Users stake funds by depositing them to a node. These nodes will then compete for the opportunity to validate transactions. Validators are then rewarded, often with transaction fees.
Nodes become validators once they hold a specific number of tokens. The algorithm uses a pseudo-random election process to decide which node is the validator. The size of the stake helps increase the chance of a node being selected, but there are tools in place to ensure that the wealthiest nodes are not always chosen as validators.
New blocks are considered forged instead of mined.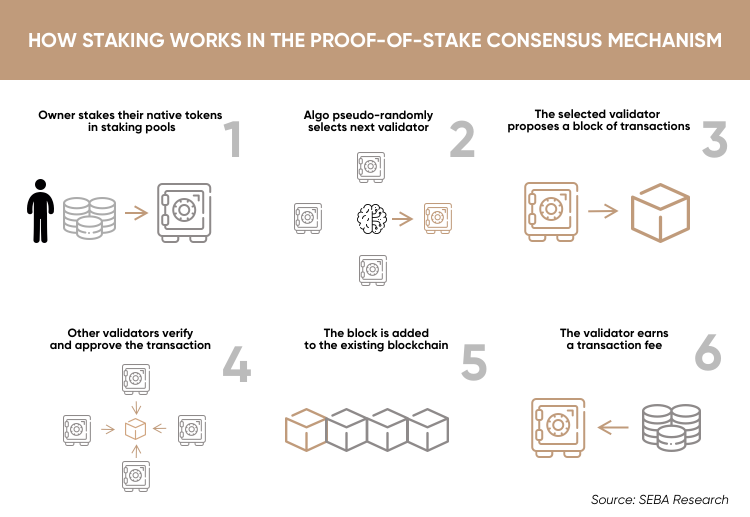 Proof-of-stake was first discussed in 2011 on the BitcoinTalk forum in response to bitcoin's proof-of-work model. It proved to be a viable alternative, and various altcoins have chosen this model over time.
Ethereum (ETH) is also moving to a proof-of-stake model. The switch is expected to be complete by the end of 2021. Ethereum 2.0 will run on proof-of-stake alongside Ethereum 1.0.
There are several types of proof-of-stake mechanisms and many cryptocurrencies, including EOS (EOS) and Steem (STEEM), have adopted delegated proof-of-stake, or dPoS, a modified version of the consensus mechanism.
The proof-of-stake model is also considered to be more environmentally friendly and energy-efficient than other consensus mechanisms. Bitcoin has been criticised for the amount of energy required to mine it, which is why proof-of-stake is positioned as the model of the future.
This is because staking cryptocurrencies doesn't require the same amount of energy as mining cryptocurrencies. When figuring out how to solve the energy consumption issue within the cryptocurrency sector, the proof-of-stake model emerges as the obvious answer.
Ethereum (ETH) wil be the largest PoS blockchain by market capitalisation. Other altcoins running on a proof-of-stake model include Tezos (XTZ), Binance coin (BNB), NEO (NEO), PIVX (PIVX), Neblio (NEBL), Cardano (ADA) and Stratis (STRAX).
Latest video