What is a Moody's rating?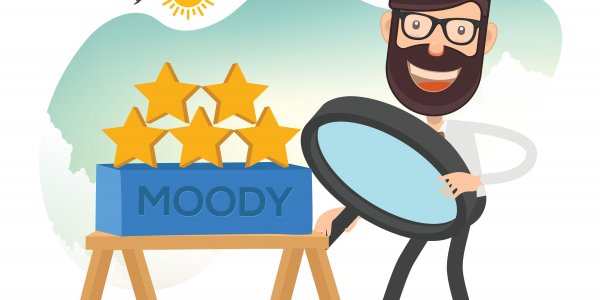 Moody's is a leading credit rating agency that awards grades to a country or large corporate borrower indicating the probability of default. The system of rating securities was founded by John Moody in 1909 to provide investors with a simple way of evaluating credit risk.
Where have you heard about Moody's ratings?
If Moody's changes a country's credit rating, especially if it's downgraded, it's usually big news, being taken as a sign that its economic prospects have worsened. Investors also keep a close eye on the ratings that Moody's assigns to government and corporate bonds.
What you need to know about Moody's ratings.
Moody's is one of the world's best-known credit rating agencies, along with Standard & Poor's and Fitch. It ranks securities from AAA to C. A top rating means there's very little chance of default, while anything below a B is considered high risk.
Generally speaking, the higher the rating the less the government or company will have to pay to borrow money.
A bond is considered investment grade if Moody's rates it BAA3 or higher. Changes in ratings occur more frequently among bonds with lower ratings than higher ones.
Find out more about Moody's ratings.
Read our definitions of Standard & Poor's rating and Fitch rating to learn more about other grading systems.
Related Terms
Latest video