What is impact investing?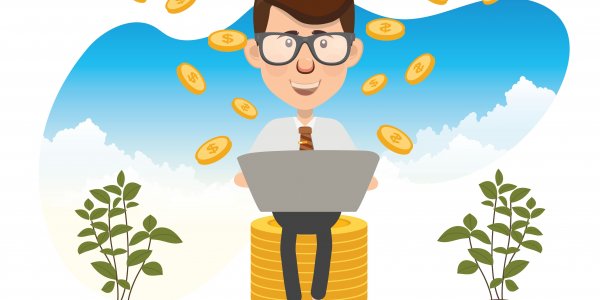 The Global Impact Investing Network, or GIIN, defines impact investments as "investments made with the intention to generate positive, measurable social and environmental impact alongside a financial return".
The market of impact investments is addressing the most challenging global matters in different sectors, including environmental and humanitarian crises, renewable energy and sustainable agriculture, and reducing air pollution.
Many impact investors are guided by the 17 Sustainable Development Goals, or SGDs, drawn up by the United Nations.
Where have you heard about impact investing?
The Rockefeller Foundation was the first to coin the term impact investing in 2008. It marked the beginning of a long journey aimed at finding out how to use capital in a different way: to earn money while making a positive social impact.
In line with impact investing, which is considered an emerging asset class with high potential for profit, other related ideas include ethical investment, sustainable investment and socially responsible investment (SRI).
What you need to know about impact investing
Today, impact investing is still considered a relatively new investment class. However, its size is growing. According to latest estimates by the GIIN, more than 1,340 companies manage $502 billion in impact investing assets worldwide.
Experts predict further growth in this new market, which has already attracted collaborative international support. More and more big investors are getting involved and are launching their own impact investment funds.
Impact investing means combining traditional investing and philanthropy. It has 4 major distinctive features: intentionality (intention to achieve positive environmental and social impact with the help of investments), return expectations (it is expected to bring profit), different asset classes (from cash equivalents to private equity) and impact measurement (tracks and estimates the performance of its investees).
Impact investing is revolutionary, as it breaks the usual way of thinking that social issues could only be solved through philanthropy. Instead, impact investing can do both: drive environmental and social solutions and produce outstanding returns.
Today, it is no longer acceptable for huge corporations to focus on revenue growth only. They are expected to cater to the greater good.
Related Terms
Latest video