What is HODL?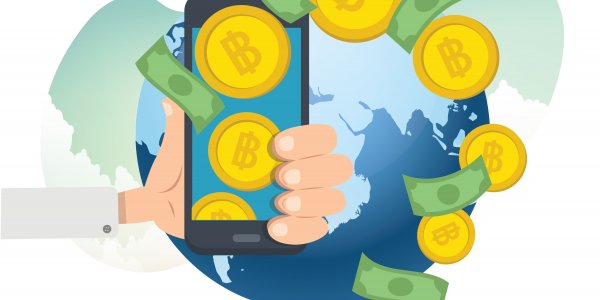 If you follow Bitcoin (BTC) or other cryptocurrencies you've probably come across the term Hodl, or the hashtag #HODLING. You may have figured out that it's intentionally misspelled, and means to HOLD.
Back in 2013, which seems like a lifetime ago in Bitcoin years, the original crypto was surging. The price had risen over 7,200% from January to December of that year. The price reached $1,100 after starting the year at $15.00. Then came news that the Chinese government was banning third party exchanges from dealing directly with the country's central bank. As we are now well aware, crypto can be extremely volatile. The market got spooked, and the price crashed by 39%.
Many new Bitcoin investors had never experienced such a drastic price decrease. Online platforms such as Bitcoin Forum lit up with trading strategies. In a flurry of activity, a user known as GameKyuubi wrote: "I AM HODLING." And with that, a meme was born.
His follow up post stated: "Why am I HOLDING? I'll tell you why. It's because I am a bad trader and I KNOW I AM A BAD TRADER. Yeah you good traders can spot the highs and the lows pit pat piffy wing wong wang just like that and make a million bucks sure no problem bro."
The trader may not have intended to become the title for an entire crypto strategy but his post would become a mantra for a whole subsection of crypto traders.
HODL explained
So, what does HODL mean in crypto? Simply put, it's to hold no matter what. Having originated from a simple typo, it's been reimagined as an acronym for "hold on for dear life", no matter the short-term volatility. But it goes deeper.
There are crypto investors who believe that the fall of traditional fiat currency controlled by central governments is inevitable and that crypto is the way of the future. They're confident that no matter the short-term losses or fluctuations, cryptos will become more valuable as society digitalises and progresses. According to a recent survey reported by Finder.com, 54% of 42 crypto experts believe bitcoin may replace fiat currency: "The moment that Bitcoin overtakes global finance – will happen by 2050. 29% think it will happen as soon as 2035 and an additional 20% by 2040. Meanwhile, one panellist (2%) thinks it will happen but on a much longer timeline and 44% of panelists don't expect hyperbitcoinisation to ever occur".
A hodling strategy means that investors don't actively trade cryptocurrencies. If they never sell, they believe their investment will inevitably increase in value. But nothing can be guaranteed in the highly volatile crypto environment. Trading cryptos comes with significant potential rewards as well as risks. It's up to you to decide, whether "holding on for dear life" is a wise strategy, or the way to miss out on many trading opportunities, brough by the cryptocurrency market fluctuations.
Latest video