GameFi definition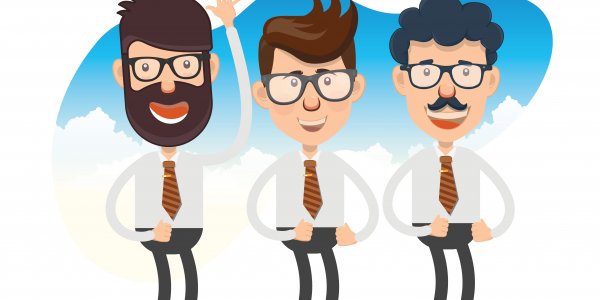 GameFi is the combination of two words: gaming and decentralised finance. GameFi combines blockchain technology elements such as non-fungible tokens (NFTs) and cryptocurrencies with gaming to provide economic incentives to players, therefore GameFi is also referred to as play-to-earn (P2E) gaming.
In this article we will learn what GameFi means and read about some popular GameFi cryptos today.
What is gaming finance?
With cryptocurrencies, virtual gaming worlds are now able to create economies with their own currency and marketplaces that are managed and governed by their communities. The emergence of GameFi has given players an opportunity to generate an income while playing these blockchain play-to-earn model (P2E) games.
P2E games allow players to invest in and own in-game assets that can be traded among peers. Players also earn game tokens that can be sold on cryptocurrency exchanges like Binance (BNB) and Coinbase (COIN) for fiat currencies. GameFi projects are deployed on a blockchain ledger and thus can be integrated with DeFi characteristics like token issuances, farming, NFTs and peer-to-peer trading, among others. A reward system and play-to-earn elements of GameFi projects are used to incentivise a loyal fanbase, returning customers and self-sustaining in-game economies.
How does GameFi work?
To understand how GameFi or play-to-earn works, let's look at blockchain game Axie Infinity and its in-game tokens: Axie Infinity Shards (AXS) and Small Love Potion (SLP).
Axie Infinity is a world on its own, with its own economy, currencies, land and organisms. Creatures known as 'Axies' can be raised, bred and sold to earn AXS. Each Axie is an NFT and the market price for an Axie depends on the rarity of its characteristics. Parent Axies can be bred to obtain an offspring with specific traits.
Players earn SLP, which is required for breeding, by playing the battle or adventure mode in the game. Land in Axie Infinity is tokenised and can be freely traded among players. AXS and SLP holders can trade their tokens in exchange for other cryptocurrencies and fiat currencies on exchanges.
Today, Axie Infinity is synonymous with P2E gaming. The blockchain game rose to prominence in 2020 when many people in the Southeast Asian nation of Philippines turned to Axie Infinity to earn money as the country's economy was halted due to Covid-19-induced lockdowns.
Popular GameFi tokens
Other popular GameFi tokens include virtual world Decentraland's MANA, metaverse platform The Sandbox's SAND, blockchain gaming platform Gala's GALA and GameFi NFT platform Enjin's ENJ, according to Crypto.com's list of top GameFi coins by market capitalisation.
Related Terms
Latest video