What is financial technology (Fintech)?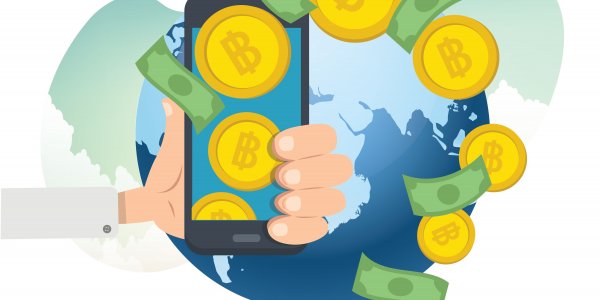 Fintech is the shortened version of the phrase Financial Technology, which is now used to describe businesses that offer financial services using software and modern technology. Some fintech developments have improved traditional services, for example mobile banking apps, while other have revolutionised services such as pay per mile car insurance or created new products, such as Bitcoin.
Key takeaways:
Fintech refers to the intersection of finance and technology. It encompasses a broad range of financial services and products that leverage technology to improve their delivery and efficiency.

Fintech startups are disrupting traditional financial services by offering innovative solutions that are often faster, more convenient, and cheaper than traditional financial services.

Fintech is changing the way consumers interact with financial services by providing personalized, on-demand financial products and services through mobile devices and other digital channels.

Fintech companies use various technologies such as blockchain, artificial intelligence, and big data analytics to offer new financial products and services.
Where have you heard about Fintech?
Fintech has been a buzzword in recent years. It is often reported in the news by way of new product launches or worries about how new developments will be regulated to protect users.
What you need to know about Fintech
Fintech has been one of the fastest growing sectors, with investment growing, new start-ups and investors putting money into incubators and accelerators for innovative small fintech companies. New innovations have challenged the traditional way of doing things in financial services, including peer-to-peer lending means there is now an alternative to borrowing from the bank and mobile-only stock trading apps charging no fees.
For some, fintech investments can be at the riskier end of the spectrum, with start-ups failing to understand the regulatory environment or not packaging their product correctly. However, there are new developments and more innovative technologies being created that can be used in the future. Ideas such as improved data analytics which will help clients refine their investment decision making even further, which makes this and interesting area to be aware of.
Regulation and Fintech
As fintech continues to grow and disrupt the financial industry, it has attracted significant regulatory attention. Regulatory bodies are seeking to strike a balance between promoting innovation and protecting consumers. Fintech startups are subject to various regulations depending on the nature of their business, such as anti-money laundering (AML), data privacy, and consumer protection laws. In some cases, fintech startups may need to obtain licenses or approvals from regulatory bodies before they can launch their products and services.
On the other hand, regulatory sandboxes have been set up in some jurisdictions to allow fintech startups to test their products and services in a controlled environment. Additionally, traditional financial institutions are subject to regulations that may affect their ability to collaborate with fintech startups. As such, collaboration between fintech startups and traditional financial institutions requires careful consideration of regulatory compliance.
Latest video