What is FAANG?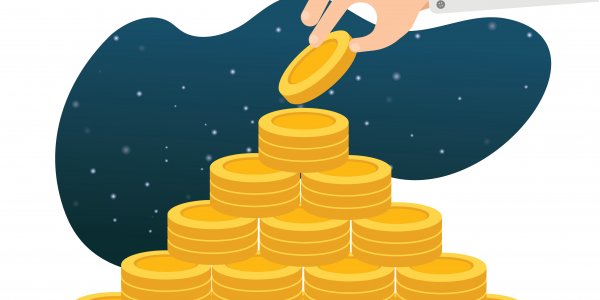 'FAANG' is an acronym, the letters of which represent the names of the five largest technology companies in the US – Facebook (FB), Amazon (AMZN), Apple (AAPL), Netflix (NFLX) and Google owner, Alphabet (GOOGL). Each FAANG company is listed on the NASDAQ or the New York Stock Exchange (NYSE).
Where have you heard of FAANG?
The acronym was originally coined in 2013 by Jim Cramer, host of CNBC's Mad Money and co-founder of TheStreet.com. Cramer used the term to collectively refer to the high-growth technology stocks. Interestingly, the acronym was originally 'FANG', referring to only Facebook, Amazon, Netflix and Google, and it wasn't until 2017 that Apple joined the illustrious group of stocks and FANG became FAANG.
What do you need to know about FAANG?
With a combined market capitalisation of more than $6trn (£4.2bn, €4.9bn) as of February 2021, FAANG stocks accounted for more than 15% of the S&P 500 (US500), an index of the largest companies in the US. Each of the FAANG stocks is a household name whose products have shaped the world as we know it today:
How to invest in FAANG stocks?
One of the ways to invest in FAANG stocks is to buy the individual company shares on the US stockmarket via online brokers such as TD Ameritrade in the US, or Hargreaves Lansdown in the UK.
Alternatively, you can trade individual shares of FAANG companies with contracts for difference (CFDs). CFDs are trading instruments that allow you to speculate on a stock price without having to own the underlying shares. If you expect the company's share price to rise you can take a long position, and if you think it will move lower you can go short and still make a profit on the trade if the price falls.
As a leveraged product, CFDs allow investors to maximise their gains from volatile financial assets such as stocks. However, you should be aware of the high risks involved, as CFD trading also magnifies losses if the share price moves against your position.
You can learn more about CFD trading with our comprehensive guides and free online courses.
If you decide not to own individual shares of the companies, you can get exposure to them through a number of exchange-traded funds (ETFs) and mutual funds. Any index fund that tracks the S&P 500 Index or broader stock market most likely has holdings in FAANG stocks. Tech-focused ETFs are also likely to include some if not all of FAANG stocks and offer similar exposure.
Related Terms
Latest video