What is the European Central Bank?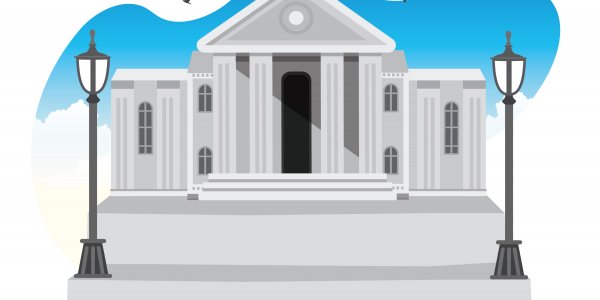 The European Central Bank (ECB) is the central bank that supervises over 120 central and commercial banks based in the 19 EU countries that use the euro (EUR) currency. Created in June 1998 after the Treaty of Amsterdam, the ECB is headquartered in Frankfurt, Germany.
The ECB focuses on formulating monetary policy to help its member states maintain price stability, meet the target of 2% inflation and strengthen the euro. It is also responsible for developing and issuing euro banknotes.
How does the European Central Bank work?
To better explain the European Central Bank, let's look at its structure and how it works.
The bank is run by a governing council that sets interest rates and determines the availability of reserves in the Eurosystem (the ECB and the national central banks of the EU countries).
A six-member executive board and 15 rotating national central bank governors who hold monthly voting rights make up the governing council.
The governors of the top five central banks each have four voting rights, the other central banks vote every 11 months instead of every 14. As of May 2022, Germany, France, Italy, Spain and the Netherlands were considered the top five countries of the EU based on the size of their economies and banking systems.
The president and vice president of the ECB along with four other executive members chosen by the European council make up the executive board.
The non-renewable term for the executive members is eight years. Along with the chief services officer, the executive board's duties include overseeing day-to-day operations of the ECB and carrying out the monetary policy as set forth by the governing council.
The chair, vice-chair, four ECB representatives and representatives of national supervisors make up the supervisory board. The board organises and carries out the ECB's supervisory duty. It also suggests draught decisions for the governing council, through the non-objection method.
Role of the European Central Bank
Examples of the European Central Bank's duties include acting as a buffer against the risk of volatility and deflation during a recession. The bank aims for an annual inflation rate of 2%.
The ECB is also responsible for holding monetary decision-making meetings every six weeks. These help the European Central Bank define the reasons behind policy. The meetings' minutes are published and the policy decisions are announced through press conferences.
Additionally, the bank ensures the soundness of the European banking system and operates through a Single Supervisory Mechanism (SSM). It also collaborates with the European System of Central Banks (ESCB), which brings together the central banks of all EU nations, including those that don't use the euro as a currency.
Related Terms
Latest video