What is Euronext?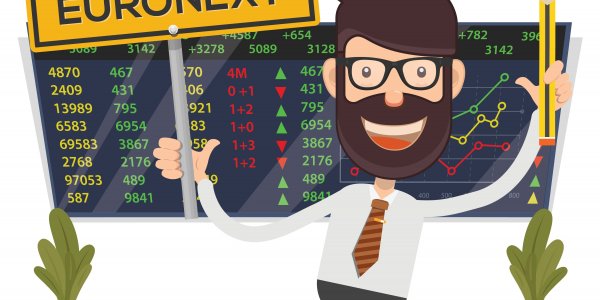 Euronext is a pan-European stock market operating in Belgium, France, the Netherlands, Portugal and the UK. It comprises the stock exchanges of Lisbon, Amsterdam, Paris and Brussels and has the UK-based regulated securities market operation called Euronext London. It functions as a single exchange with a single order book.
In 2007, Euronext merged with the NYSE Group, resulting in the creation of NYSE Euronext.
Where have you heard about Euronext?
As an investor, you may have been advised to buy Euronext-listed shares or to invest in financial products such as tracker funds based on the stocks traded on Euronext. Financial media cover the governance and ownership of exchanges such as Euronext.
What you need to know about Euronext.
Euronext is one of the most substantial stock markets in the world and says it is the leading venue for company listings in continental Europe.
It was formed in 2000 to take advantage of the investment opportunities created by the launch of the euro in 1999, but emphasises its long history: "Our roots are deep: for four centuries, the exchanges that now comprise Euronext have been at the heart of European capital markets.
It claims its understanding of local markets combined with its pan-European reach make it a unique marketplace. Currently is has around 4,000 listed companies, which translates to a market capitalization of bout $30.5 trillion.
Find out more about Euronext.
Euronext is one of many stock markets. Learn more about stock markets here.
Related Terms
Latest video