What are Eurodollars?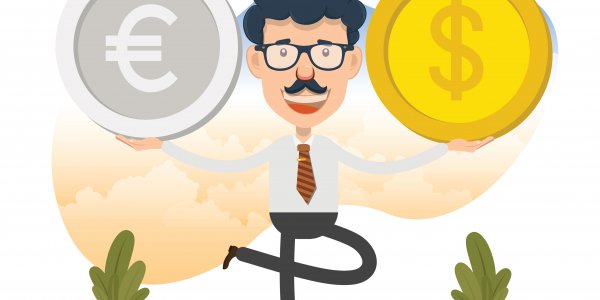 Eurodollars are deposits of US dollars in banks outside of the United States – typically in Europe (hence the name). As the deposit is made outside of the US it escapes banking regulations from the Federal Reserve and the Securities and Exchange Commission.
Where have you heard about Eurodollars?
The Eurodollar market started in the 1950s and is now one of the biggest international capital markets in the world. The absence of US banking regulations means investors and companies can benefit from lower costs and greater flexibility.
What you need to know about Eurodollars.
Eurodollars don't only refer to US dollar deposits in Europe. Although this is how the term was originally coined, it now refers to any US dollar deposit outside of the US. The Bahamas and the Cayman Islands are popular locations.
The Eurodollar futures contract is incredibly popular among investors. This allows companies and investors to secure an interest rate in advance of borrowing or lending money. These are traded at the Chicago Mercantile Exchange (CME). Eurodollar deposits are usually quite large, between $100,00 and $5 million, and are priced based on the fed funds rates for anything held for 12 hours to one week. Longer held deposits prices are determined by the 3-month market forecast of the US dollar LIBOR (London Interbank Offered Rate) interest rate.
Related Terms
Latest video