What is a hard fork in crypto?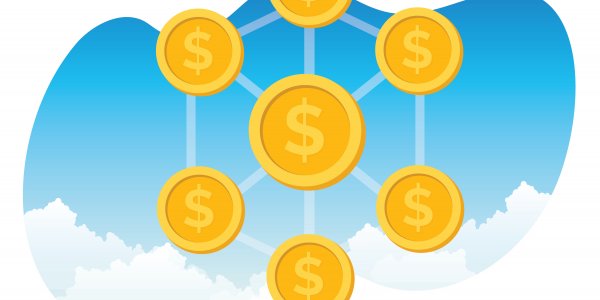 Blockchain technology requires that different parties agree to maintain the history of a blockchain. When parties do not agree, a hard fork can follow. A hard fork is a radical change to the blockchain protocol.
A hard fork creates two separate blockchains, while a soft fork leaves one. Many forks are short-lived.
Let's explore the concept of a hard fork in more depth.

Hard fork explained
A hard fork splits a cryptocurrency in two. The results of the previous blocks are invalidated. One branch might follow the old blockchain, while the other follows the new chain. A hard fork is not "backwards compatible", which is how it differs from a soft fork. A hard fork requires all users to upgrade to the latest version of the protocol software.
Crypto fork examples
There have been many Bitcoin (BTC) hard forks since its creation in 2009. Each hard fork created new cryptocurrency projects, such as Bitcoin XT in 2014, Bitcoin Classic in 2016 and Bitcoin Cash in 2017. Bitcoin Cash remains one of the most-traded cryptocurrencies with more than $10.8bn market capitalisation, according to CoinMarketCap. When two factions in the Bitcoin Cash community disagreed over its future, it split in a hard fork in 2018, creating Bitcoin SV and Bitcoin ABC.
In 2016, the ethereum (ETH) community voted for a hard fork to reverse a hack that had siphoned tens of millions of dollars from the Decentralised Autonomous Organisation (DAO), a kind of crypto venture capital fund. Those who objected to the hard fork had the option of using Ethereum Classic, the original blockchain.
Reasons for a hard fork
You might still be wondering about the nuances of the cryptocurrency fork meaning, and whether it only applies to bitcoin and ethereum. This is not the case. Forks can arise in any blockchain.
What are the reasons for a hard fork? There are situations where a hard fork could mean a significant upgrade to the blockchain, with new features that address issues like transaction speed, scalability, or interoperability. A hard fork could result from a division in the community. Other common reasons include a hard fork to patch up security vulnerabilities, or adjusting standards/incentives regarding mining or staking cryptocurrency.
Latest video