What are crypto whales?
Content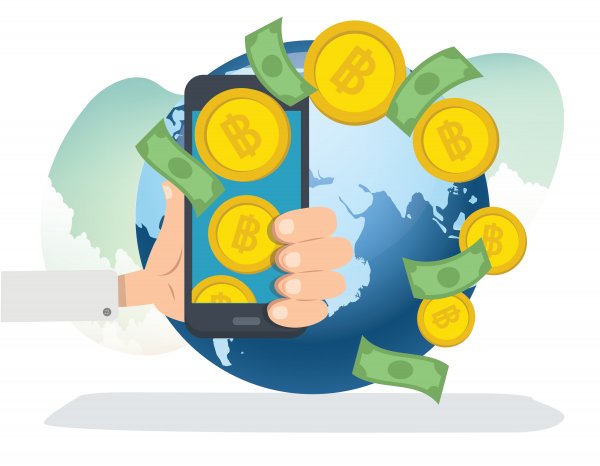 To define whales in crypto, consider them as the largest creatures in the ecosystem. The term whales in cryptocurrency markets refers to individuals who hold large amounts of coins and tokens.
An individual whale's large holding reduces liquidity. It can trigger price volatility if the whale decides to buy or sell. In 2017, for example, a whale pushed the price of bitcoin to a new high of $20,000.
It's crucial for traders and investors to understand what crypto whales means and track crypto whales' trades.
Implications for traders and investors
Why can whales be a problem for common investors? Hoarding coins leads to the concentration of wealth. Large holdings reduce an asset's overall liquidity. Whales have enough cryptocurrency at their disposal to manipulate the price.
According to BitInfoCharts, in the second quarter of 2021 three bitcoin wallets owned 3.07% of all bitcoin in circulation. The top 100 wallets held around 18% of all bitcoin, worth around $150bn.
How whales affect crypto? Let's say a crypto whale tries to sell bitcoin for USD. The large transactional figure and lack of liquidity could put pressure on the price of bitcoin, affecting other traders. Seeing a huge sell trade could spark a chain reaction, pushing smaller holders to sell off in anticipation of a price fall.
Additionally, if whales opt to sell crypto in smaller amounts over a longer period, they can distort coin prices.
Whales can create speculation among smaller traders and cause prices to become unbound from a cryptocurrency's underlying fundamentals.
Crypto whales examples
How do we identify a crypto whale? While cryptocurrency ownership is, in general, anonymous, whales in cryptocurrency cannot hide.
The ledgers contain the addresses of whales in the crypto market.
Some of the biggest whales in crypto are:
Satoshi Nakamoto is the name of a person or group who created the first ever cryptocurrency. Natamoto mined around one million bitcoins.
In 2016, Craig Wright, an Australian businessman, claimed to have used the pseudonym with his friend Dave Kleiman to design the cryptocurrency.
An American venture capitalist, Draper is known for his big investments in companies like Tesla (TSLA), Robinhood (HOOD), Coinbase (COIN) and Twitch.
Draper was one of the early investors of bitcoin, and held approximately 42,000 bitcoins at six dollars each on the Mt Gox exchange. He lost all the coins after the exchange became defunct. Draper purchased approximately 30,000 bitcoins seized from the Silk Road marketplace website. The event was a US Marshals Service auction and drew attention to him in 2014.
Barry Silbert, the CEO and founder of Digital Currency Group, has invested in more than 75 bitcoin-related businesses. He was reported to have bought 48,000 bitcoins at the same US Marshals Service auction as the aforementioned Tim Draper.
The twins are said to have more than 100,000 bitcoins in their wallet. Armie Hammer portrayed the role of both Cameron and Tyler Winklevoss in the film The Social Network.