What is cash outflow?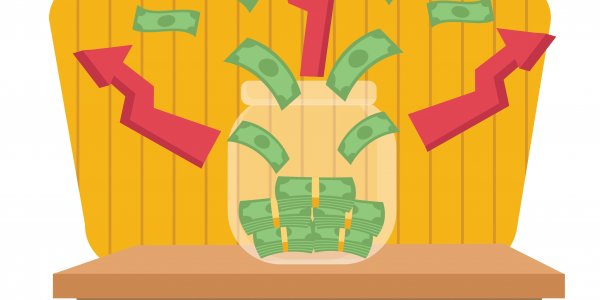 Cash outflow is any money leaving a business. This could be from paying staff wages, the cost of renting an office or from paying dividends to shareholders. It's the opposite of cash inflow, which is the money going into the business. A business is considered unhealthy if its cash outflow is greater than its cash inflow.
Where have you heard about outflow?
You will have most likely heard about cash outflow when deciding whether to invest in a company. If a company ends up with a higher cash outflow than cash inflow it may eventually become bankrupt. By looking at a company's cash outflow compared to its inflow, you can balance up whether the risk of investing is worth any potential gains.
What you need to know about cash outflow.
One way to look the health of a company is to look at its cashflow statement, otherwise known as a CFS. A CFS shows you what money is coming into the company from all its various sources. It also helps you to see the long-term trends of what and how the company makes and spends its money.

It's important to remember that a company's past performance should not be held as an indicator of future success. The cost of your investments can go up as well as down.
Find out more about cash outflow.
As well as cash outflow and cash inflow, there's also cashflow, which is the combination of both.
Related Terms
Latest video