What is BSC? Binance Smart Chain definition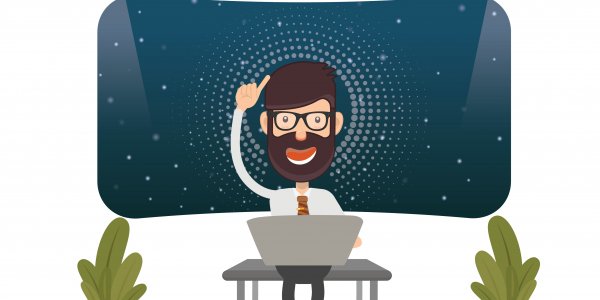 Binance Smart Chain is a blockchain and decentralised exchange (DEX), which was created as an alternative marketplace for issuing and exchanging digital assets in a decentralised manner.
According to the project's
documentation
, "Binance Smart Chain is an innovative solution to bring programmability and interoperability to Binance Chain. Binance Smart Chain relies on a system of 21 validators with Proof of Staked Authority (PoSA) consensus that can support short block time and lower fees. The most bonded validator candidates of
staking
will become validators and produce blocks. The double-sign detection and other slashing logic guarantee security, stability and chain finality."
Binance Smart Chain explained
The development of the Binance Smart Chain network began in 2017 when the Binance coin (BNB) was launched as an ERC-20 token on the Ethereum blockchain. In 2019 the developers of BNB created a streamlined blockchain called Binance Chain (BC).
The Binance Chain was designed to provide lightning-fast transaction speeds by utilising a distributed consensus model, optimal for a fast yet secure digital asset exchange. BNB was migrated from the Ethereum network to become the native crypto on Binance Chain.
While the Binance Chain quickly became one of the largest digital asset exchanges, its model lacked the functional capability for smart contract execution as this would congest and slow down the network.
In response to the demand for DeFi and dApp functionality, the Binance Smart Chain was created as a parallel blockchain with smart contract capabilities.
The Binance Smart Chain network runs in parallel, but independent from the Binance Chain, meaning that in the event BC ever went offline BSC would continue to operate. BSC's proof-of-staked-authority (PoSA) consensus model combines aspects of both the proof-of-stake (PoS) and proof-of-authority (PoA) configurations.
What is Binance Smart Chain used for?
So, what's the difference between Binance Chain and Binance Smart Chain? Unlike Binance Chain, Binance Smart Chain is used by developers to design and execute smart contracts and to tokenise securities for trading as well as issuing pegged or wrapped tokens. BSC is compatible with the Ethereum Virtual Machine (EVM) meaning that users can develop dApps on the EVM and then migrate them to BSC with full functionality transfer.
BSC has the ability to handle a large volume of transactions with low lag time, enabling users to cost-effectively manage and exploit their crypto assets. BSC can also be used to stake BNB to bring passive income from crypto assets while they are used to process transactions.
A Binance Smart Chain guide defines the rules BSC tokens must adhere to and is known as the BEP-20 token standard. BEP-20 is an extension of the ERC-20 protocols used on the Ethereum blockchain and is compatible with the Binance Chain and all ERC-20 token standards with transfers facilitated through BNB.
BNB is the native BSC cryptocurrency, meaning that users can send and receive BNB and other BEP-2 tokens cross-chain and stake BNB to earn some block rewards. It is also used as a medium by which transaction fees are paid.
BSC benefits from increasing gas fees and transaction times on the Ethereum network and offers an alternative to developers and users. According to State of the Dapps as of 27 January 2022, Binance Smart Chain was ranked third most popular platform after Ethereum and EOS, hosting a total of 157 decentralised apps.
Related Terms
Latest video