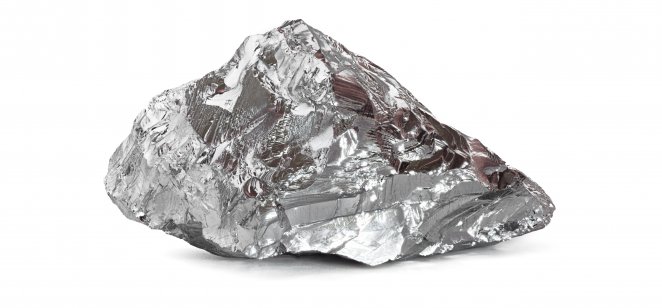 Content
Nickel prices are falling again owing to a weakening global demand and today (11 May) it has fallen another 2% to $27,760 per tonne its lowest since early March.
That was when Nickel prices nearly tripled in three days when fears of supply shortages caused by the invasion of Ukraine by commodity power-house Russia intensified.
Shortly after that nickel markets were suspended following a tumultuous trading day on 8 March when the metal soared 70% in one day at the London Metal Exchange (LME) and briefly broke the $100,000 per tonne barrier.
This was blamed on "a vicious short squeeze as China's Tsingshan Holding Group, one of the world's top producers, bought large amounts to hedge its short bets on the metal" by Trading Economics.
What factors are shaping a nickel price prediction for 2022, 2025 and 2030?
Nickel price trend: Major price driver 2022
In the most recent nickel price news, the metal had been on a bull run, which began in the final quarter of 2021 as seen on the nickel priche chart below. However, dwindling Chinese output, global supply chain bottlenecks and a scarcity of materials constrained supply in the face of strong demand for stainless steel and batteries for electric vehicle manufacturing last year.
The supply crunch ate into global inventories, subsequently increasing nickel prices in the first two months of 2022.
The LME nickel price chart showed that the metal started strongly at $20,700 a tonne in early January and continued its climb to $25,000 a tonne in the third week of February as tensions between Russia and Ukraine heated up. In addition, the drawdown on inventories did not show any signs of pausing, piling pressure on the already tight supply.
The LME warehouse's nickel stocks dropped 22% to 79,524 tonnes at the end of February 2022, from 101,254 at the end of December 2021. As of 29 April, nickel stocks stand at 72,768 tonnes.
On 24 February, the nickel price jumped to above $26,000 a tonne as Russian forces began their invasion of Ukraine. Prices then briefly dipped to the $25,000 a tonne level but in early March, the metal started its ascent as Russia ramped its offensive on Ukraine and Western nations tightened sanctions.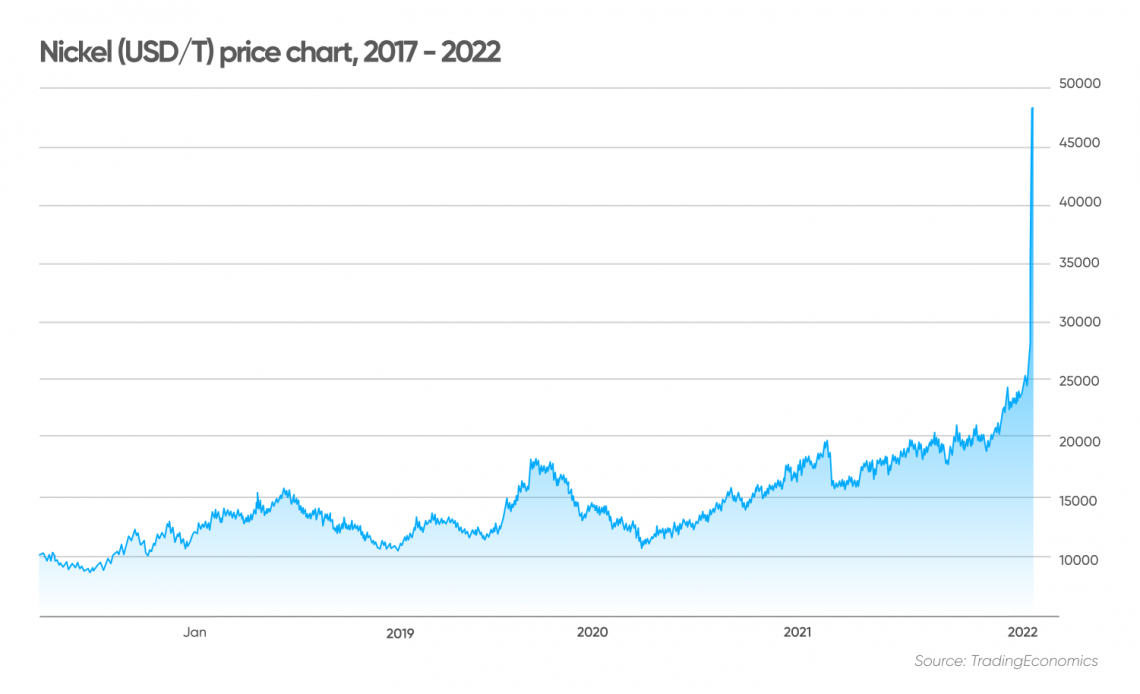 Nickel historical price data, from the Institute Nickel Study Group (INSG), showed that the previous peak of $52,179 a tonne was achieved in May 2007.
The spike in price happened after US President Joe Biden discussed restricting Russian oil imports with the European Union. The US, however, later imposed the ban alone, due to Europe's heavy reliance on Russian energy.
The US ban on Russian oil and gas was the latest sanction after the US, EU, and Canada agreed to remove several Russian lenders from SWIFT, the international messaging system for financial transactions, in a sanctions package issued in response to Russia's invasion of Ukraine.
Investors are concerned that nickel exports from Russia, the world's fourth-largest nickel producer, would be the next target. Russia accounted for roughly 8.3% of the global nickel output of 2,427.4 thousand tonnes (kt) in 2021, according to GlobalData. The country supplies high-grade nickel, a critical material in making batteries for electric vehicles.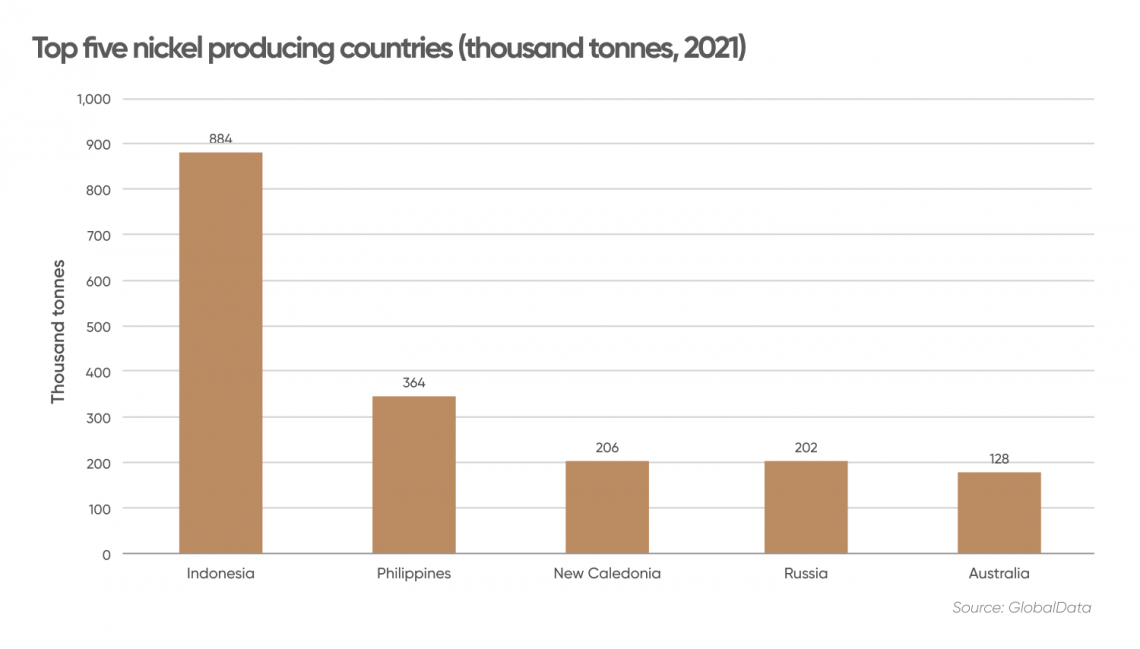 "The suspension of trading in nickel on the LME has exposed issues facing commodity markets amid the Ukraine conflict. Russia's dominant position in markets raises the stakes of any supply disruptions, and relatively low inventories held across market compounds," analysts at ANZ Research said in a note on 10 March.
"Although the brakes have been put on sanctioning Russian commodities exports, already supplies are disrupted as shipping companies avoid ports in the region, and metals companies start to reduce their exposure to Russia," said Susannah Streeter, senior investment and markets analyst at Hargreaves Lansdown, in a note on 8 March.
What is your sentiment on Nickel?
Vote to see Traders sentiment!
Nickel price predictions: Analysts' sentiment
Analysts believe that the blistering nickel market price may not sustain longer, partly because fundamentals did not fuel the spike – it was triggered by a short squeeze involving a Chinese steel producer.
"This spike had little to do with the market's fundamentals, even taking into account the potential for disrupted supplies from Russia as a result of the crisis," Karen Norton, senior base metals analyst at Refinitiv told Capital.com.
"It may take time for prices to find their equilibrium again, but we see no reason for them to stay higher than they were before this vertical move," she added.
"As nickel supply from Russia is currently unstable, and inventories are low, we see the possibility that additional supply shocks could cause prices to rise further in the short-term," said Yuji Matsumoto, Nomura's research analyst.
"We do not, however, see current price levels as sustainable, as such a sharp rise in prices is likely to cool demand and also spur supply increases."
Norton added that the sharp nickel price is unlikely to result in demand destruction on a huge scale, as it is likely to be a temporary blip. However, it may well have pricked a hole in demand growth potential.
"On the other hand, nor is this fleeting price spike alone likely to incentivise new projects that are deemed to be needed," she said, adding that a gap between supply and demand may still persist for a period.
High nickel prices risk EV growth
The continued rise in nickel prices coupled with high energy prices could jeopardise demand growth from electric vehicles (EV) – it will make raw materials more expensive for EV battery manufacturers and automakers.
Nickel's primary use is for stainless steel, but demand from EV makers has been increasing as countries seek to lower carbon emissions.
"We expect that the ongoing surge in nickel and energy prices will translate into higher costs for electric vehicle (EV) battery manufacturers."
Even before the Russia-Ukraine war broke out, EV battery manufacturers had struggled with rising raw material costs in 2021 due to supply and demand gaps.
"We expect that the ongoing surge in nickel and energy prices will translate into higher costs for electric vehicle (EV) battery manufacturers due to the use of high-grade nickel in nickel-rich battery chemistries," said Fitch Solutions in its note on 10 March.
As nickel prices are expected to remain elevated for the remainder of 2022, manufacturers could be forced to pass these costs onto EV consumers. As a result, Fitch Solutions said that EV prices will increase or that automakers will need to absorb the cost increase, reducing profits.
The price increase will make EV less affordable for some consumers, posing a downside risk for the company's forecast of EV sales for 2022 at 7.7 million units.
While consumers may be insulated from high prices, there is a greater incentive now to explore all options to engineer nickel out of the battery growth narrative, said Norton of Refinitiv.
"In the end, nickel is likely to be part of the energy transition story, but a much smaller one than has been heralded. Other uses are likely to underpin demand growth albeit at a slower pace," she said.
Nickel price outlook: Targets for 2022
In its nickel price forecast, UBS lifted the price target for this year to average $26,000 a tonne, up from the previous forecast of $24,000 a tonne.
The upward revision reflected the steady decline in inventory and the risk to supply arising from the Russia-Ukraine conflict, the investment bank said in a note on 28 February.
"Possible export outages in Russia and elevated energy prices in Europe could aggravate an already tight market backdrop and add to downward pressure on visible exchange inventories," UBS added.
"If the impacts from the geopolitical tension ease, commodities prices should be normalised."
by
Dessy Lapagu, Samuel Sekuritas
ANZ Research forecast nickel to average $24,140 a tonne in 2022, up from $17,430 a tonne in 2021. Meanwhile, Jakarta-based financial advisor Samuel Sekuritas expected prices to be back in the range of $22,000 to $25,000.
"If the impacts from the geopolitical tension ease, commodities prices should be normalised. Outside the spiked prices, we expect nickel prices are still in the uptrend because demand remains strong, while supply is still in shortage," said Dessy Lapagu, Samuel Sekuritas' mining analyst to Capital.com.
Trading Economics expected nickel to trade at $31,640 a tonne by the end of this quarter based on its global macro models and analysts expectations. In addition, the economic data provider estimated the metal to average $37,070 in 12 months.
Nickel price forecast 2025-2030
Analysts did not provide nickel future price predictions for 2025 to 2030.
As of 10 May algorithm-based forecasting service Wallet Investor forecasted the nickel price to rise to $36,389 a tonne by May 2023. The metal was expected to hit $48,021 a tonne in May 2025.
When considering analysts' commentary and algorithm-based nickel price projections, it's important to note that predictions can be wrong. You should do your own research. Keep in mind that past performance is no guarantee of future returns. And never invest money you cannot afford to lose.
FAQs
Is nickel a good investment?

Whether nickel is a suitable investment for you depends on your personal financial circumstances, asset allocation and risk tolerance. You should do your own research to help you make your own investment decisions and reach your own conclusion. Past performance is no guarantee of future success. And never invest money you cannot afford to lose.
Why has the nickel price been going up?

The war between Russia and Ukraine has intensified fears over supply shortages. Russia is the world's fourth-largest nickel producer. Sanctions against the country may disrupt the country's supplies.
Read more: