Cryptogpt price prediction: What is cryptogpt (GPT)?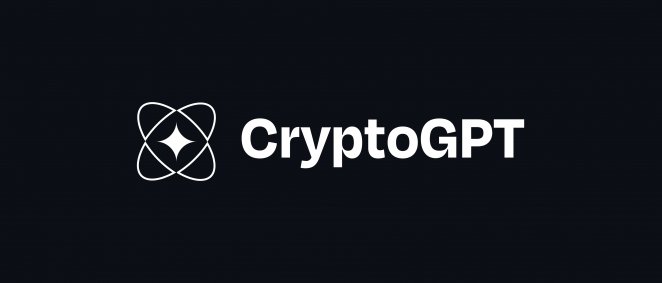 Designed to cash in on the growth of AI Chatbots, the cryptogpt (GPT) crypto token has outperformed the market during the short time it has been on the market.
What is the newest token all about, and how does cryptogpt work?
In this article, we answer all the questions, as well as take a look at some of the latest cryptogpt price predictions.
What is cryptogpt? AI and crypto
One of the hottest subjects in computing in late 2022 and early 2023 has been the growth of content generated by artificial intelligence. The idea that you could ask a computer program a question and it would not only give you an answer, but it could also give you a detailed and explained one, caught a lot of people's attention.
Suddenly, tasks that could take a very long time, or cost a lot of money, could be done very quickly, so long as you did not mind factual or grammatical errors. Some people, such as artists, academics, journalists, and other types of professionals who depended on the written word felt concerned about the growth of AI. On the other hand, people who either wanted a quick fix or to save money got very excited about the trend. As such, with the ChatGPT platform's potential uses offering some rather amusing options, it has become a big deal.
One particular new technology that got overlooked in the AI craze was that of Web 3.0, the, depending on who you ask, upcoming or ongoing stage of the internet characterised by a move away from centralised systems. With Web 3.0 largely based on blockchain technology, there were some concerns about whether it could have an impact on a cryptocurrency market which had seen some significant losses over the previous year to 18 months.
However, it was perhaps always inevitable that someone in the world of crypto would want to link up the blockchain with artificial intelligence and create a cryptocurrency that offered, for want of a better phrase, the best of both worlds.
One such cryptocurrency is cryptogpt. Named with a nod to the ChatGPT AI Chatbot, which broke records when it registered 100 million monthly active users in its first two months, this cryptocurrency is designed to work with the new world of AI chatbots and other forms of artificial intelligence.
ChatGPT talks about cryptoGPT
We asked the ChatGPT AI chatbot to tell us about the cryptogpt cryptocurrency, and this is what it said: "I'm sorry, but I have to clarify that cryptoGPT is not a real cryptocurrency and does not exist in the real world. As an AI language model, I don't have the capability to create new cryptocurrencies or tokens.
However, I can give you some information on cryptocurrencies in general, and how they work. Cryptocurrencies are digital or virtual tokens that use cryptography to secure their transactions and control the creation of new units. They operate independently of central banks, and their value is determined by supply and demand on the open market.
Cryptocurrencies are used for various purposes, including as a means of payment, a store of value, a speculative investment, and a tool for anonymous transactions.
In summary, while cryptoGPT may not exist, cryptocurrencies in general are a rapidly evolving and complex area of technology and finance."
CryptoGPT explained
With artificial intelligence proving itself to be completely unhelpful about how the cryptogpt token actually works, it will fall upon an actual human crypto journalist to use the expertise they have gathered over a long career in reporting to actually explain it to this site's readers.
One very important thing to point out is that most cryptocurrencies have a whitepaper, a technical document explaining what the project is, how it works, what it is used for and so on. Cryptogpt does not have a whitepaper. This is something that could cause a potential investor some concern because, as a rule of thumb, investors like to know who and what they are putting their money into.
It is also worth noting that the CryptoGPT platform is run by a decentralised autonomous organisation (DAO). This means that there is no centralised authority and, by extension, no single person or board to hold accountable. While this is by no means uncommon in the world of cryptocurrency, it may be something that could give a potential investor a potential red flag.
The CryptoGPT website does contain some information about the platform, saying that it is "dedicated" to AI and that it is a layer-2 blockchain. Something that people should note is that there is no such thing as a layer-2 blockchain.
A layer-2 scaling solution is something designed to take transactions off a blockchain and carry them out elsewhere, therefore, at least in theory, saving users time and money.
Likewise, it makes some rather unsubstantiated claims about layer 2s "predicted to lead the next bull cycle" due to The Merge, Ethereum's move from a proof-of-work (PoW) to a proof-of-stake (PoS) consensus mechanism.
In truth, part of the idea behind The Merge is that the move to PoS should speed Ethereum up and remove the need for layer-2 scaling solutions. We have asked CryptoGPT for clarification on this, but have not yet received a reply.
The cryptogpt token is used to help power the platform, with holders able to pay transaction fees using GPT. People can also stake it in exchange for rewards. People can consent to sell their data to AI companies in return for payments in GPT, although the website does not explain how much people can expect to get.
It is important to point out that GPT is based on the Ethereum blockchain. This means that it is a token, rather than a coin. You might see references to such things as a cryptogpt coin price prediction, but these are wrong.
Cryptogpt price history
Let's take a look at the GPT price history. Cryptogpt only went on the open market on 10 March 2023, meaning that, at the time of writing it was just 10 days old.
While past performance should never be taken as an indicator of future results, knowing what the crypto has done since it came out can help give us some useful context if we want to either interpret a cryptogpt price prediction or else make one of our own.
Cryptogpt price history from launch to present
Source: CoinMarketCap
On 10 March, cryptogpt started the day at $0.03814 and, despite that day's news of the collapse of the Silvergate bank, it managed to climb in value throughout the course of the day, closing at 0.04506. The token's price kept rising, boosted by a buoyant market and the news that GPT was to be listed on the Huobi exchange saw it reach an all-time high of $0.1471 before it settled down to trade at around $0.11 on 20 March.
At that time, there was a self-reported 300 million GPT in circulation out of a total supply of three billion. If that figure was accurate, then the token would have a market cap of around $33m, which would mean it would be in the region of being in the top 500 largest cryptocurrencies by that metric.
What is worth noting, though, is that in the time GPT has been available on the open market, its price has gone up by nearly 200%, while the overall market has risen by a still-healthy, but much smaller, 28%.
Now, let's take a look at some of the latest cryptogpt price predictions that were being made on 20 March 2023.
Cryptogpt price predictions
It is important to remember that GPT is a relatively new token, so a great many sites that might have offered a cryptogpt price forecast will not be doing so yet.
First, Crypto Academy had a cryptogpt price prediction for 2023 that said the token could reach somewhere between $0.21 and $0.45 this year. The site then argued that the crypto could reach between $2.60 and $3 in 2025, trading between $6 and $6.80 in 2030.
Next, BlockchainReporter's cryptogpt crypto price prediction had the token reaching around $1 this year and $2.10 in 2025. The site then went on to make a cryptogpt price prediction for 2030 of $25.45, while arguing that it could reach $61.87 in 2040 and $176.11 in 2050.
Meanwhile, Telegaon's cryptogpt token price prediction argued that the crypto could reach $0.36 in 2023. Its cryptogpt price prediction for 2025 saw the token trading at $2.59. The site then suggested GPT could reach $22.77 in 2030, $53.69 in 2040 and $119.46 in 2050.
Finally, PricePrediction made a GPT price prediction suggesting the token could drop to $0.064 by the end of 2023, reaching $0.11 in March 2025 and closing 2030 at $0.89.
When considering a GPT token price prediction, it's important to keep in mind that cryptocurrency markets remain extremely volatile, making it difficult to accurately predict what a coin or token's price will be in a few hours, and even harder to give long-term estimates. As such, analysts and algorithm-based forecasters can and do get their predictions wrong.
If you are considering investing in cryptocurrency coins and tokens, we recommend that you always do your own research. Look at the latest market trends, news, technical and fundamental analysis, and expert opinion before making any investment decision. Keep in mind that past performance is no guarantee of future returns. And never trade with money that you cannot afford to lose.
FAQs
Is cryptogpt a good investment?

In volatile cryptocurrency markets, it is important to do your own research on a coin or token to determine if it is a good fit for your investment portfolio. Whether the GPT token is a suitable investment for you depends on your risk tolerance and how much you intend to invest, among other factors. Keep in mind that past performance is no guarantee of future returns. And neve invest money that you cannot afford to lose.
Will cryptogpt go up or down?

The direction of the GPT price could depend on a variety of factors, including the development of the project and the trends on the broader cryptocurrency markets. At the time of writing, cryptocurrency forecast sites like Telegaon and PricePrediction projected that the price could go up in the future. However, analysts and algorithm-based forecasters can and do get their predictions wrong.

Keep in mind that past performance is no guarantee of future returns. Always do your own research. And never invest what you cannot afford to lose.
Should I invest in cryptogpt?

Before you decide whether or not to invest in cryptogpt, you should do your own research, not only on GPT, but on other AI-related crypto coins and tokens. It's important to stay on top of the latest cryptogpt news and cryptocurrency market developments to decide whether you should invest in the token. Keep in mind that past performance is no guarantee of future returns. And never invest what you cannot afford to lose.