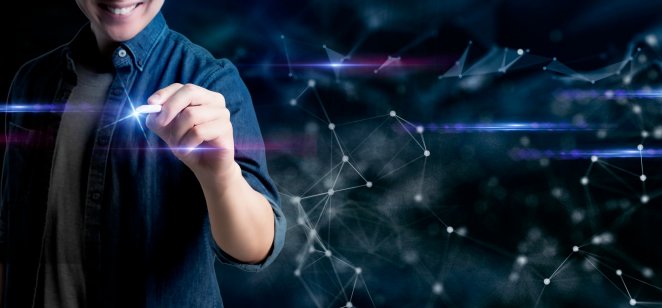 For a coin that once briefly topped $14,000 last November, TIME, the coin of troubled decentralised reserve currency protocol, Wonderland has been plunged into further trouble with a 22% drop in price today (11 May) to $61.36.
That price means it has lost over 98% of its value in 2022.
In January the company was rocked by the disclosure by news service Bloomberg, that its treasury head was Michael Patryna, a convicted felon with ties to one of the biggest cryptocurrency scandals, the failed Canadian crypto exchange QuadrigaCX.
As well as raising questions marks over the future of Wonderland, the revelation also energised the debate over the wider issue of the governance of decentralised finance (DeFi) projects.
He has left the organisation and is reported to have set up a new crypto under his old handle of Sifu.
So what is Wonderland (TIME)? Why has the market fallen out of love with it so dramatically? What is the outlook now? What is a realistic target price?
In this article we examine the analysis of the forecasters and their TIME coin price predictions, and review the latest Wonderland and market news, to help set expectations should you decide to make the coin part of your portfolio.
Wonderland offers high returns on staking
Wonderland is a decentralised reserve currency protocol, and one of the first Olympus forks on the Avalanche blockchain network. Its TIME cryptocurrency token is backed by a treasury of liquidity tokens, including magic internet money (MIM). The MIM token is native to the Ethereum blockchain and bridged to Avalanche.
"Because the treasury backs every TIME with at least 1 MIM, the protocol would buy back and burn TIME when it trades below 1 MIM. This has the effect of pushing TIME price back up to 1 MIM. TIME could always trade above 1 MIM because there is no upper limit imposed by the protocol," according to the company's documentation. "We believe that the actual price will always be 1 MIM + premium, but in the end that is up to the market to decide."
Holders of time tokens can stake them to receive more tokens in return, or they can mine them by providing liquidity pool tokens or MIM tokens in exchange for receiving TIME at a discount after a fixed period.
Wonderland offers high annual percent yield (APY) returns for stakers to earn compound interest. There was a treasury balance of $276.9m and an APY of nearly 77,000% as of 25 April, according to the company's website.
The APY has raised questions among investors as to whether high returns are sustainable. The yield can decline over time. As holders earn their staking rewards in TIME, if the price falls by more than the rate of the rewards then their overall position could turn negative.
Wonderland was launched in September 2021 by Web3 developer Daniele Sesta and an anonymous team from the decentralised finance (DeFi) community. They adopted a decentralised autonomous organisation (DAO) model so that governance decisions about the future development of the protocol are made by token holders. Sesta also founded Abracadabra Money, which allows users to take out loans of MIM by depositing interest-bearing collateral.
Over the long-term, the developers aim to use the system to optimise TIME for stability and consistency so that it can function as a global medium of exchange and unit of account. In the short-term, they intend to optimise it for wealth creation and growth.
In October, an AVAX-TIME yield farm opened on the Pangolin exchange and TIME went live on the Fantom chain, so that users can buy staked TIME in the form of wMEMO tokens.
On 12 December the governance framework was set out in a blog post. On 6 January, the DAO announced an investment in decentralised cryptocurrency betting platform betswap.gg. The investment is Wonderland's first at the seed stage of a new project. The DAO invested $18.34m for 2.096b BSGG tokens.
An important milestone has been achieved today.

The DAO is proud to announce its first early stage investment.

Read more about it on our blog:https://t.co/7SigH0couu

— Wonderland.Money (@Wonderland_fi) January 6, 2022
Sesta tweeted in October that Wonderland would soon have a launchpad for creating and funding DAOs "using the full Olympus DAO model/token economics to distribute and raise funds".
TIME price retreats from rapid rally
As shown by the chart below the TIME token soared in value from $554 on 2 September, rising to a peak of $9,993 on 8 November. It retreated to $7,447 on 10 November but breached $9,000 again on 17 November, reaching a high of $9,856 before it began to decline.
TIME dropped to a low of $2,757 on 14 December, and ended 2021 at $3,733, for a 574% gain from the launch. But the price chart shows it has continued to slide, trading at an all time low of $57 on 11 May 2022 with cryptocurrency markets having turned bearish.
What is the forecast for the TIME price for 2022 and in the coming years? Let's look at some of the latest projections.
Wonderland crypto price prediction: Will TIME rally or decline in the future?
From the short-term perspective, technical analysis from CoinCodex showed that sentiment remained bearish at the time of writing (11 May). There were 23 indicators showing bearish signals and four were bullish.
The daily simple and exponential moving averages were all bearish, along with the volume-weighted moving average. The relative strength index (RSI) was bullish at 14.76.
In its short term Wonderland price prediction, CoinCodex suggested that the value of the Wonderland token could rise 8% to $70.3 by 16 May.
The Wonderland coin price prediction from algorithm-based forecasting site Wallet Investor was very bearish (as of 11 May), with a TIME price prediction price of $29.8 in a year's time and $4.3 in 2027
The TIME crypto price prediction from DigitalCoin was much less bearish but still projected that TIME could gain value over the next few years. Based on the analysis of historical data, DigitalCoin expected the TIME price to average $80 in 2022, $89in 2023 and $117 in 2025. By 2030, the cryptocurrency could be priced at $282.
Price Prediction's long-term Wonderland TIME crypto price prediction had the coin averaging $289 in 2022 and $854 in 2025. Based on deep artificial intelligence-assisted technical analysis, its Wonderland prediction suggested it could soar to an average of $6,034 by 2030.
It's important to keep in mind that cryptocurrency markets remain extremely volatile, making it difficult to accurately predict what a coin's price will be in a few hours, and even harder to give long-term estimates. As such, analysts and algorithm-based forecasters can and do get their predictions wrong.
We recommend that you always do your own research, and consider the latest market trends, news, technical and fundamental analysis, and expert opinion before making any investment decision. Keep in mind that past performance is no guarantee of future returns. And never invest more than you can afford to lose.
FAQs
Is Wonderland TIME a good investment?

Cryptocurrencies are highly volatile assets, making them high-risk investments, especially newer coins like TIME. Whether TIME could be an appropriate investment for your portfolio depends on your personal circumstances and risk tolerance. You should evaluate the level of risk you are prepared to accept before investing and never invest money that you cannot afford to lose.
Will the Wonderland coin price go up or down?

As of 11 May 2022, forecasters predicted that the TIME coin price could rise over the long-term, with TIME coin price prediction of $1,855 (Price Prediction) in 2027 to $282 (Digital Coin) in 2030.