Biggest electric vehicle companies: Can Tesla keep EV top dog crown?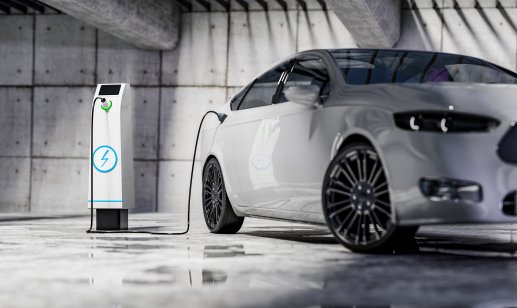 The electric vehicle (EVs) market has enjoyed a boost over the last decade as the push towards sustainability influences the cars people drive. From 120,000 EVs sold in 2011, the number jumped to 6.6 million in 2021, representing 10% of the total car sales, according to data from International Energy Agency (IEA).
In 2022, 4.3 million new EVs were sold during the first half-year – a 62% increase compared to 2021, according to EV Volumes.
What are the biggest electric vehicle companies and how many cars do they sell every year? Read on as we look into the world's largest electric car manufacturers and break down their numbers.
Top five biggest electric vehicle companies
Before moving forward with the list of the largest electric car manufacturers, it is important to clarify the criteria used to choose each of these companies. We will be ranking each manufacturer by market capitalisation, so only publicly traded firms will be included. The market cap data was sourced from CompaniesMarketCap as of 22 February 2023.
The companies that make up our list are pure-play EV firms, meaning that they do not produce fossil fuel-powered cars, such as, for example, Toyota (TM) or Hyundai (HYMTF).
What is your sentiment on TSLA?
Vote to see Traders sentiment!
| | | | | |
| --- | --- | --- | --- | --- |
| Rank | Company | Ticker | Market cap | Country |
| 1 | Tesla | TSLA | $629.52bn | US |
| 2 | Li Auto | LI | $23.21bn | China |
| 3 | Lucid Motors | LCID | $19.98bn | China |
| 4 | NIO | NIO | $17.25bn | US |
| 5 | Rivian | RIVN | $16.75bn | US |
#1 – Tesla
Tesla (TSLA) is the undisputed leader among the biggest electric car companies by market capitalisation.
The EV giant produced over 439,000 and delivered over 405,000 vehicles in the fourth quarter of 2022. In 2022, its deliveries were 1.31 million while production increased to 1.37 million, according to the firm's latest full-year results.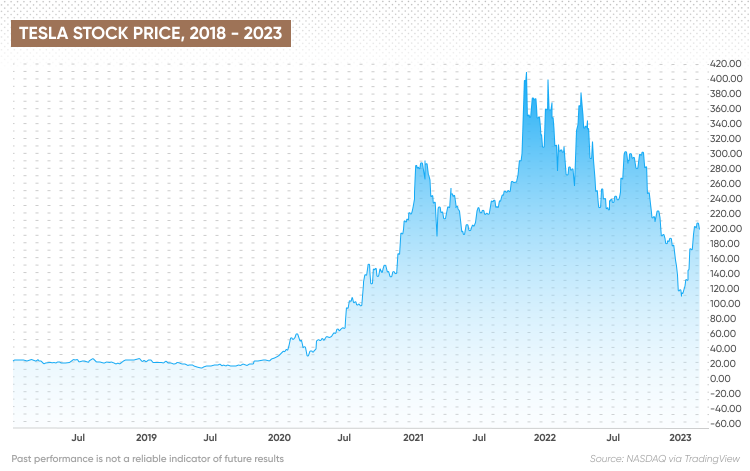 #2 – Li Auto
Li Auto (LI) is a Chinese EV manufacturer that offers two SUVs – the Li ONE and the Li L9. The company started producing vehicles at scale in November 2019. During the first three quarters of 2022, it delivered 86,927 vehicles with revenues amounting to $4.11bn.
As of 30 November 2022, Li Auto had 276 retail stores in 119 cities, as well as 317 servicing centres and Li Auto-authorised body and paint shops operating in 226 cities.Li Auto operates a manufacturing facility in the city of Changzhou. It is building a second plant in Beijing.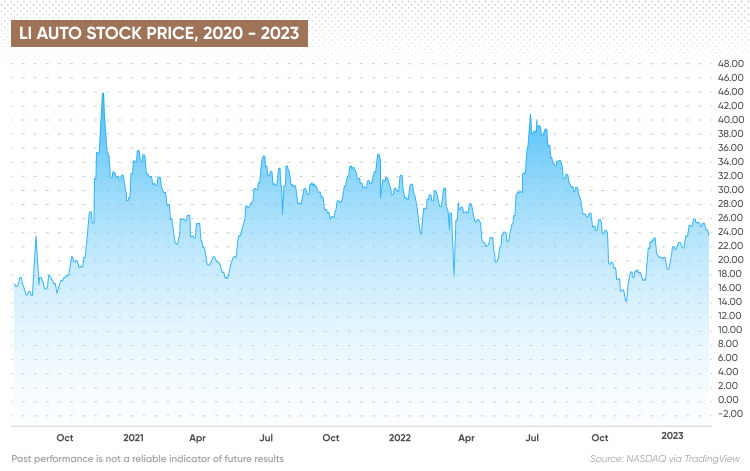 #3 – Lucid Motors
Lucid Motors (LCID) specialises in manufacturing high-end electric-powered cars. Lucid's first working vehicle was the Lucid Air, a luxury sedan with a starting price of $87,400. The Air has a range of 520 miles and offers the largest "frunk" in the market – or so the company says. A frunk is the frontal trunk of an EV.
In 2022 full year, the firm produced 7,180 vehicles and delivered 4,369 vehicles.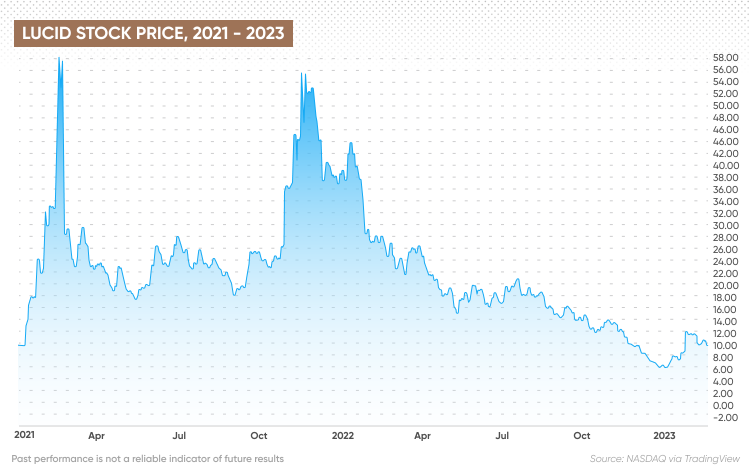 #4 - NIO
NIO (NIO) is next on our list of top electric car companies. The Chinese EV manufacturer offers six different car choices, including two sedans (ET7 and ET5) and four SUVs (ES7, EC6, ES8 and ES6). Its first vehicle was the ES8. NIO began delivering its first units in 2018.
During the first three quarters of 2022, NIO delivered a total of 82,434 vehicles and generated revenues of $4.93bn. Its most recent forecasts indicated that the firm is aiming to deliver between 38,500 and 39,500 vehicles in the fourth quarter of 2022.
NIO's primary manufacturing facility is in the Hefei Economic and Technological Development Area (HETA) in China. The firm's CEO is William Li. By the end of 2021, Nio employed 15,204 full-time workers, the majority of which were based in China.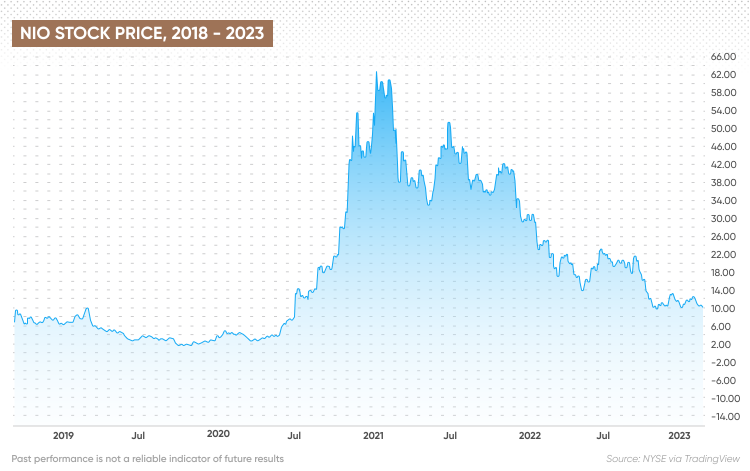 #5 – Rivian
Rivian (RIVN) was founded in 2015 and is headquartered in Irvine, California. The firm's CEO Robert J. Scaringe is also the company's founder.
The firm made headlines in November 2021 when it debuted on the Nasdaq Stock Exchange, valued at over $100bn. Rivian raised roughly $12bn for its operations and has been using that cash to build the required infrastructure to scale its manufacturing capacity.
Rivian currently manufactures two EVs – a pick-up truck (the R1T) and an SUV (the R1S).
During the first three quarters of 2022, it delivered 12,278 vehicles and generated revenues of $995m along with a net loss of $5bn.
Rivian is best known as an Amazon (AMZN)-backed EV manufacturer. The e-commerce giant owned 16.6% of the firm by the end of 2021 and has placed an initial order of 100,000 units for the company's yet-to-be-launched electric delivery vans (EDVs).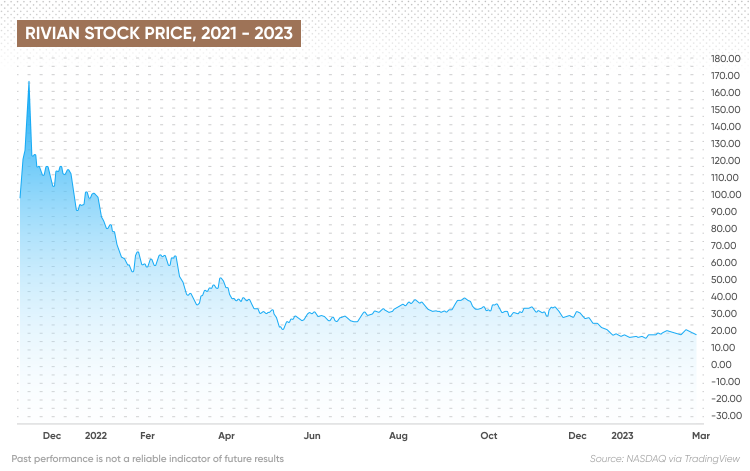 Other large electric car manufacturers
The following five companies round up the top 10 biggest electric vehicle companies by market capitalisation:
#6. Polestar (PSNY) – $10.96bn
#7. XPeng (XPEV) – $8.08bn
#8. Leapmotor (9863.HK) – $4.01bn
#9. Fisker (FSR) – $2.01bn
#10. Nikola Corporation (NKLA) – $1.18bn
The bottom line
The EV market is still a relatively small segment of the massive auto industry and companies within it are competing to position their products and technologies.
As of the time of writing, Tesla remained the winner. The EV firm has scaled up operations rapidly, and its products have proven reliable in terms of performance, autonomy and technological advancement.
It's yet to be seen which one of the firms will be Tesla's biggest competitor. However, now that many of these companies have started delivering their first working vehicles, it's only a matter of time before the best-performing EV firms start to shine.
It's important to note that this article does not constitute financial or investment advice. Before choosing an EV stock to trade, you should conduct your own research on the best electric car companies in the world, looking at the latest news, a wide range of commentary, technical and fundamental analysis.
Remember that your decision should be based on your attitude to risk, your expertise in the market, the spread of your portfolio and how comfortable you feel about losing money. And never invest money you cannot afford to lose.
FAQs
Who is the biggest electric car company?

Tesla (TSLA) was the world's largest electric vehicle company by market capitalisation as of 22 February.
Who is Tesla's biggest EV competitor?

When it comes to pure-play electric vehicle (EV) companies, Li Auto (LI) is the closest rival of Tesla. It delivered 86,927 vehicles during the first three quarters of 2022.
How many electric vehicle companies are there?

There are dozens of companies that produce electric-powered vehicles, including battery-powered and plug-in units. Tesla is the dominant force in the space, but there are at least 30 more firms, including legacy automakers, such as Toyota and Volkswagen, and pure-play EV manufacturers, like Rivian and Li Auto.
Who sells the most EVs?

Tesla remains the leader in the EV market. In 2022, its deliveries amounted to 1.31 million vehicles while production increased to 1.37 million.