The Sandbox price prediction: What is The Sandbox (SAND)?
Subscribe to Weekly Highlights
The major market events for the week ahead right in your inbox.
Subscribe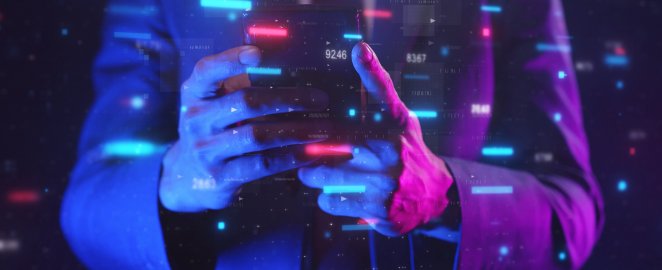 Content
The Sandbox is one of the biggest play-to-earn metaverses out there, but in terms of crypto, what is The Sandbox (SAND)?
Let's see what we can find out about the token, and take a look at some of the Sandbox price predictions that were being made as of 9 January 2023, too.
The Sandbox explained
The Sandbox is a play-to-earn game that combines blockchain technology and non-fungible tokens (NFTs) in a three-dimensional (3D) metaverse. It focuses on user-generated content which helps further develop the platform.
The game was initially known as two separate mobile hits: The Sandbox, which was launched in 2011, and The Sandbox Evolution, which was launched in 2016. Together, the two games generated about 40 million downloads across the Android and iOS platforms.
In 2018, the games' developer, Pixowl, founded by Arthur Madrid and Sebastien Borget, was acquired by Hong Kong-based game software company Animoca Brands, which integrated the popular games into the blockchain ecosystem.
The Sandbox is hosted on the Ethereum (ETH) network and is powered by its native token, SAND.
Inspired by major game-creation systems such as Minecraft and Roblox, The Sandbox allows players not just to create their own worlds and games, but also to have true ownership of their creations as NFTs. In exchange for participating and playing, players earn SAND tokens.
According to the metaverse's whitepaper, the current games market limits creators' rights and ownership, an issue which The Sandbox aims to overcome "while accelerating blockchain adoption to grow the blockchain gaming market".
The game itself is split into three parts:
VoxEdit, where players can create and animate 3D objects such as people, animals, tools and foliage. These are then exported into The Sandbox's marketplace, where they become game ASSETS and are sold as NFTs.

The Sandbox marketplace, where users can upload, publish and sell their ASSETS as ERC-721 and ERC-1155 tokens. This launched on 30 March 2021.

GAMEMAKER, where players who own ASSETS can use them to play the game itself. Players can place their ASSETS within a piece of LAND (an ERC-721 token) that they own within The Sandbox. This LAND can be decorated with a number of ASSETS that can be given predefined behaviours through visual scripting nodes. Thus, players are able to turn their LAND into a potential full game experience. Several LANDS can be combined by players to form an ESTATE.
The SAND token fuels the platform and can be earned by selling ASSETS, by owning LAND which can be rented or populated with content to increase its value, and/or by building and monetising games through the GAME MAKER function on the LANDS that are owned by players.
The token also:
Gives players access to the platform. Players use SAND tokens to play games, make in-game purchases and customise their avatars. SAND is also charged to upload ASSETS on the marketplace and purchase Gems that define an ASSET's rarity and scarcity.

SAND holders are granted governance and can exercise voting rights on key features within the project's roadmap.

Players can stake their SAND tokens in order to earn more. This is also the only way that players can earn the Gems and Catalysts that are needed for ASSET creation.
Players get to keep 95% of their SAND revenue.
The other important thing to note about SAND is that, because it is based on the Ethereum blockchain, it is a token, and not a coin. You might hear references to things like "the SAND coin" or "The Sandbox coin price prediction', but these are wrong.
The total supply of SAND stands at three billion, with 1.4 billion in circulation. The token has $782m in market capitalisation and is ranked the 49th largest cryptocurrency by CoinMarketCap as of 9 January 2023.
SAND price driven by partnership and investor news
Let's take a quick look at the SAND price history. While past performance should never be taken as an indicator of future results, knowing what the token has done in the past can help give us some important context when it comes to either interpreting a Sandbox price prediction or else making one of our own.
The Sandbox token's outlook started to look much more positive at the start of February 2021, following The Sandbox's partnership with cryptocurrency price-tracking website CoinMarketCap for the latter to release an NFT collection on the metaverse.
In the following months, the token's price kept moving sideways before it reached $3.22 on 3 November 2021, after the metaverse announced on 2 November that it had gained $93m from Softbank Vision Fund 2 investors, which would help the platform scale up its growth strategy, operations and player acquisition.
By then, The Sandbox already had over 165 partners, including popular US rapper Snoop Dogg, and famous TV series The Walking Dead and The Smurfs. The project had also partnered up with Liberty City Ventures, Galaxy Interactive and Adidas Originals.
On 25 November 2021, the token reached its all-time high of $8.44 – a 16,387% surge since it launched at $0.051 on 15 August 2020.
On 1 December 2021, The Sandbox announced that players could purchase plots next to the one where Snoop Dogg was building his mansion, Snoopverse. This helped the SAND token to grow by just 2% from $6.58 on 1 December to $6.71 the following day.
Following an overall drop in Bitcoin and Ether prices at the start of December, SAND also fell by 29% to $4.78 by mid-month, despite having secured partnerships with 10 exchanges, as well as a MAUER NFT collection memorialising the Berlin wall.
On 21 December 2021, the metaverse's partner, Canadian electronic music producer Deadmau5, announced the launch of his NFT collection on The Sandbox's marketplace, which pushed the SAND token's price up to $6.73 on 26 December, an increase of 41% from its 14 December low.
Bank of America strategist Haim Israel said on 1 December 2021 that the metaverse could make cryptocurrencies even more popular than they already were, thus boosting price targets for many metaverse-based crypto tokens including SAND.
On 18 January 2022, investment firm JPMorgan Chase agreed with BoA's bullish predictions by publishing a report saying that the metaverse industry could possibly reach over $1trn in yearly revenues. The firm's report mentioned The Sandbox as one of the "main metaverse platforms".
However, the token's value line on the chart started to decline once again, amid a general dip in the crypto market at the start of 2022 due to the possibility of tightening monetary policy and geopolitical tensions. Things got even worse in May, as the depegging of the UST stablecoin and the collapse of the associated LUNA crypto caused the market to implode and the price of SAND to fall to $0.9708 on 12 May 2022.
The cancellation of withdrawals on the Celsius (CEL) crypto lending platform in June then confirmed the bear market, causing SAND to drop to $0.7379 on 18 June. The price rose to $1.42 on 20 July, but by the end of December 2022, SAND was trading at $0.38.
At the time of writing on 9 January 2023, it was worth about $0.5135 – up 12.98% in the past 24 hours.
What's next for the metaverse?
The crypto market has gone through a drubbing of late so it remains to be seen if anything will go back to what it was.
One silver lining for the SAND token price was Snoop Dogg's announcement on 27 January 2022 that he would be launching a series of Snoop Dogg metaverse avatars on The Sandbox. The news pushed the token's price by 61.28% from $2.99 on 22 January to $4.81 on 8 February 2022.
Partnerships with Gucci and Ubisoft were unable to offset the overall bearish forecast in the markets, with the token reaching $3.11 on 22 February – a 35.4% drop since 8 February.
In September 2022, news broke that The Sandbox had unveiled a partnership with French car giant Renault's Korean subsidiary to allow people to have driving experiences in the metaverse.
BigOne Exchange chair Anndy Lian told Capital.com that The Sandbox heavily relies on Ethereum's performance, making the token quite volatile.
"Personally, I do like the developments of the project. But I do want to point out some angles for improvement. Firstly, the project relies heavily on Ethereum's performance. I do think that, given the right situation, they should look at building on another blockchain or even their own chain.
"Secondly, their game needs to be attractive enough to draw in more users while retaining the old ones. I hope to see more game enhancement and token utility that comes along with it."
The Sandbox price predictions
Now, let's take a look at some of the Sandbox price predictions that were being made as of 9 January 2023.
It is important to note that price forecasts, especially for something as volatile as cryptocurrency, are often wrong. Also, we need to point out that long-term crypto price predictions are often made using an algorithm, which means that they can change at any time.
First, Gov Capital made a SAND price prediction that said the token could be $4.616 in a year. Its five-year forecast was $28.124.
Next, PricePrediction made The Sandbox crypto price prediction that said the token could average $0.67 this year and $1 next year. In its Sandbox price prediction for 2025, the site said SAND could be worth about $1.44, getting to $2.08 in 2026.
By 2027, the forecast indicated that the token could be trading at $2.93, potentially reaching $4.34 the following year and closing the decade at $6.13. The site then went on to make a The Sandbox price prediction for 2030 that said it could trade at an average of $8.57 before reaching a potential $12.09 in 2031.
Meanwhile, CaptainAltCoin said in its The Sandbox price prediction for 2023 that the token could close the year at $0.7347. By January 2024, the site said it could be worth $0.7251.The site made a The Sandbox price prediction for 2025 of $2.14, before suggesting SAND could rise to $5.34 by 2030.
The site went to stick its neck out and suggest a Sandbox price prediction for 2040 of $10.69.
Finally, Wallet Investor was rather more bearish in terms of its SAND price prediction. The site said that the metaverse token could slump somewhat over the course of the next 12 months, to average just $0.0386 by January 2024.
When considering a SAND coin price prediction, it's important to keep in mind that cryptocurrency markets remain extremely volatile, making it difficult to accurately predict what a coin or token's price will be in a few hours, and even harder to give long-term estimates. As such, analysts and algorithm-based forecasters can and do get their predictions wrong.
If you are considering investing in cryptocurrency tokens, we recommend that you always do your own research. Look at the latest market trends, news, technical and fundamental analysis, and expert opinion before making any investment decision. Keep in mind that past performance is no guarantee of future returns, and never trade with money that you cannot afford to lose.
FAQs
Is The Sandbox a good investment?

It is hard to tell. The token, like many other metaverse cryptos, has taken the brunt of a bear market this year, but that is not to say it can never recover.

Remember, you should always carry out your own thorough research on the latest the sandbox crypto price prediction before making an investment. Even high-market-cap cryptocurrencies have proved vulnerable to the current bear markets, so investors should be prepared to make losses and never purchase more than they can afford to lose.
Will The Sandbox go up or down?

It is hard to say. While The Sandbox price predictions from the likes of CaptainAltCoin were upbeat as of 9 January 2023, other sites like WalletInvestor struck a far more bearish tone. It is important to remember that price forecasts are often wrong and that prices can go down as well as up.

In volatile cryptocurrency markets, it is important to do your own research on a coin or token to determine if it is a good fit for your investment portfolio. Whether SAND is a suitable investment for you depends on your risk tolerance and how much you intend to invest, among other factors.

Keep in mind that past performance is no guarantee of future returns, and never invest money that you cannot afford to lose.
Should I invest in The Sandbox?

This is a question that you will have to answer for yourself. Before you do so, however, you will need to conduct your own research.

Never invest more money than you can afford to lose, because prices can go down as well as up.
Related reading