Saitama price prediction: What is saitama?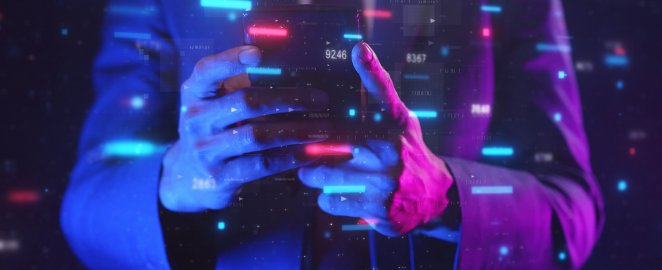 One of the myriads of new cryptocurrencies to launch in 2021, saitama inu plays on the popularity of dog-themed memecoins, taking its brand from a legend of a mysterious "ghost dog" said to roam the mountains in the Saitama region of Japan and revered as a guardian against misfortune.
What is saitama? Let's look at the project and the latest saitama inu price predictions for the year ahead.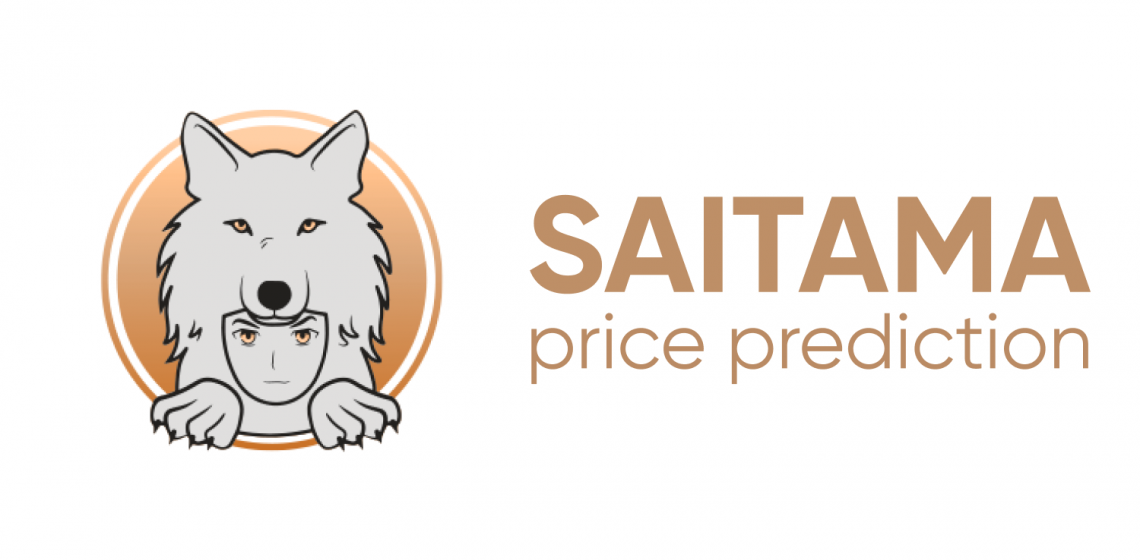 Saitama targets
Saitama operates on the Ethereum (ETH) blockchain. It was made available for trading on the Uniswap (UNI) decentralised exchange (DEX) following a launch on 31 May last year by an anonymous creator, who subsequently stepped back from the project and handed it over to the community, according to the whitepaper.
Since it is based on Ethereum, saitama is a token, rather than a coin. You might see references to such things as a saitama coin price prediction, but these are wrong.
The development team is now led by chief executive officer (CEO) Russell Armand, chief technology officer (CTO) Max Hernandez and chief financial officer (CFO) Manpreet Kohl.
On 12 October, saitama named rapper Willie D as President of NFT Curation and Talent Acquisition in a deal worth more than $50m with incentives and bonuses. "In his talent acquisition role, Willie D will be responsible for securing high level partnerships within several industries including, but not limited to, high profile individuals and businesses in the entertainment space."
Willie D, who was an early investor in dogecoin as well as bitcoin, will support saitama in non-fungible token (NFT) creation.
The saitama token features "smart coding that benefits loyal holders with rewards and protection from whales (big wallet holders) toxic actions", according to its website. There is a 2% redistribution fee and 2% token burn on every transaction.
Saitama aims to provide a community-driven token that empowers young people to adopt decentralised finance (DeFi) to help manage their finances. The whitepaper notes:
"Gen Z will soon have the biggest power of purchasing in history

They are pragmatic and financially-minded, but they miss financial education

Only 10% feel confident managing their finances and 76% are interested in learning it

Most of their lives will be spent in a world changed forever by DeFi

Their digitally native lifestyle has given them a step up in using technology, which means they can adopt cryptocurrencies at a faster rate than other generations

23% more people are using peer-to-peer payments than prior to the pandemics, and Gen Zers are the ones driving this

They are community builders and natural born communicators, advocating for ideas they trust

Empowering the youth to take control of their lives is a long term investment in the future of our planet"
On 15 September, saitama announced a sponsorship deal with esports company Blaze Fire Games, valued at $50m.
"The partnership's strategy focuses on massive expansion into new platforms such as mobile gaming creation, eSports tournaments; Blockchain education accelerating existing global reach with offices in Asia, Europe, South America, and more and building on existing performance infrastructure, and increased investment in talent development," the announcement said. "A major plus, Saitama will distribute co-branded cryptocurrency under this agreement with a Saitama-Blaze Fire Games native token."
Saitama was listed on the Gate IO and BitMart exchanges on 26 October. It was added to the LATOKEN DEX on 27 November and the Giottus exchange in India on 30 November and went on SwapSpace on 4 December.
The Saitamask digital wallet which allows users to trade, stake and store their cryptocurrencies, while accessing education on cryptocurrencies, gaming and NFTs, launched on 8 January 2022. Saitamask underwent a security audit by cryptocurrency security firm Certik, which saw it given a rating of 91%, with the token and its ecosystem being described as "relatively decentralised" and in the top quartile of projects for trust.
Saitama price history
Let's take a quick look at the saitama price history. While past performance should never be taken as an indicator of future results, knowing what the token has done in the past can help give us some very important context when it comes to either interpreting a saitama price prediction or making one of our own.
The saitama chart shows that the token traded up from $0.000000000045 on 18 June 2021 to $0.000000003733 on 30 July. It then slipped back, but rose to $0.000000004645 on 7 September as the cryptocurrency markets rose. The price began to rally strongly in October as the token began to join more exchanges after a retreat in late September, reaching $0.000000102 on 3 November, as seen on the chart below.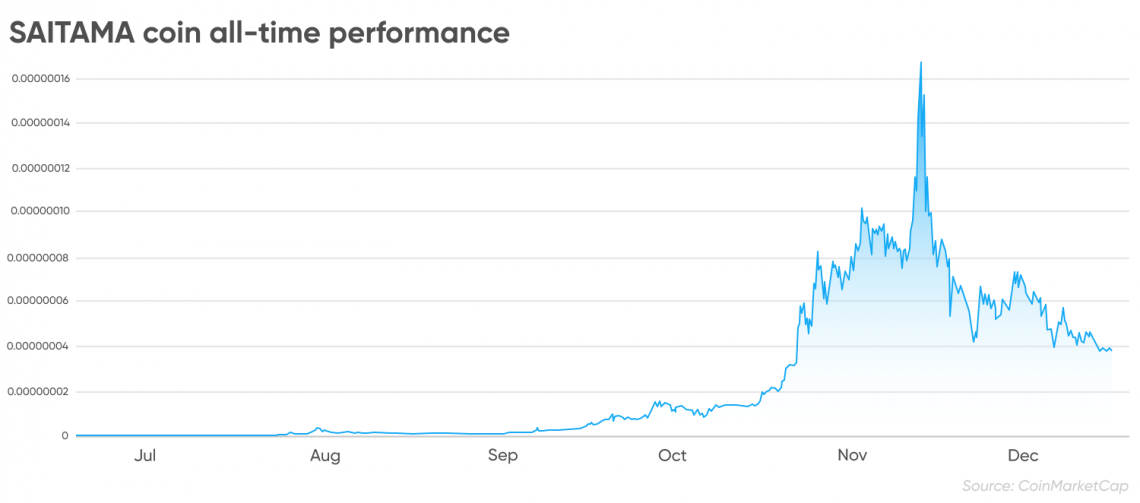 Saitama spiked to hit a high of $0.000000173 on 13 November. It then fell to $0.00000003129 as holders sold off their tokens for profit taking after the strong gains. Saitama moved back up to $0.00000007533 on 30 November and has been trending lower so far in December.
A hack of an ETH wallet and a BSC wallet belonging to the BitMart Exchange on 4 December resulted in the theft and dumping of a large number of saitama tokens among others. The saitama price fell from $0.00000006117 on 3 December to $0.00000003798 on 4 December. Although the token reached a high of $0.00000008863 on 4 January, things have gone downhill since then, and as of 9 September 2022 it was trading at around $0.000000000076.
What is very important to note, though, is that this form of saitama was not the only one trading at the time of writing. This is because, in May, Saitama announced it was to carry out a token migration to a new version of the crypto. The reason behind this move was to improve security with multi-sig wallets, become more exchange-friendly and move away from the 'meme token' category. Saitama v2 was also to have a much smaller total supply than the original version, with the maximum supply standing at one billion against the original token's quadrillion.
As it said in a statement: "Saitama started as a meme token inspired by a popular anime series and was part of the INU dog-themed sub-group.
"The V2 contract will see INU finally gone for good and will classify saitama as a utility token, helping us with our objective to become a top project in this space."
The new saitama first came onto the open market in early June and, on 8 June, it reached an all-time high of $0.007825. Since then, though, the price has declined dramatically and, on 7 September, it sank to an all-time low of $0.001526. Since then, the price has recovered somewhat and, on 9 September 2022, it stood at around $0.00188.
Saitama V2 price chart, all-time performance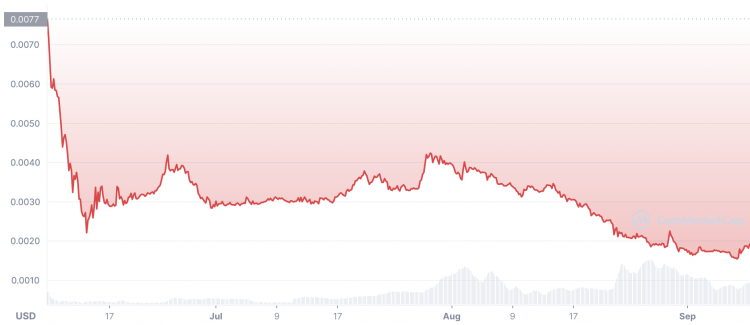 Source: CoinMarketCap
It is worth noting that there is no data for either version of the token's active circulation, which means that there is no available market cap figure.
Saitama price predictions
With that all said and done, let's take a look at some of the saitama price predictions that were being made as of 9 September 2022. You will need to understand that price forecasts, especially for something as potentially volatile as cryptocurrency, are very often wrong. Furthermore, many long-term crypto price predictions are made using an algorithm, which means that they can change at a moment's notice.
In terms of a saitama token price prediction, CaptainAltCoin argued that the token could drop to $0.0012 in November 2022, before recovering to $0.0029 in September 2023. In its saitama price prediction for 2025, the site said that there could be further growth to $0.0047. That was as good as things could get, the site indicated, because by September 2027 the forecast was $0. There was no recovery by 2030 and the site's saitama price prediction for 2040 also said that the token would remain worthless, a de facto dead coin.
PricePrediction.net had a saitama crypto price predictions that suggested the token could average $0.004 in 2022, $0.005 in 2023 and move up to $0.007 in 2025. The site gave then went on to make a saitama price prediction for 2030 that said the token could stand at $0.07 that year.
Meanwhile, Gov Capital made a saitaima price prediction for 2022 that was extremely negative. The site said that, while saitama could initially rise to $0.00213 by 3 October this year, things would soon fall apart. By 9 November, the prediction forecast that the token could drop to a value so low as to not be worth measuring, and that state of affairs could continue until at least 9 September 2023.
Finally, DigitalCoinPrice was a bit more upbeat, suggesting that the token could average $0.00247 this year, $0.00756 in 2025 and $0.0262 in 2030.
When considering a saitama token price prediction, it's important to keep in mind that cryptocurrency markets remain extremely volatile, making it difficult to accurately predict what a coin or token's price will be in a few hours, and even harder to give long-term estimates. As such, analysts and algorithm-based forecasters can and do get their predictions wrong.
If you are considering investing in cryptocurrency tokens, we recommend that you always do your own research. Look at the latest market trends, news, technical and fundamental analysis, and expert opinion before making any investment decision. Keep in mind that past performance is no guarantee of future returns. And never trade with money that you cannot afford to lose.
FAQs
Is saitama a good investment?

It is hard to say. Whether or not the token can move away from the world of memecoins is something we will have to wait for. There is also the matter of how the crypto market as a whole performs going forward.

Remember, you should always carry out your own thorough research before making an investment. Even high market cap cryptocurrencies have proved vulnerable to the current bear markets. So investors should be prepared to make losses and never purchase more than they can afford to lose.
Will the saitama coin price go up?

It is difficult to tell. While sites such as DigitalCoinPrice are optimistic, the likes of Gov Capital are more downcast. It is important, however, to remember that price predictions are very often wrong, and that prices can go down as well as up.

In volatile cryptocurrency markets, it is important to do your own research on a coin or token to determine if it is a good fit for your investment portfolio. Whether saitama is a suitable investment for you depends on your risk tolerance and how much you intend to invest, among other factors. Keep in mind that past performance is no guarantee of future returns. And never invest money that you cannot afford to lose.
Should I invest in saitama?

This is a question that you will have to answer for yourself. Before you do so, however, you will need to conduct your own research and never invest more money than you can afford to lose because prices can go down as well as up.