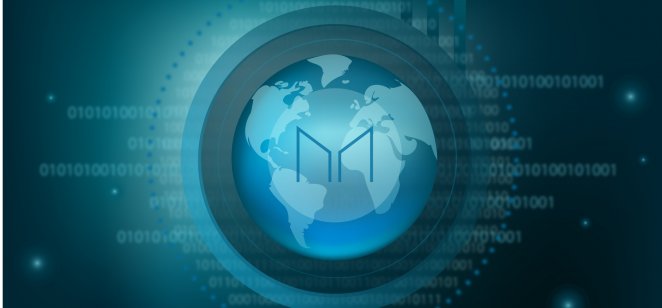 The Maker Protocol, also known as the Multi-Collateral Dai (MCD) is the Ethereum-based blockchain that allows users to issue and manage the DAI stablecoin, pegged to the US dollar. MKR serves as a governance token of the Maker Protocol.
Even though the MKR coin was conceived in 2015 and officially launched in December 2017, the crypto started gaining traction at the end of December 2020. From as low as $502 on 8 December 2020 to an all-time high of $6,339.02 on 3 May 2021, the coin gained 1,162%. Maker then retraced and was trading at $2,070.41 at the time of writing (18 January).
While the MKR price action was highly volatile throughout 2021, what's next for the coin in 2022 and beyond? In this article we explore the latest maker coin news and price drivers, which may trigger its price fluctuations, to help you build a plausible maker (MKR) crypto price prediction.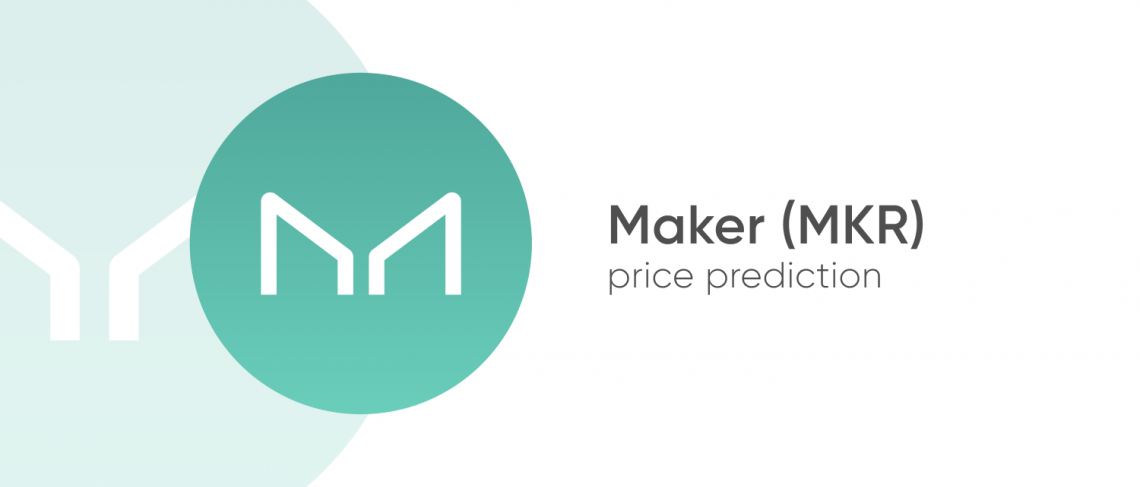 What is Maker (MKR)?
MakerDAO, the project behind Maker cryptocurrency, is a Decentralised Autonomous Organisation created in 2014. MakerDAO aims to provide cheaper and lightning-fast transactions by using the Maker Protocol.
As per the MKR whitepaper, "the Maker protocol is one of the largest dapps on the Ethereum blockchain." The protocol is managed by people who hold its governance token, MKR.
Maker (MKR) is an ERC-20 token, running on the Ethereum blockchain. Its governance system calls for executive voting and governance polling, which helps to manage the financial risks of Dai – a Multi-Collateral Dai (MCD) system that allows users to generate DAI stablecoins – to ensure its stability, transparency and efficiency.
The DAI stablecoin is a decentralised, unbiased, collateral-backed cryptocurrency soft-pegged to the US dollar. It is supported on Ethereum and other popular blockchains and functions similar to traditional money:
DAI stores value without significant depreciation over time, as it is a stablecoin and is designed to keep value even in a volatile market.

The DAI stablecoin can be used to sell, purchase, or trade goods or services, making it a medium of exchange like prevailing currencies.

Dai has a target price of $1 (ie, 1 DAI = $1), hence a standardised measurement of value used to price goods and services. It currently functions as a unit of account within the Maker Protocol and some blockchain dApps.
DAI currently circulates in the crypto market after its launch in November 2019. It can be used for inflation protection and savings, in gaming, digital art, and e-commerce projects.
According to the project's whitepaper: "As the world's first unbiased stablecoin, Dai allows anyone to achieve financial independence, regardless of their location or circumstances."
Maker coin news and price drivers
Government regulations globally are weighing over the crypto market's performance and the regulation of the DeFi sector could impact the future of maker crypto. The Federal Reserve governor Christopher Waller highlighted concerns over stablecoins, which could negatively impact Maker's DAI performance.
"This growth in usage of stablecoins and their potential to serve as a retail payment instrument has prompted regulatory attention, including a new report from the President's Working Group on Financial Markets (PWG). This report urges the Congress to limit the issuance of 'payment stablecoins' to banks and other insured depository institutions," said Waller.
The PWG's report confirmed that "well-designed and appropriately regulated stablecoins could support faster, more efficient, and more inclusive payments options". However, it also identified a variaty of risks:
"Speculative digital asset trading, which may involve the use of stablecoins to move easily between digital asset platforms or in
decentralised finance
(DeFi) arrangements, presents risks related to market integrity and investor protection. These market integrity and investor protection risks encompass possible fraud and misconduct in digital asset trading, including market manipulation, insider trading, and front running, as well as a lack of trading or price transparency. Where these activities involve complex relationships or significant amounts of leverage, there may also be risks to the broader financial system."
Coming to maker coin news, the crypto has been under the spotlight since MKR token's price surged above $4,000 on 21 April 2021 for the first time. The surge was an aftermath of an executive vote passed by the members of the MakerDAO community to allow an ERC-20 token representing an ownership stake in a pool of real estate assets as collateral.
The proposal allowed the Tinlake blockchain protocol to serve as a bridge between New Silver, a real estate loan company, and MakerDAO.
In September 2021, MakerDAO announced the integration of Gelato Network's G-UNI Uniswap V3 token as collateral within its protocol. The G-UNI/MakerDAO integration could potentially bring higher revenue for MKR holders.
According to the press release: "MakerDAO's adoption of the G-UNI framework is a substantial development for DeFi, as the Uniswap USDC/DAI pair will effectively become the most liquid across all
decentralised exchanges
(DEXs)."
Maker (MKR) price analysis
Launched in 2017 with one million MKR tokens at $24.45, the crypto has come a long way while witnessing several ups and downs. It crossed the $1,000 mark before ending 2017 and continued the upward trend in the initial month of 2018, climbing over $1,500.
The coin hit a high of $1,773.92 on 18 January 2018. However, MKR failed to achieve the prior high and dropped dramatically to $503.57 on 4 April 2018.
During the rest of 2018, 2019 and 2020, the maker token value remained flat according to its price chart, but the coin made a turnaround in 2021. MKR surged to an all-time high of $6,339.02 on 3 May 2021.
The concept that the higher the number of MKR an individual holds, the greater their voting power, helped to boost sentiment. The community rebuilt trust in the token as it gave them the ability to manage DAI stablecoin. This also drove the value of MKR coins further.
The MKR token was trading at $2,069.34 (as of 18 January 2022) and had a circulating supply of 984,643 coins. It was ranked 60 in the list of top cryptocurrencies by market capitalisation according to CoinMarketCap.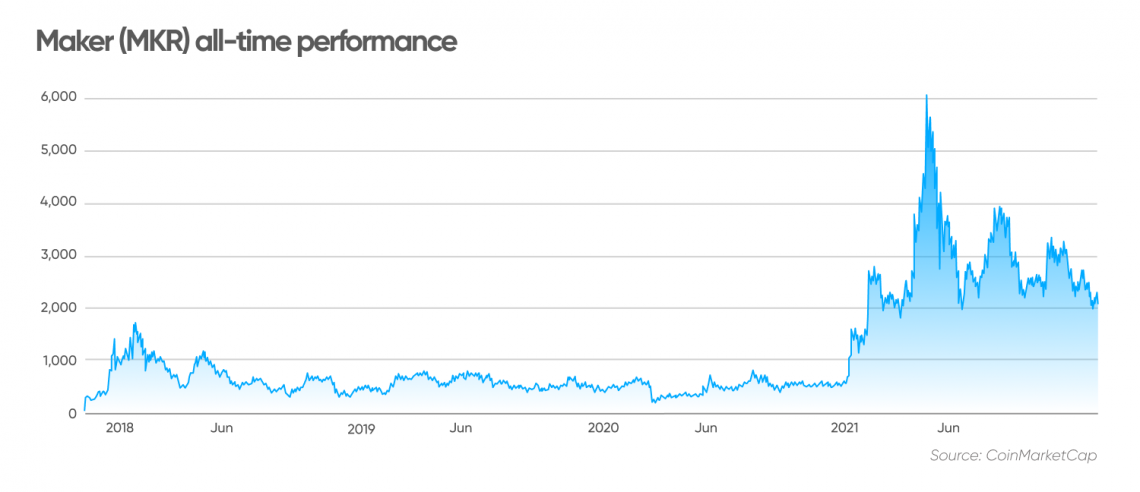 Maker (MKR) price prediction: Targets for 2022, 2025 and 2030
Short-term technical analysis from CoinCodex showed a bearish sentiment for MKR at the time of writing (18 January). Four technical analysis indicators were showing bullish signals, while 25 were bearish.
All the daily simple and exponential moving averages, as well as 21- and 50-week SMAs and EMAs were bearish, along with the volume-weighted moving average. The 100- and 200-week SMAs and EMAs were giving 'buy' signals. The Average Directional Index (ADX), Relative Strength Index (RSI) and Moving Average Convergence Divergence (MACD) remained neutral.
CoinCodex predicted that the value of the Maker token could fall 7.57% to reach $1,890.74 by 23 January.
Meanwhile, several algorithm-based services shared longer term maker price predictions as of 18 January:
According to Wallet Investor, MKR token prices could reach $3,854.49 by the end of 2022, $5,864.090 by the end of 2023 and $9,904.730 by the end of 2025. The five-year MKR/USD forecast suggested that the token could hit $12,245.90 by the end of January 2027.

According to Price Prediction, the maker token could average $2,936.57 in 2022, further grow to $4,184.48 in 2023, and reach $8,833.08 in 2025. Looking at the year 2030, the token could touch $60,610.19, the data showed.

Digital Coin expected maker to average $2,814.17 in 2022, $3,249.43 in 2023 and reach 4,601.70 in 2025. For 2029, the algorithm estimated the coin could trade at $8,756.57.
When looking for maker crypto price predictions, bear in mind that analysts' and algorithm-based predictions can be wrong. Their MKR projections are based on fundamental and technical studies of a cryptocurrency's past performance. However, past performance is no guarantee of future results.
It's essential to do your research and always remember your decision to trade depends on your attitude to risk, your expertise in the market, the spread of your investment portfolio and how comfortable you feel about losing money. You should never invest money that you cannot afford to lose.
FAQs
Cryptocurrencies are highly volatile assets, making them high-risk investments, including maker token. Whether MKR could be an appropriate investment for your portfolio depends on your personal circumstances and risk tolerance. You should evaluate the level of risk you are prepared to accept before investing and never invest money that you cannot afford to lose.
Analyst projections as of 18 January 2022 indicated that the crypto had an upside potential in the long run. However, predictions can go wrong. Conduct your own due diligence before investing.