Holochain price prediction: is HOT token cooling off?

HOT, the coin of distributed app (dApp) framework, Holochain, cooled down through April but could it be feeling the feeling the warmth of May with a 2% rise today (3 May) to $0.00422?
Like many tokens it bounded ahead in March lifting 88% then the market felt there was no more growth coming and decided to take its profits. This left April as a month of loss and brought the price down to 44% off its 2022 high.
Holochain had experienced a massive surge to $0.0315 in the first half of 2021 when it received patent approval for its distributed hash table (the rrDHT) but this year has struggled to get beyond $0.0075. Despite a couple of attempts to break out, including that one in November, it has drifted a long way from its glory days.
So what is a realistic future target price for HOT? What is driving that price?
In this article we look at some of the latest market analysis, news from the Holo camp and review some up to date Holochain price predictions for 2022 and beyond?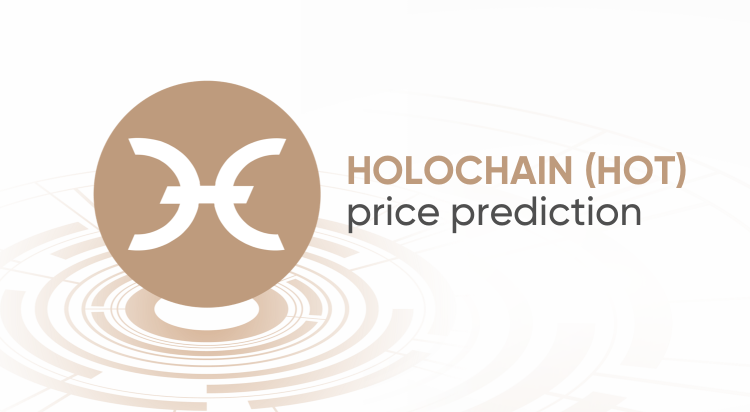 Why does patent approval make HOT really hot?
In March 2021, Holo Limited announced that it had been granted a US patent for its Holochain distributed app framework, which triggered the biggest spike in the HOT price performance so far.
Holo's key offering is that its network doesn't rely on cryptominers or a global ledger for validation. Unlike the blockchain, transactions are logged on individual user nodes, which helps make transactions faster and increases the network's scalability.
Apps powered by Holochain don't need an intermediary, such as a social media network or other service host, which means that users have full control over their own data.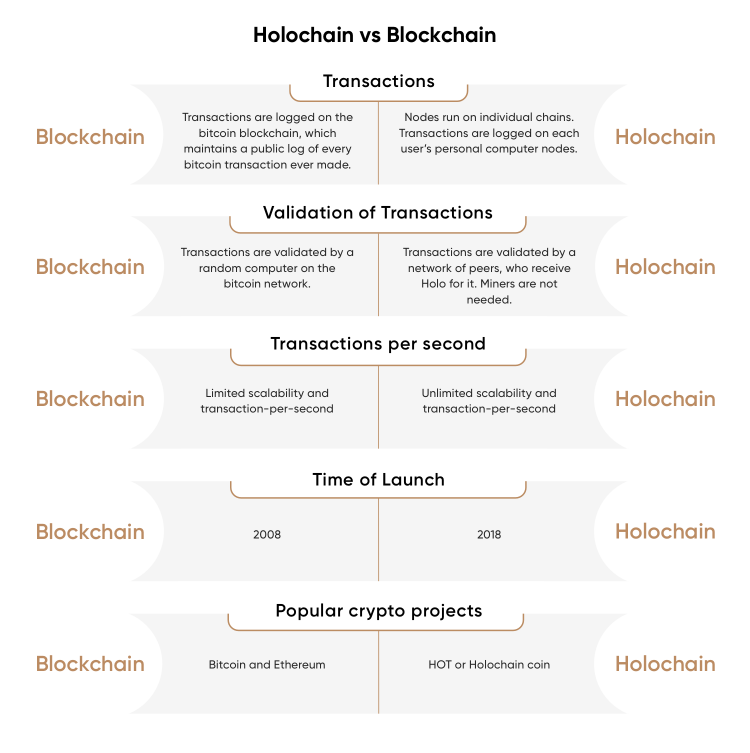 Holochain is an open-source project, so why did its parent company, Holo Limited, file for a patent? Commenting on the topic, Holo's creators said the move was defensive. They're willing to share their innovative technology, but it must be within the context of the Holochain open-source framework, which will ensure the protection of end users.
"Patents protect how innovations can be used. In our case this patent is intended to protect the Holochain open-source project from trolls who could file patents on our technical innovation and then use them to prevent us from implementing it. The patent is also a critical component of the Cryptographic Autonomy License. Licenses are only powerful as they relate to the IP laws they are based on. Having this patent ensures the CAL is fully enforceable - which means it will protect the rights of end users to have sovereignty over their data".
- Van Lindberg, Taylor English
France recognises Holochain as emerging technology

On 1 August, France's Ministry of Culture announced a programme of "Transforming the cultural and creative industries through digital technology" in order to support innovative projects, mentioning Holochain among emerging technologies that could help the project.
Attention creative technologist!

The French government has announced a program to support cultural technologies and Holochain is mentioned as an emerging technology that creates important underlying structures for building.

Read more: https://t.co/O7gFfHLa1P

— Holochain (@holochain) August 1, 2021
According to the European Commission's research on "Scanning the European ecosystem of distributed ledger technologies for social and public good":
"Holochain allows its end users as ordinary users of the internet to experiment with new decentralised organisational structures and build upon them, helping people control and own their data towards what is deemed as a new regenerative economy and a more human internet.
"It also aims to provide decentralised capacities at scale that improve DLT sustainability arguments by requiring reduced amounts of energy consumption compared with other DLT architectures like the major blockchain platforms."
What is Holochain? Innovation behind Holo
Holo is a marketplace and distributed cloud hosting network. It allows ordinary web users to use peer-to-peer Holochain apps. It enables anyone with a computer to become an app host and receive payment for hosting distributed applications.
Holochain has seen increased adoption recently, with the marketplace welcoming a number of new Holochain applications (hApps). The Holochain framework is designed to provide developers with a cheaper and more scalable alternative to blockchains. The platform offers lower costs, has none of the usual consensus algorithms and ensures fast transaction finality thanks to its distributed hash table (DHT).

Aiming to build "a more human internet" and minimise corporate control, Holochain serves to give people control of their own data. At the same time, it connects and transacts with applications that meet application hosts' needs without control from centralised entities.
Unlike traditional blockchains, Holochain does not require mining or staking. The energy needed to generate Holo tokens is small compared to blockchain. The platform is all about "individual source chains", with independent nodes validated against each other. It enables hosts to operate numerous full nodes, even on a mobile device.
This makes Holochain a greener solution in comparison to traditional blockchains. With no mining component involved in Holochain, the use of electricity is reduced, making it a more environmentally friendly solution.
The Holochain platform has been gradually gaining recognition. The Holo (HOT) coin reached its all-time high of $0.0315 on 5 April 2021, according to CoinMarketCap. Will the HOT crypto price rise again in 2022? Let's see what the analysts say.
Holochain price analysis and analyst sentiment
Holo underwent an initial community offering in April 2018. Eventually, 177.6 billion HOT were minted, with 133.2 billion (75%) allocated for public sale and another 44.4 billion (25%) kept for the company and its team. As of 3 May there are 173.3 billion circulating according to CoinMarketCap.
The company planned that HOT tokens would be exchanged at a one-to-one ratio for HoloFuel tokens. HoloFuel is a Holochain-based currency, which will be mainly used by Holochain application (hApp) providers to pay Holo hosts for their services. HoloFuel has no supply limit – it's controlled algorithmically, expanding and contracting according to demand. Holo believes this will help to make the price of its tokens relatively stable rather than subject to wild price swings.
Holo began to surge in mid-March 2021, before the patent announcement. Since the beginning of February, the HOT/USD price skyrocketed by more than 4,000%, rising from $0.0007 (as of 1 February) to $0.03 (as of 5 April). Until then, trade had been almost flat.
An upward movement returned in October but it proved to be short-lived and all of those gains are gone and the price had declined to $0.0058 (8 April).
Is this dip a new trading opportunity for investors?
Capital.com analyst Mikhail Karkhalev commented: "Any cryptocurrency project should be treated as a start-up, disregarding the token, its value, and the ups and downs of the price. We should be interested in the project's fundamentals:
What are the objectives of the project?

Who is it aimed at?

What problems does it solve?

What is already in place (MVPs, for example)?

What are the plans for the future? Etc.
"Holochain is an innovative product, which is different from any other blockchain, and in general, it is difficult to call it a blockchain per se. Holochain, according to the founders, is a safer, more personalised and faster network than Ethereum. This is a high-profile statement and it is important to see whether the team will be able to implement what they have envisioned. During the ICO boom, there were many projects that positioned themselves as Ethereum killers, disruptive projects that would revolutionise all areas of economic and social life. However, 99% of them do not exist today.
"Does Holochain solve any problems? I doubt it. It's more like the market is evolving and all projects bring something new to it, with the prospect of future use. For example, the IOTA network, unlike other blockchains, automatically scales at peak loads and is able to conduct even more transactions, which means that the load makes the IOTA network even faster. Scalability is an issue with bitcoin (BTC) and ethereum (ETH), but there are plenty of other scalable projects today," he said.
"Holochain is certainly a project with an interesting concept and idea, but to become a breakthrough it needs to bring something of value to the industry, to develop some new direction, like DeFi or NFT. In my humble opinion, at the moment Holochain solves a problem which doesn't exist on the market. Although that doesn't stop it being promising and may find its place in the industry, I wouldn't focus on hype and possible token growth in the near future. Keep an eye on the development of the project and invest in the fundamentals."
Holochain (HOT) price prediction 2022 to 2030
To analyse Holochain's future price, let's take a look at some of the latest HOT coin price predictions (as of 3 May):
In its HOT price prediction TradingBeasts forecast Holo's price to reach $0.0052 by the end of 2022 and move up to $0.0084 by the end of 2024.

DigitalCoin also shared a conservatively bullish view in its Holochain crypto price prediction, expecting to peak at $0.0057 in 2022 and $0.0063 in 2023. By 2025 it could hit $0.0081 in 2025 and eventually $0.02 in 2030.

WalletInvestor's Holochain coin price prediction considered HOT to be a bad short term investment and suggested that it could fall to $0.0002 in 12 months and still trading that low in May 2025.
So, will Holochain's price go up in 2022? It's important to keep in mind that cryptocurrency markets remain extremely volatile, making it difficult to predict accurately what a coin's price will be in a few hours, and even harder to give accurate long-term estimates. As such, analysts and online forecasting sites can get these HOT predictions wrong.
We recommend that you always do your own research, and consider the latest market trends, news, technical and fundamental analysis, and expert opinion before making any investment decisions. Never invest more than you can afford to lose.
FAQs
Does Holochain have a future?

The Holochain platform positions itself as an alternative to traditional blockchains. In essence, Holochain allows dApps to do more with fewer resources. Holochain also solves the scalability issue by removing the need for each validator node on the network to have an entire copy of the blockchain. The key to its future will finding applications that solve real world challenges.
Is Holo (HOT) crypto a good investment?

Some popular analytical sources, including Coinpedia, TradingBeasts, and DigitalCoin, believed Holo could be a Buy within a one-year period and beyond. However, the provided price targets were rather conservative, ranging from $0.01 to $0.07 (the most bullish price target from Digital Coin). You should always conduct your own technical and fundamental analysis before making a decision to include HOT or any other cryptocurrency in your investment portfolio.
Will Holo reach $1?

Holochain's performance could suggest potential for further development and wide-spread adoption. However, $1 may be an overly optimistic ambition given that analysts from DigitalCoin, TradingBeasts and Wallet Investor have all provided lower price targets for the HOT token by the end of 2021.
Read more: Shiba coin price prediction: will SHIB extend its rally?