Ethereum price prediction 2030-2050: Will it fit your retirement plan?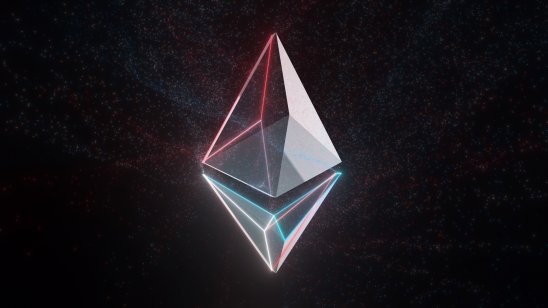 With ether (ETH) at the start of 2023 worth only a third of its value compared with the start of 2022, the eyes of enthusiasts may be fixed the most recent Ethereum blockchain upgrade – which arrived on 12 April 2023 – after the rollercoaster of a ride ETH went on in the last few months of 2022.
The long-awaited move by Ethereum from a proof-of-work (PoW) to a proof-of-stake (PoS) verification method, known as The Merge, seems to have been something of nothing after the crypto market was sent crashing just weeks later by the collapse of the FTX (FTT) exchange.
ETH to USD
To be clear, it was not like everything was coming up roses for ETH before Sam Bankman-Fried's business disintegrated. In January 2022, ETH was trading at $3,761. It then crashed between April and mid-June to below £1,000 after the collapse of Terra's LUNA and UST coins spread bearish sentiment throughout digital currency markets.
On the day of The Merge itself (15 September) ether reached at a high of $1,648.95. However, subsequent falls meant that by 7 October, it was trading at around $1,355 and, despite an announcement that customers of the investment firm Fidelity would be able to trade ether, it was still only worth about $1,285 on 21 October 2022.
The news that Google had launched a node-management service compatible with the Ethereum blockchain saw the price of ETH break past $1,500 on 25 October 2022. Coupled with renowned crypto enthusiast Elon Musk's takeover of Twitter, ETH reached a high of $1,652.38 on 29 October 2022 – still less than it was worth prior to The Merge.
ETH founder Vitalik Buterin announced an updated roadmap, which included a new stage called The Scourge, designed to solve issues around the amount of crypto available whenever blocks were added to the blockchain. This news helped boost ETH to a high of $1,661.33 on 4 November 2022.
However, in the general market plunge sparked by the news that Binance (BNB) had pulled out of a deal to buy the rival exchange FTX, ETH collapsed to a low of $1,083.29 on 9 November. It recovered to $1,341.79 a day later, only for it to decline further to around $1,285 by 9 December.
On 14 December, ETH traded as high as $1,346.17, its best price in more than a month, but it fell again to around $1,215 on 21 December – a 26% decline from its $1,648.95 price on 15 September. It fell to close the year at $1,194.20 before climbing back to $1,325 on 9 January 2022.
Looking ahead, the Ethereum blockchain will undergo a new hard fork, initially called Shanghai but later renamed Shanghai/Capella, or Shapella for short, featuring the ability to withdraw staked ETH, on 12 April 2023. While this had been mooted for some time, an official, or at least de facto official, announcement, combined with a crypto market in recovery following the events of late 2022, helped the price of ether rise from a low of $1,318.53 on 10 January to to a high of $1,563.74 on 14 January, a rise of nearly 20%. The price hovered in the $1,500s for the next week or so, breaking past $1,600 for the first time since November on 18 January.
There were more peaks and troughs, with it dipping to $1,530.80 on 25 January, but it recovered and broke past $1,700 for the first time since August on 2 February, boosted by the launch of Shanghai's testnet. Improved market conditions saw it reach a high of $1,732.80 on 16 February, but not even the news that the Shapella upgrade had successfully launched on the Sepolia testnet could stop it sliding back down to around $1,645 on 2 March 2023. Things got worse after that, as the collapse of the Silvergate bank saw it drop to $1,378.53, before a buoyant market, with ETH boosted by the news that Shapella would be ready by 12 April, saw it climb to $1,843.84 on 19 March before it dipped back to below $1,800 the following day.
With Shapella approaching, the market heated up again in April and, on 5 April 2023, it broke past $1,900 for the first time since August 2022, trading at around $1,910. Once Shapella launched on 12 April, the price shot up, breaking past $2,000 for the first time since May the following day and, on 14 April, it reached a high of $2,126.32. By 18 April 2023, ETH was worth about $2,115.
SEC: ETH 'could be a security'
The initial price drop after The Merge may well have been influenced by news that the chairman of the US Securities and Exchange Commission (SEC), Gary Gensler, was reported as saying that he thought the change to the consensus mechanism meant that ETH could, potentially, be considered as a security, and thus become subject to regulation by US authorities.
A court case filed by the SEC also implied that it considered ETH could fall under its jurisdiction. Documents in the case against the crypto trader Ian Balina said:
"ETH contributions were validated by nodes on the Ethereum blockchain, which are clustered more densely in the United States than in any other country. As a result, those transactions took place in the United States."
Ethereum co-founder Joe Lubin had another explanation, claiming that the coin's poor performance post-Merge was down to poor macroeconomic conditions. Lubin described the coin as a "tail that is being wagged by a very sick dog".
However, papers filed against the former FTX CEO Sam Bankman-Fried by the United States Commodity Futures Trading Commission (CFTC) on 13 December 2022 revealed it considered ETH to be a commodity alongside other cryptos.
Long-term prognosis
So, what is the long-term prognosis for ETH. Let's look at some of the long-term ethereum price predictions that were being made as of 18 April 2023.
While The Merge was eagerly anticipated by many developers and holders, that was not necessarily the case when it came to ETH miners. These people were going to lose out on a big slice of their income, so some miners teamed up to create a proof-of-work version of ether called ethereumPoW (ETHW).
On 12 September ETHW Core, the group behind the proposals, said its mainnet would go live within 24 hours of The Merge. This was confirmed not long after The Merge happened, with ETHW Core posting a list of mining pools. Later that day, the mainnet went live and, on 16 September, the new version of the coin was worth about $14.25, according to CoinMarketCap.
Over the next few days, though, the auditing firm BlockSec said the new crypto had fallen victim to a so-called replay attack. This caused the price to drop and, by 22 September it was down to around $5.85, before it made a recovery to hit a high of $13.78 on 24 September.
November's market collapse saw it drop to $3.58 on 9 November. The coin stood at about $3.35 on 9 January 2022 and operated between $3 and $4 for the rest of the month but, boosted by the launch of Shapella's testnet, it reached a high of $5.26 on 2 February before falling back down to around $3.50 by 18 April. We do not yet know what might happen with the ETHW coin, but it could be worth keeping an eye on.
Now Ethereum has moved to its new consensus mechanism, there is the risk that it could end up being just another proof-of-stake blockchain.
While its main rivals in that arena, such as the Cardano (ADA), Solana (SOL), Polkadot (DOT), Tron (TRX) and Tezos (XTZ) blockchains, have seen their coins' prices fall before making a recovery of one degree or another over the months following The Merge, much will depend on what happens to the market generally, and how, if and when it can come fully recover from the FTX-triggered crash.



Ethereum price predictions 2030

-2050 round up

Let's now take a look at some of the ethereum long-term price predictions that were being made as of 18 April 2022.

It is important to keep in mind that price forecasts, especially for something as potentially volatile as cryptocurrency, are often wrong. Also, long-term crypto price predictions – and an ethereum price prediction for 2030 is pretty long-term – are often made using an algorithm, which means that their expectations can change at any time. The fact that different firms' predictions are so far apart also undermines their potential accuracy.

Looking ahead to the start of the next decade, DigitalCoinPrice predicted that the ethereum price in 2030 could reach $21,686.80, based on its assessment of historical data.

The ETH price prediction from CoinPriceForecast estimated the coin could trade at $6,679 by the end of 2030. By the end of 2034, the site suggested, ether could trade at $8,604.

PricePrediction maintained a highly bullish ethereum long-term forecast and estimated that ETH could average $2,851.56 in 2023 and $6,442.41 in 2025, based on its artificial intelligence-assisted technical analysis. The website's ethereum price prediction for 2030 suggested the price could sky rocket to $41,716.25.

CaptainAltCoin was also optimistic, and indicated the ethereum future value could reach $42,500.66 by 2030. It went on to make an ethereum price prediction for 2040 that estimated the coin could go on to $85,001.31.

For an even longer-range outlook, Telegaon predicted the future price of ethereum could climb from an average of $5,617.24 in 2025 to $9,798.93 in 2030 and $23,871.42 in 2040, before it offered an ethereum price prediction for 2050 that suggested the coin could achieve $45,128.53. Such long-range forecasts are, by their nature, highly speculative.

When considering an ethereum price prediction, it is important to bear in mind that cryptocurrency markets remain extremely volatile, making it difficult to accurately predict what a coin or token's price will be in a few hours, and even harder to give long-term estimates. As such, analysts and algorithm-based forecasters can and do get their predictions wrong.

If you are considering investing in cryptocurrency coins and tokens, we recommend that you always do your own research. Look at the latest market trends, news, technical and fundamental analysis, and expert opinion before making any investment decision. Keep in mind that past performance is no guarantee of future returns, and never put at risk any money you cannot afford to lose.
FAQs
Is ethereum a good long-term investment?

It is difficult to tell. A lot will depend on the long-term consequences of The Merge and how the market responds to the Shapella hard fork. There is also the state of the crypto market in general to consider, especially following the market plunge of late 2022. All of these things make it difficult to know if ETH represents a good investment in the long-term.

However, it is down to you to carry out your own thorough research before making an investment decision – particular as to whether a coin or token is right for you and your portfolio. Even high market cap cryptocurrencies have proved vulnerable to bear markets – so investors should be prepared for losses, rather than just expecting gains, and should never spend more than they can afford to lose.
How high can ethereum go?

According to Telegaon on 18 April 2023, ETH could trade at $45,128.53 in 2050, while CaptainAltCoin suggested it could reach $85,001.31 by 2040. However, it is important to recognise that price forecasts are often wrong, that these predictions are decades away, and that prices will go down as well as up.

In volatile cryptocurrency markets, it is important to do your own research on a coin or token to determine if it is a good fit for your investment portfolio. Whether ETH is a suitable investment for you depends on your risk tolerance and how much you intend to invest, among other factors. Bear in mind that past performance is no guarantee of future returns. Do not put at risk any money you cannot afford not to get back.
Is it worth investing in ethereum?

Whether you should invest in ether is a question that you will have to answer for yourself. You will need to conduct your own research and never invest more money than you can afford to lose, because prices will go down as well as up.