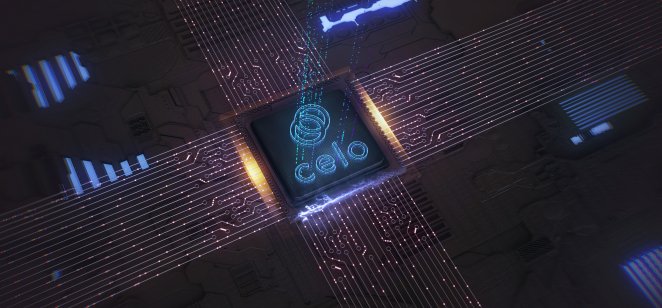 All the gains and more made when smart phone-focused cryptocurrency Celo announced a $20m fund to improve access to its services have drained away as today (29 April) the price has subsequently fallen 48% to $2.69.
Announced on 4 April Celo's Connect the World campaign is aimed at helping the development of "high-quality" Celo on- and off-ramps. It also revealed Fiat Connect, an open-source application programming interface (API) specification for payment providers "that will make integrations more scalable and easier than ever."
The price shot up nearly 30% to hit $5.16. But almost as quickly, and with a couple of small bounces along the way, it fell to be even lower than the spike's starting point.
With this sort of volatility any sort of celo price prediction is very difficult. This this article will explore the Celo platform and how it works. We will look at the latest forecasters' celo predictions and analysis to help you decide on a realistic target price and whether to make celo part of your portfolio.
Celo targets mobile DeFi users
A relative newcomer that launched in April 2020, Celo is a mobile-based blockchain platform that aims to make financial decentralised applications (dApps) and cryptocurrency payments accessible to smartphone users anywhere in the world, including those who do not have traditional bank accounts. Celo now has more than three million wallet addresses across 113 countries.
Celo was founded by a large team of contributors from the public and private sectors, technology companies, non-profit organisations and non-governmental organisations. They are involved with pilots, committees and working groups, including with the World Economic Forum, World Bank Group and the Chamber of Digital Commerce.
How does Celo work? It uses an address-based encryption protocol that aims to simplify cryptocurrency transactions by using a phone number or email address as a public key. The network is compatible with the Ethereum Virtual Machine (EVM) and runs an ERC-20-compliant CELO token. The native token is used for governance and transaction fees.
Celo has also launched a stablecoin, the CELO DOLLAR (CUSD), to act as a payment method for users who are looking for price stability. It plans to host more stablecoins on the platform in the future.
According to Celo's white paper:
"The Celo protocol introduces a mobile block-reward mechanism in which all users involved in transactions are also able to participate in verifications, creating a broad participant base and making block rewards more accessible to day-to-day users."
Celo has a maximum supply of one billion tokens, of which 433 million are currently in circulation, giving it a market capitalisation of $1.4bn. This also makes it the 69th largest cryptocurrency at the time of writing (12 April).
On 30 August, a consortium of Ethereum decentralised finance (DeFi) projects announced a collaboration called 'DeFi for the People'. This platform will be built on Celo, with the aim of bringing DeFi applications to mobile users around the world. The founding partners include Aave, Curve, Sushi, PoolTogether, 0x, UMA, Valora, Ubeswap and Moola Market.
The statement said:
"This new programme will offer more than $100m in educational initiatives, grants and incentives. The majority of programme participants will jointly contribute half the funds for incentive programmes."
The consortium launched Optics later that year, which is a "gas-efficient interoperability protocol for cross-chain communication" that enables users to move assets between Ethereum and Celo.
In more Celo news, it was announced on 23 September that Mysten Labs will join the Celo ecosystem through a multi-year partnership. Mysten Labs is a research and development lab focused on creating infrastructure for next-generation Internet (Web3) developers.
Mysten Labs will become a core contributor to the Celo platform, starting with changes to consensus innovations and coding language that will increase its speed and capacity. The announcement said:
"When combined with Plumo, Celo's ultra-light client protocol, these changes will make Celo an even more scalable, decentralised platform where tens of thousands of full nodes can be incentivised (at the protocol level) to service hundreds of millions of light clients. This network topology will allow Celo to achieve Ethereum-like levels of decentralisation, with the potential of Solana-like levels of performance."
Leading decentralised exchange Sushi announced on 14 October a joint liquidity mining program on the Celo network, with $12.6 million worth of Celo and Sushi to be distributed as rewards. In teaming up with Celo's "DeFi for the people" initiative users are able to earn both Celo and Sushi tokens when providing liquidity to the exchange on the Celo network.
On 29 October Celo announced a partnership with Orbit Bridge, a proof of stake consensus chain, to integrate Celo as an origination chain on Orbit Bridge. Its associated tokens will join the tokens currently supported by the Bridge. Celo users will be able to bridge tokens directly from the Celo chain to other chains connected to Orbit Bridge starting off with Klaytn and Orbit Chain. Other connected chains like Ethereum, BSC, HECO and Polygon will follow.
On 30 November it was announced that CELO could be traded on eToro.
On 3 December Ox Labs, owner of the open source Ox protocol, said it was expanding its partnership with Celo by jointly allocating $4.5m to the community-owned 0x DAO (Decentralised Autonomous Organisation). "The funding will be used to bring six billion new users onto 0x-powered apps running on the Celo blockchain," said the company.
On 8 December Celo revealed it had handled 67 million transactions since starting up in April 2020. By 29 April this had risen to 115 million.
On 5 January Celo gained a listing on leading exchange Huobi, following a listing on eToro late last year.
On 19 January Celo said it was adopting the Witnet oracle solution which allows a network of computers, all running on the Witnet blockchain, to act as a decentralised oracle that retrieves, attests to, and delivers information to smart contracts.
On 27 January Celo launched a new stable coin called Celo Real (cREAL) which is pegged to the national currency, the Real. It is being traded on some Brazilian exchanges.
Celo said that "Brazil is now the first and only country with a Celo stablecoin that can seamlessly be traded, accepted as payment for groceries or even a car, and used to access DeFi apps and services without regional friction." Brazil's high penetration of mobile phones and heavy reliance on freelance workers along with a high degree of crypto ownership make it a good market opportunity.
On 8 March Celo had its delayed second hardfork. The company said that the hardfork, called Espresso Hardfork, was to make Celo "fully compatible with the latest upgrades to the Ethereum network, including the addition of the Berlin and London Hardforks, and several EIPs (Ethereum Improvement Proposals). The changes made to the Celo protocol are great for dApp (decentralised applications ) developers looking to migrate or deploy their contracts to Celo."
Celo price analysis: climbing on collaborations
The price of the CELO coin spiked on 30 August 2021 in response to news of the DeFi consortium, as projects in the space continue to gain popularity.
The price jumped from $4.27 on 29 August to an all-time intraday high of $10.66 on 30 August. It subsequently slipped back to a low of $3.83 on 7 September, but started to climb again, rising from $6.56 on 22 September to $7.62 on 23 September following news of the Mysten Labs partnership. The coin ended at $7.19 on 23 September. By 8 December it was down to $3.53 until a New Year surge took it back up to $5.66 on 4 January.
Users are increasingly bridging ERC-20 tokens to the Celo network. The total value locked on Celo has climbed sharply, from around $167.2m at the end of 2020 to $556.5m on 30 August, then $798.0m on 1 September and $1.05bn on 8 November and $566m on 8 December, and $358m on 29 April according to data from DeFi Llama.
So, what is the outlook for the Celo to USD price if adoption of the protocol continues to grow?
Celo price prediction: can the token hold on to gains?
On 29 April, at the time of writing, short-term technical analysis from CoinCodex showed sentiment was bearish with the coin trading at around $2.67.
Its short term CELO price prediction was for the price to drop 27% to $1.94 by 4 May.
There were three indicators giving bullish signals and 23 bearish signal. The daily simple moving average (SMA) and exponential moving average (EMA) figures were giving sell signals, and the relative strength index (RSI) was at 36.98, indicating Celo was neutral. An RSI below 30 is considered to be oversold, indicating the potential for a price gain. The stochastic RSI was also bullish at 68.11.
The CELO coin price prediction from Wallet Investor forecast the cryptocurrency could be up to $3.79 in a year's time rising further to $7.6 in April 2027.
Digital Coin predicted higher prices in its celo coin price prediction, with the coin averaging $3.517 in 2022 and then projected the price may average $5.04 in 2025 and $12.2 in 2030.
The long-term forecast from Price Prediction put the price at an average of $12.7 in 2025, up from $4.3 in 2022, and going on to hit $74 by 2030.
When reviewing these CELO predictions it's important to keep in mind that cryptocurrency markets remain extremely volatile, making it hard to predict what the price of the coin will be in a few hours – and even harder to give longer-term estimates.

We recommend you always do your own research and consider the latest news, market trends, technical and fundamental analyses and expert opinion before making any investment decisions.