Apple (AAPL) stock forecast for 2025 driven by new car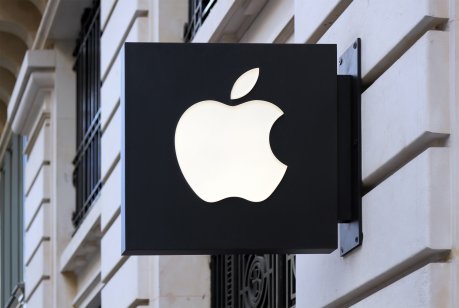 Apple has transformed consumer electronics in the past with the introduction of the Mac, iPhone and Apple Watch. Analysts believe its next big products could be just around the corner in the form of a virtual reality (VR) headset, augmented reality (AR) glasses and a fully autonomous car.
Apple has remained ultra-secretive about these new projects – the company has neither officially announced nor commented on them. But, analysts speculate that a new VR/AR product could be released as soon as 2022, with a fully autonomous car expected around 2025.
Should the company execute on these endeavours, it could have an outsized impact on Apple's stock forecast for 2025, and insert the world's largest company into the highly competitive and fast-growing virtual reality and autonomous vehicle markets.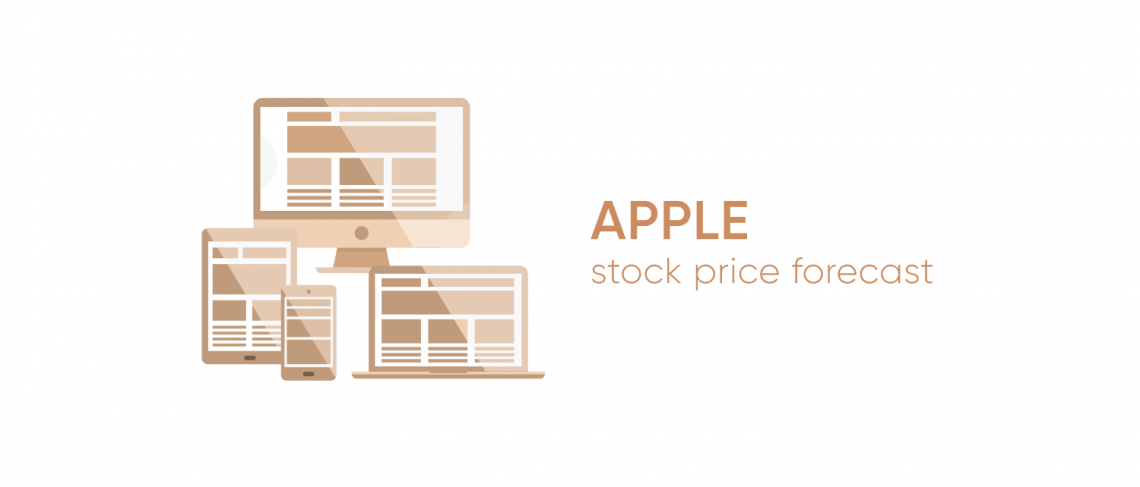 Apple stock predictions for 2025
Analysts do not give Apple stock price predictions for 2025, but Morgan Stanley said they expect revenue to grow by 6.0%–7.9% over the next three years to $448.1bn by fiscal year-end 2024, up from $365.8bn in the company's latest earnings from October, according to a report provided to Capital.com.
Goldman Sachs analysts were not as bullish, seeing revenue growing to $370.4bn by September 2024, according to a report obtained by Capital.com.
Earnings per share (EPS) are forecast to fall slightly to $5.54 by the end of 2024 from $5.61 in the latest quarter, according to Goldman.

Next year, EPS is expected to fall to $5.20 as the company invests in these new projects in order to drive more long-term growth and confronts supply chain disruptions.
Wedbush analyst Daniel Ives expects full-year earnings per share to increase to $5.99 in 2023, up from $5.61 for the 2021 fiscal year ended in September, according to a report sent to Capital.com.
Note that analyst predictions can be wrong. Forecasts shouldn't be used as a substitute for your own research. Always conduct your own due diligence before investing. And never invest or trade money you cannot afford to lose.
VR/AR Headset
Several companies, including Microsoft, Sony, Samsung, Alphabet and Meta, have released virtual reality headsets, to varying degrees of success, and these companies still believe there is far more growth ahead for this sector.
Apple expressed interest in virtual reality headsets as far back as 1996, when it filed its first patent in this area. But those efforts have ramped up considerably in the last six years. The company has reportedly hired hundreds of employees to work on the project and acquired augmented reality start-ups such as Metaio.
The first project is expected to be a full VR/AR headset, also known as a mixed reality headset, that would be similar to competing products from Meta's headsets, formerly known as Oculus, or Microsoft's HoloLens.
Apple's yet-to-be-named headset is expected to be released in late 2022 or early 2023, according to Ming-Chi Kuo, an Apple analyst with Asia-Pacific financial services company TF International Securities.
Augmented reality glasses
A second, smaller augmented reality project similar to the once much-hyped Google Glass project is also in development at Apple.
The project is still in the early stages of production – even earlier than the larger headset, according to Kuo.
The glasses are said to have a display on both lenses that can be interacted with by using gestures. They will be marketed as an accessory to the iPhone, which will handle much of the computing, networking and positioning of the on-head device.
Sony and Taiwan Semiconductor Manufacturing are said to be partnering with Apple on the display technology, according to reports from financial news service Nikkei Asia.
Some sources have said the glasses could come as early as 2023, but Kuo said to expect a 2025 release date.
Could Apple car become the next growth driver?
In November, Apple reportedly reshaped its automotive ambitions to focus exclusively on building a fully autonomous electric car with no steering wheel, according to Bloomberg.
Apple began work on its own car design back in 2014 in an effort named Project Titan. By 2016, Apple was rumored to have shelved the project completely, but in 2020 it was revived.
The tech giant was pursuing two possible vehicle designs: one with a more traditional design that would have limited self-driving capabilities, and another that would have fully autonomous capabilities and no driver's seat.
In November it was reported that Apple is pursuing the latter path, and has designed a chip that will power the vehicle and allow it to be highly compatible with its other devices, including the iPhone.
"We see the prospects of Apple Car representing the clearest path to doubling Apple's revenue and market cap," Morgan Stanley analysts said. "Just 4% market share of the $10trn global mobility market would double Apple's current revenue base."
The success or failure of the car will be crucial for the Apple stock price in 2025.
Automotive partnerships
However, Apple does not have the manufacturing capacity to make its own car and is seeking a partner to handle production.
"The company has been working in Cupertino for years around this autonomous vision and we believe a potential larger strategic partnership with an established auto player such as Hyundai, Tesla, GM, Ford, or VW would be a golden partnership for the next decade tapping into this EV opportunity," Ives wrote for Wedbush.
"We would rather see Apple partner on the EV path, than start building its own vehicles/factories given the margin and financial model implications down the road, coupled with the strategic product risk around such a gargantuan endeavor."
There is an 85% chance that Apple announces an automotive partnership in the coming years that would put it on a path to manufacturing its own electric vehicles sometime after 2025, Ives added.
In late November, Apple was granted two auto-related patents, UBS analyst David Vogt noted in a report provided to Capital.com.
The first patent, 'Systems with windows', is an electric vehicle window that utilizes an infrared light-blocking coating and an antireflection coating that will block heat. The second patent, 'Suspension system with locking structure', is a feature that lowers the body of the vehicle when a passenger is entering or exiting.
Growing competition
Many companies are working on electric vehicles and self-driving systems, including Tesla, Ford and Google's Waymo. But only General Motors is actively and openly developing a fully autonomous vehicle with no driver's seat.
Cruise, GM's self-driving subsidiary, is developing a driverless vehicle called the Cruise Origin, which it expects will be on selected roads in the coming years.
By 2023, GM intends to start ramping up production of both the Origin and its fully-autonomous Chevy Bolts to achieve the goal of generating $50bn in revenue annually by the end of the decade, according to a presentation from its investor day held in October.
Alphabet-owned Waymo is expanding its self-driving services to San Francisco, where customers can order a ride in a fully autonomous vehicle that's overseen by someone in the driver's seat who can take over if necessary.
"History suggests Apple isn't first to market," Morgan Stanley analysts wrote. "We can provide a number of examples from the last 20 years that show while Apple may not always be first to market, its innovation engine, differentiation via vertical integration, and manufacturing/operational excellence have allowed it to leapfrog first movers."
Apple's previous projects
While Apple has made its share of game-changing products that blew away the competition, not everything it releases reaches those heights.
Despite its success with iTune in the early 2000s, Spotify continues to be the most dominant music streaming platform, with more subscribers than Apple Music.
Likewise, its video streaming platform Apple TV+ has had some success with shows like Ted Lasso, but is still finding its way amid stiff competition from Netflix, HBO, Amazon Prime, Hulu, Paramount Plus and a plethora of other streaming options.
Likewise, its line of smart home speakers and video streaming set-top boxes don't enjoy the sales that less expensive options from Amazon and Google offer. Other projects such as a TV made by Apple that was planned by the late former CEO Steve Jobs, never made it into consumers' homes.
FAQs
How much will Apple stock be in 2025?

No one can know exactly. Morgan Stanley says the Apple Car has the potential to double its revenue over time, and that by 2025 revenue is expected to be up by more than 22% over 2021 levels.
Goldman Sachs expects Apple revenue to rise by 1.27% over the next three years. The Apple share price forecast for 2025 could be highly dependent on the success or failure of new products.
Will Apple stock go up or down

Analysts are largely giving a positive Apple stock outlook, expecting the shares to continue to rise over the next 12-months or at least remain near all-time highs, according to MarketBeat.

Over a longer period, it's hard to say. The stock has rocketed more than 2,600% since the 2008 financial crisis, making it the world's most valuable company. But, past performance is not an indicator for future success.

Note that analyst predictions can be wrong. Forecasts shouldn't be used as a substitute for your own research. Always conduct your own due diligence before investing. And never invest or trade money you cannot afford to lose.
Read more: ChargePoint (CHPT) stock forecast: will prices be lifted?