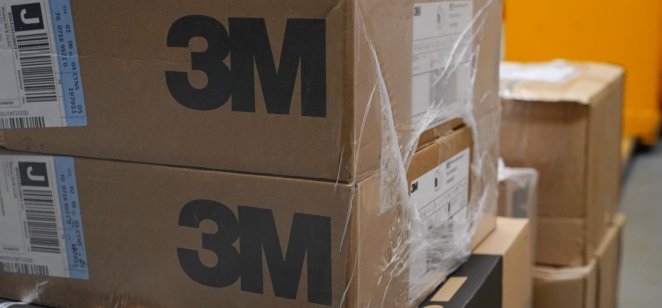 Content
3M (MMM) announced on 29 August the final exchange ratio for the spin-off of its food safety business Garden SpinCo. MMM announced that for each 3M common stock that a shareholder has, that is "validly tendered and accepted for exchange," MMM will deliver approximately 6.7713 shares of SpinCo common stock. Yesterday, the group announced the successful completion and separation of its food safety business and merger the business with Neogen.
"Upon completion of the merger, each share of SpinCo common stock will be converted into the right to receive one share of Neogen (NEOG) common stock. As a result, 3M stockholders who tender shares of 3M common stock in the exchange offer will receive approximately 6.7713 shares of Neogen (NEOG) common stock for each share of 3M common stock accepted for exchange. Because the final exchange ratio is less than the upper limit, the upper limit is not in effect," a 3M annoucment said.
However, this month the group also announced that it would eliminate jobs as part of a broader plan to reduce costs and in response to the slowing economy. The move came just a few days after 3M (MMM) suffered a setback within its legal strategy to help mitigate the claims it faces by the US military that the group knowingly sold faulty earplugs to service men and women, which led to many of them developing hearing problems.
What is your sentiment on MMM?
Vote to see Traders sentiment!
3M (MMM) stock price
Important days for 3M stock price
Within an internal message, reviewed by Bloomberg, Michael Vale, head of 3M's safety and industrial division , disclosed the planned cuts to employees and said: "The business can't avoid this tough necessity."
Its not just job cuts that 3M has to contend with right now.
Trading in 3M (MMM) stock took on a new importance from Thursday, 25 August, as its closing share price for the days following will help set valuations for the spin-off of its food safety business.
Meanwhile, a key ruling in the matter of 3M's liability for a potential multi-billion-dollar legal battle over product liability has been delayed until September, setting up another key date for 3M stock traders.
Shareholders must now wait until 14 September for rulings from federal Bankruptcy Court Judge Jeffrey J. Graham that could have the effect of removing from the civil courts thousands of lawsuits over the performance of earplugs which a division of 3M sold to the American armed forces.
Shareholders in 3M have not had much to cheer about lately.
From a three-month high on Friday, 12 August, shares in the research and manufacturing conglomerate, known in full as Minnesota Mining and Manufacturing, have dropped by 7.2% (versus a decline of 3% for the broader S&P 500).
The spin-off of 3M's food safety division involves a merger agreement with Nasdaq-traded Neogen (NEOG). A calculation of the relative value of 3M and Neogen shares at market close on the 25th, 26th and 29th of the month will be used to set the rate at which stock in 3M can then be converted to a holding in the new combination of Neogen and the former 3M food safety division.
Daily summaries of the calculation and how the shares would convert are being updated daily by 3M in filings to the free public Securities and Exchange Commission website.
Shareholders have the option to convert their 3M shares (which trade on the NYSE) into stakes in the merged company. Following the transaction, Neogen is to be controlled by 3M, under the terms of the agreement.
| | |
| --- | --- |
| Long position overnight fee | -0.0064% |
| Short position overnight fee | -0.0059% |
| Overnight fee time | 21:00 (UTC) |
| Spread | 0.05 |
| | |
| --- | --- |
| Long position overnight fee | -0.0064% |
| Short position overnight fee | -0.0059% |
| Overnight fee time | 21:00 (UTC) |
| Spread | 0.31 |
| | |
| --- | --- |
| Long position overnight fee | -0.0308% |
| Short position overnight fee | -0.0137% |
| Overnight fee time | 21:00 (UTC) |
| Spread | 0.33 |
| | |
| --- | --- |
| Long position overnight fee | -0.0308% |
| Short position overnight fee | -0.0137% |
| Overnight fee time | 21:00 (UTC) |
| Spread | 0.22 |
Neogen (NEOG) stock price
3M health care spin-off
3M is also spinning off its health care products business, which had 2021 revenues of $8.61bn. The demerger is projected to take effect in 2023, creating an as-yet unnamed "healthcare technology company focused on wound care, oral care, healthcare IT, and biopharma filtration," the company said.
Meanwhile, 3M's stock price remains under pressure from potential product liability costs. In one of the largest liability cases in US legal history, the company is being sued by thousands of US military members and veterans over hearing loss allegedly caused by the faulty earplug sold by the company to American armed services.
From Scotch Tape to face masks
3M, founded over 100 years ago, is best known for its Scotch Tape adhesive products and N95 masks but it produces a wide array of products – from surgical equipment to hygiene supplies, auto parts, home products and of course the iconic Post-it Note.
Cited for decades by management scholars as a uniquely learning-focused, rather than strategy-focused company, 3M has long insisted that the breadth of its product line creates a fertile learning environment for in-house researchers and innovators. But Wall Street has grown impatient and pressure has mounted for the company to find demerger deals and sharpen its focus, culminating in the health care and food-safety demergers.
How the 3M-SpinCo-Neogen transaction will work:
Under the terms of the agreement released on 4 August, owners of shares in 3M will have the option to exchange their 3M stock for shares in the common stock of an entity called Garden SpinCo.
On 29 August, shareholders will face a deadline for taking part in the merger.
Using the volume-weighted price of shares in 3M and Neogen on the 25, 26 and 29 August, the companies will set the conversion value of the shares in a complex formula whose primary purpose is to ensure that 3M ends up with a 50.1% controlling stake in Negoen following the merger.
Shares in SpinCo will convert on 31 August, at the stroke of 12 midnight, to shares in Neogen.
Neogen currently makes kits for detecting toxins, bacteria and other unhealthy things in food, as well as products for veterinary care and nutrition.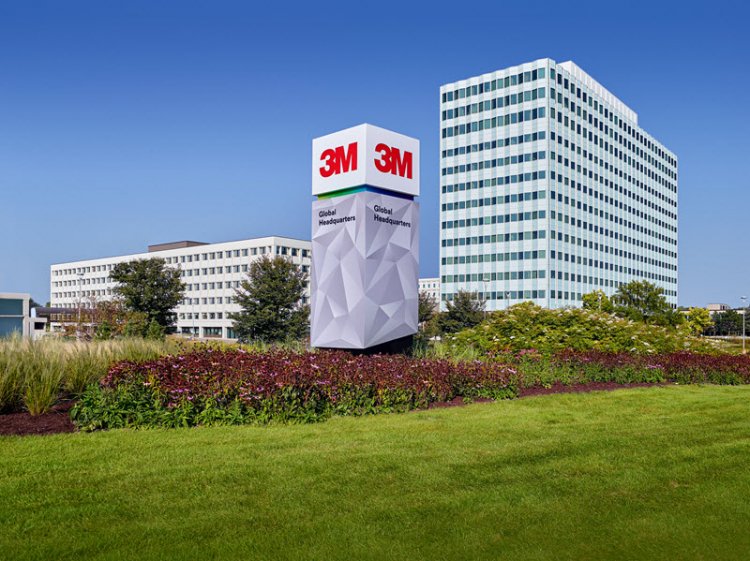 3M's hearing problem
At the same time it is trying to unlock value in different business lines, 3M is embroiled in a series of legal cases involving earplugs sold to the US military from about 2000 to 2015. Tens of thousands of individual lawsuits claim that the earplugs failed to work properly. Thousands of the cases have been consolidated into a proceedings before the US District Court, Northern District of Florida and "test trials" have taken place to build the final arguments and evidence for a trial that could combine all the claims into a single case.
(Read the latest on the case in this article by Capital.com's Kevin Donovan.)
The total number of plaintiffs involved could top 200,000.
However, 3M has taken a path similar to other large companies facing substantial liabilities over a minor product line – it has announced the spin-off of the earplug-manufacturing subsidiary, which promptly commenced Chapter 11 bankruptcy proceedings.
If successful, this move could push the case from District Court into bankruptcy court and limit the liability to the larger company.
Further reading