Who owns the most Terra classic crypto? LUNC tokens were once a sought-after investment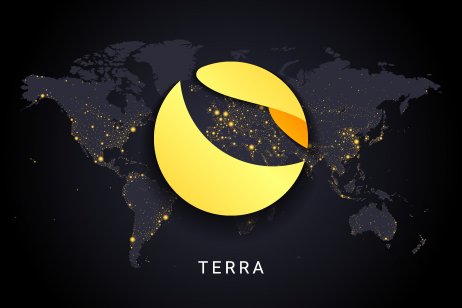 LUNA Classic (LUNC) is the original Terra LUNA coin that weathered the Terra Luna collapse followed by the hard fork: the emergence of the new Terra 2.0 chain and rebranding of the old coin. Terra is the name of the new chain, while LUNA Classic (LUNC) is the native coin of the original Terra LUNA network.
Who are the largest holders of LUNC, and how high is the concentration of terra classic whales? Here we take a look at the LUNC circulating supply and who owns the most Terra Classic crypto.
What is Terra Classic (LUNC)?
The old luna coin was part of a dual-token system along with Terra's sister token, US dollar-pegged stablecoin Terra USD (UST). The Terra ecosystem was developed by South Korea-based Terra Labs, founded by Do Kwon, a former computer science student at Stanford university.
Terra USD was an algorithmic stablecoin, meaning that it was pegged to the US dollar by algorithms and game theory, using a series of smart contracts.
The old luna had a vital role in stabilising UST price and minimising market volatility. It was used for network fees, governance, to maintain the proof-of-stake (PoS) consensus mechanism and minting.
The dual-token system involved a mechanism whereby to create a new UST the same amount of LUNA in dollars was burnt. Therefore, $1 in LUNA could be swapped for one UST coin, and vice versa.
Early in May 2022, the Terra Luna cryptocurrency suffered a price collapse as UST lost its peg. The so-called 'black swan' event caused LUNA to fall from the all-time high of $119.18 on 5 April to an all-time low of $0.00001675 on 13 May.
When UST depegged from the USD on 9 May, UST redemptions massively inflated the LUNA supply, driving the price down by 99%. The UST crash happened as the algorithms could not keep up, forcing the Luna Foundation Guard and its governance team to sell their bitcoin (BTC) reserves to save the stablecoin.
This resulted in the sharp decline in the price of LUNA. Numerous cryptocurrency exchanges, including Binance (BNB), delisted the Luna and UST pairings after the crash that sent shockwaves throughout cryptocurrency markets.
As a part of Kwon's revival plan, the Terra blockchain underwent a hard fork, and the old LUNA token was rebranded as Terra Classic (LUNC). Meanwhile, a new token was created, which took the name LUNA.
Who owns the most Terra Classic crypto?
According to CoinMarketCap data, as of 23 September, LUNC's supply was capped at 6.9 trillion LUNC tokens, with a circulating supply of 6.15 trillion coins. LUNC was trading at $0.0002707 and had a market cap of $1.66bn at the time of writing (23 September).
Moreover, the data suggested there were 11,782 active wallet addresses for LUNC, as of 23 September, up 14.27% from 10,310 on 24 June.
Who owns the most Terra Classic crypto? According to the data from the Luna Rich List, as of 23 September, TerraForm Labs was the biggest terra classic holder, with a balance of 432.71 million LUNC tokens.
The second-largest wallet held 67.48 million tokens, but its owner's identity was anonymous. It could be Do Kwon or another insider. But there is no evidence to say who it is.
With a balance of 29.23 million coins, the cryptocurrency exchange Binance was the third-largest wallet holder of terra classic tokens.
Coinone, a cryptocurrency exchange based in South Korea, was ranked 35th among the top 100 wallet holders, with 1.54 million tokens. Lastly, the Huobi exchange had 381,228 tokens.
Terra Classic crypto news and the road ahead
On 13 May, Terra Classic token fell to a record low of $0.000001675. As of 23 September, its price jumped to $0.000271. However, it still trades more than 99.99% below its all-time high price.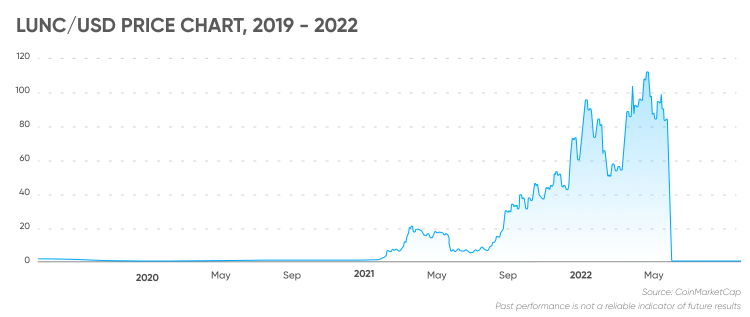 When investors lost money in UST and LUNA, Do Kwon was charged with violating Capital Markets Act with the South Korean police issuing a warrant. Currently (23 September), Do Kwon's present whereabouts are unclear. South Korean police are reportedly requesting Interpol to issue a "red notice" for him, according to the Financial Times.
On Saturday, the Singapore Police Force verified to the press that Kwon was no longer in the city-state. It was previously thought that Kwon was in Singapore.
Do Kwon posted in his defence on Twitter that he is not on the run, is cooperating fully with the police and has nothing to hide.
We are in the process of defending ourselves in multiple jurisdictions - we have held ourselves to an extremely high bar of integrity, and look forward to clarifying the truth over the next few months

— Do Kwon ???? (@stablekwon) September 17, 2022
He also mentioned: "You have no right to know my GPS locations unless we are friends, have arrangements to meet, or are participating in a GPS-based Web3 game."
The bottom line
While it's important to be aware of who owns the most LUNC, it shouldn't be used as a substitute for your own research. Remember, cryptocurrency markets are highly volatile.
Always conduct your own due diligence before trading, looking into the latest news, technical and fundamental analysis and a wide range of analyst commentary.
Remember, past performance does not guarantee future returns. And never trade money you cannot afford to lose.
FAQs
Who is Terra owned by?

According to the data from the Luna Rich List, as of 23 September, TerraForm Labs was the biggest terra classic holder, with a balance of 432.71 million Terra Classic tokens.
Who founded Terra crypto?

Terraform Labs, which developed Terra crypto, was founded in 2018 by Do Kwon and Daniel Shin in Seoul, South Korea. Terraform Labs released its first cryptocurrency token, LUNA, in July 2019.
Is Terra built on Ethereum?

No, Terra employs Cosmos SDK, a platform that enables developers to build unique blockchains and decentralised apps (dApps).