XRP price prediction: How will the court case affect the price of ripple?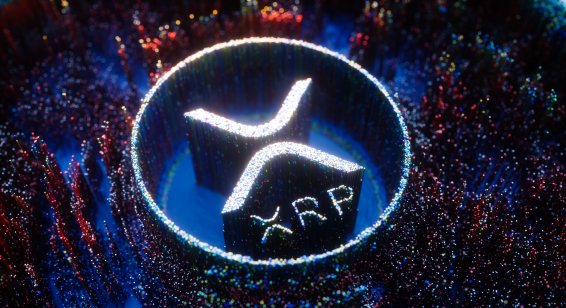 Ripple Labs' XRP (XRP) cryptocurrency is currently at the heart of a long-running court battle.
The United States Securities and Exchange Commission (SEC) has accused the crypto of being an unlicenced security and a court case between the two, which started in 2020, looks set to conclude at some point this year.
Rumours that Judge Analisa Torres of the United States District Court for the Southern District of New York would make a favourable ruling towards the crypto company sent the coin shooting up the price charts in late March, with it reaching a 2023 high of $0.5804 on 29 March and trading above $0.49 on 19 April. To put things in context, XRP was worth $0.3399 at the start of the year.
XRP live price chart
Let's look at the latest XRP news and price forecasts to help you form your own XRP crypto price prediction.
What is XRP?
Ripple Labs is a technology company that was designed to harness efficient payments and create blockchain solutions for financial institutions. It created the XRP ledger to achieve this. Technically, the ledger is not, strictly speaking, a blockchain, meaning that the XRP coin is something of an oddity in the world of cryptocurrency.
The ledger uses an efficient consensus mechanism, which paves the way for fast, low-cost transactions. Thousands of developers use the network for a variety of applications.
The XRP
website
says: "With the XRPL, these developers are building innovative projects and applications across blockchain use cases, including tokenisation of assets, online gaming, asset custody, NFTs and DeFi."
The XRP cryptocurrency
XRP created its own cryptocurrency in 2012 to facilitate its payment solutions. The company boasts a settlement time of three to five seconds for XRP users.
Its website said: "It was built to be a better bitcoin – faster, cheaper and greener than any other digital asset."
XRP was specifically designed with real-world uses in mind, and enables affordable cross-border payments and microtransactions for XRP's clients.
XRP price history
Let's now take a look at some of XRP's recent price history. While past performance should never be taken as an indicator of future results, knowing what the coin has done in the past can help give us some much-needed context when it comes to either making or interpreting a ripple price prediction.
As seen on the XRP chart, the price started 2022 at $0.8313 and then dropped to a low of $0.5587 on 24 January 2022 as cryptocurrencies sold off.
XRP moved up to $0.91 on 8 February but was unable to hold on to its gains, retreating to $0.63 on 24 February 2022 as financial markets fell sharply following Russia's invasion of Ukraine.
The XRP price moved up to $0.9081 on 28 March, but has been unable to sustain that level, dropping to $0.56 on 8 May. The price dropped to $0.3852 on 12 May 2022 as crypto markets plunged following the collapse of the Terra cryptocurrency tokens UST and LUNA.
XRP remained volatile in July, spiking and then falling back three times. XRP reached the $0.40 level on 30 July for the first time since 10 June, but was unable to hold there and slipped back to around $0.37 in the first week of August, which was still up from about $0.31 in early July.
Ripple Labs said in July that Jed McCaleb, the XRP co-founder who left in 2013 to launch the Stellar cryptocurrency, sold the last of his nine billion XRP coins. McCaleb was one of the largest individual holders of XRP – the fact he will no longer be releasing XRP into the market could remove some downward pressure.
Despite the news, the crypto failed to climb above $0.40 that month.
However, it started rallying in September and climbed to a 90-day high of $0.55. It was unable to sustain that level and, with the collapse of the FTX (FTT) exchange in November damaging the crypto market, things dropped back down and XRP fell 33% by the end of 2022 to $0.3388.
The new year saw things recover for both the crypto sector and XRP, with it breaking back past $0.40 in the middle of January. While there were ups and downs – the collapse of the Silvergate bank saw it fall to $0.3599 on 10 March – its overall direction was upward, with it peaking at $0.5804 on 29 March and trading at around $0.49 on 19 April 2023. At that time, there were 51,750,810,378 XRP in circulation out of a total supply of 99,988,998,998. This gave the coin a market cap of around $25.4bn, making it the sixth largest crypto by that metric.
SEC case ruling expected soon
The SEC filed a case against Ripple Labs' CEO Brad Garlinghouse and the company's co-founder Chris Larsen in December 2020, alleging that XRP raised $1.3bn as an unauthorised security.
While the SEC claimed that XRP coin is a security, XRP argued that it does not pass the so-called Howey Test, which determines whether an asset is a security.
However, both parties filed motions for a summary judgement, which were published on 17 September. This saw the value of XRP surge, since the court case that has plagued XRP for almost two years could soon come to an end.
The cryptocurrency was especially bullish on 22 September, after Garlinghouse was interviewed on Fox Business. He expected a ruling from the judge and said it was unlikely the case would go to trial.
Garlinghouse also criticised the SEC. He said it had "lost its way" and was "cuckoo for cocoa puffs".
In recent news about the case, XRP has officially received the so-called 'Hinman documents'.
Judge Torres ordered the SEC to hand over the documents by William Hinman, the former director of the SEC's corporate finance division. These documents refer to a speech by Hinman at the Yahoo Finance All Markets Summit in 2018, in which he made the case that ether (ETH) was not a security.
This could support XRP's argument that, just like ether, the coin is not a security.
More positive news was recieved by XRP as 16 cryptocurrency companies came out in support for the blockchain company and filed amicus curiae briefs to the court. Among the 16 companies were the cryptocurrency exchange Coinbase, the advocacy group Blockchain Association and the Chamber of Digital Commerce.
The final motion for a summary judgement against the SEC was filed by XRP on 2 December 2022. In a redacted motion, XRP claimed that the SEC has failed to prove its accusations against the company. In the conclusion, XRP declared that "the court should grant Defendant's Motion and should deny the SEC's Motion."
On 10 December, Cardano founder Charles Hoskinson said he'd heard rumours that the XRP case would be settled by 15 December, however, the case would end up continuing and as of 19 April 2023, a ruling is expected soon.
Ripple price prediction round-up
With that out of the way, let's take a look at some of the ripple price predictions that were being made as of 19 April 2023. Keep in mind that price forecasts very often end up being wrong, and that many long-term crypto price predictions are made using an algorithm, which means that they can change at a moment's notice.
First, Gov Capital had a rather mixed short-term ripple price prediction for 2023. The site said that it thought the price of XRP could reach $0.547 by 1 May before dropping to $0.316 by the end of the year.
Next, the XRP price prediction from Wallet Investor suggested bad news for XRP's holders, with the crypto predicted to collapse to a mere $0.24 by the middle of April 2024.
The ripple crypto price prediction from DigitalCoinPrice anticipated growth, with it potentially averaging $0.96 in 2023 and $1.23 in 2024. The site made a ripple price prediction for 2025 that suggested it could reach around $1.67, before potentially hitting $5.02 in 2030.
PricePrediction offered one of the most bullish forecasts in its ripple price prediction for 2030, estimating it could be worth $8.61 that year, before breaking past the $10 barrier to trade at a potential $13.14 in 2031.
When considering an XRP coin price prediction, it's important to bear in mind that cryptocurrency markets remain extremely volatile, making it difficult to accurately predict what a coin's price will be in a few hours, and even harder to give long-term estimates. As such, analysts and algorithm-based forecasters can and do get their predictions wrong.
If you are considering trading XRP, we recommend that you always do your own research. Look at the latest market trends, news, and technical and fundamental analysis before making any investment or trading decisions. Keep in mind that past performance is no guarantee of future returns, and never trade with money that you cannot afford to lose.
FAQs
Is ripple a good investment?

It is hard to say. A lot will depend on what the result of the ongoing court case is, and when the ruling will be delivered. Remember, you should always carry out your own thorough research before making an investment. Even high market cap cryptocurrencies can be affected by bear markets. So investors should be prepared to make losses and never purchase more than they can afford to lose.
Will ripple go up or down?

No one can really tell right now. While sites like DigitalCoinPrice are optimistic, the likes of Wallet Investor take a far more bearish view. Keep in mind that price predictions are very often wrong, and that prices can, and do, go down as well as up.

In volatile cryptocurrency markets, it is important to do your own research on a coin or token to determine if it is a good fit for your investment portfolio. Whether XRP is a suitable investment for you depends on your risk tolerance and how much you intend to invest, among other factors. Keep in mind that past performance is no guarantee of future returns. And never invest money that you cannot afford to lose.
Should I invest in XRP?

Before you invest in ripple, you will need to do your own research, not only on XRP but on other crypto coins and tokens.

Ultimately, though, this is a question that you will have to answer for yourself. Before you do so, however, you will need to conduct your own research and never invest more money than you can afford to lose because prices can go down as well as up.