Inflation and a weak peso turns Argentines to crypto

Argentina is showing strong demand for cryptocurrency despite apparent federal efforts to limit its use.
In May, Argentina's central bank (BCRA) prohibited banks from offering cryptocurrency services that are not regulated by it. The move came shortly after one bank, Banco Galicia, launched a service trading BTC, ETH, USDC, and XRP.
Banco Galicia was the first lender in the country to offer digital asset trading services.
What is your sentiment on BTC/USD?
Vote to see Traders sentiment!
BTC

to USD
Unstoppable avalanche
Reuters reported on Monday that many Argentines living in Buenos Aires and elsewhere are investing in crypto as a hedge against inflation, which is hovering around 60%. The wire service noted that many people actively trade bitcoin (BTC) and other digital coins at a downtown Buenos Aires cafe known as the Cryptstation.
Miguel Salazar, a software developer with cryptocurrency and blockchain technology developer Conflux Network, told Capital.com that the BCRA's move appears to be an attempt to appease the International Monetary Fund (IMF), which frowns on the use of cryptocurrencies, after it loaned Argentina $45bn (£35.78bn).
Other observers have also cited the IMF financing as a cause of the BCRA's decision.
But Salazar views Argentina as one of the key drivers, along with Mexico and Brazil, of cryptocurrency adoption in Latin America.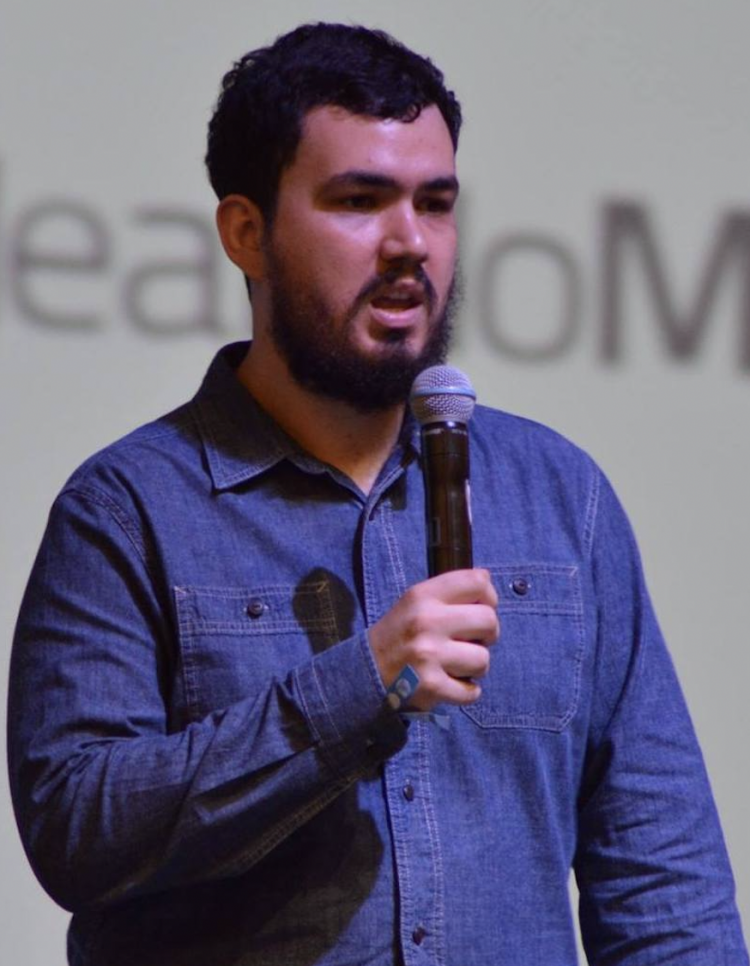 Miguel Salazar, Software Developer, Conflux Network (Photo courtesy of Miguel Salazar)
Big on crypto
The software developer says that Argentina has many crypto unicorns.
"They are very big on crypto adoption because of economic reasons," said Salazar.
This month Argentina defaulted on a soverign bond have only returned to the global capital markets in 2016 following its 2002 default on $82bn of state-backed debt.
Ether

(ETH) to USD
Peso conversions limited
Local crypto platforms like Lemon Cash and Buenbit have seen their user bases balloon during the past year.
An April 2022 Americas Market Intelligence report called The Cryptocurrency Revolution in Latin American Payments shows crypto penetration in Argentina was at 12% – about double the level in Mexico and Brazil. This crypto penetration compares to Argentina's 29% credit card adoption, "indicating impressive crypto uptake in that country," states the report.
A large number of Argentines (19%) also have a strong interest in receiving crypto remittances.
Compelling value proposition
Although digital coins like bitcoin and ether (ETH) are highly volatile, the value proposition of "even the most unstable cryptocurrencies is compelling" as inflation erodes the value of Argentina's peso.
"Even in more stable (Latin American currency) markets, certain classes of cryptocurrency, such as US dollar-denominated stablecoins, have the potential to capture considerable demand from consumers and enterprises alike," states the Americas Market Intelligence report.
Argentina ranked 10th in the Chainalysis 2021 Global Crypto Adoption Index. Venezuela, in seventh place, was the only other Latin American country with a better rating.