$12 billion Nikola IPO and the future of the 'Tesla of Trucking'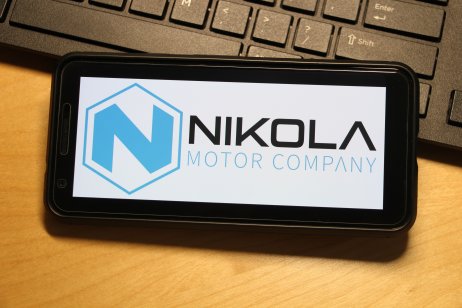 The rebound in the stock market has opened the door for companies to go public, as investors are hungry for promising businesses. Nikola Corporation (NKLA) has gained a lot of attention recently, as investors are betting big that Tesla (TSLA) will not be the only successful electric vehicle company of the future.
Shares of the green truck company, which produces battery-electric and hydrogen-electric trucks, experience huge volatility this week, with the NKLA share price more than doubled since it went public.
Nikola's stock started trading through a reverse merger with special-purpose acquisition company VectorIQ Holdings on June 4, 2020. Nikola's gains in the first days of trading show that many investors are bullish about the company's performance.
Still there are those who consider the Nikola stock controversial, labeling it as a purely speculative play, as the company said it will not generate any revenue until 2021.
However, by mid-June the company received its first legitimate Wall Street endorsement as Cowen initiated coverage of the electric-trucks maker and has given it an 'outperform' rating and a price target of $79.
As of the moment of writing, the NKLA stock is traded at $65.07, which is 30 per cent lower from its recent high of 93.99.
Nikola Motor Company: 5 key facts to know about the rising electric vehicle stock
Until recently, the electric vehicle market was dominated by the notorious Tesla, which stock always keeps high in the list of most-traded markets. But the iconic car company, named after Nikola Tesla, will have to share the road with Nikola Motor – a US-based zero-emissions hybrid truck manufacturer.
So, what do we know about Nikola?
The newly listed NASDAQ company is doing the same to the commercial and passenger truck market what Tesla (TSLA) has done with cars, using electric and fuel-cell technology. The company produces battery-electric and hydrogen-electric vehicles, electric vehicle drivetrains, energy storage systems and hydrogen fueling station infrastructure.
Nikola Motor Company stock ticker is NKLA. It went public on the NASDAQ on June 4, 2020. Nikola, named for Nikola Tesla, was founded in 2015 and is based in Phoenix. Trevor Milton is the company's founder and executive chairman.
Recent IPO is not the only thing, which dragged investors' attention. The company's new Badger pickup truck, with an estimated range of 600 miles, drives traders attention contributing to the stock movement.
Nikola said that its pre-orders represent more than $10 billion in revenue. By 2027 the company is forecasting production of 30,000 fuel cell electric vehicle trucks.
Nikola IPO: how did it go for the green truck company?
As investors are rushing to greener fuel alternative names, Nikola IPO came in just in time. The company's $12 billion NASDAQ debut feels like a strong argument that the elemental fuel can finally conquer the transportation market.
The reverse merger with VectorIQ Holdings provided Nikola with more than $700 million in new cash, including investments from Fidelity Management & Research Company and Jeff Ubben's ValueAct Spring Fund.
With the help of proceeds from the merger, Nikola aims to accelerate its range of innovative hydrogen fuel-cell electric and battery-electric vehicles, intending to push towards global zero-emissions.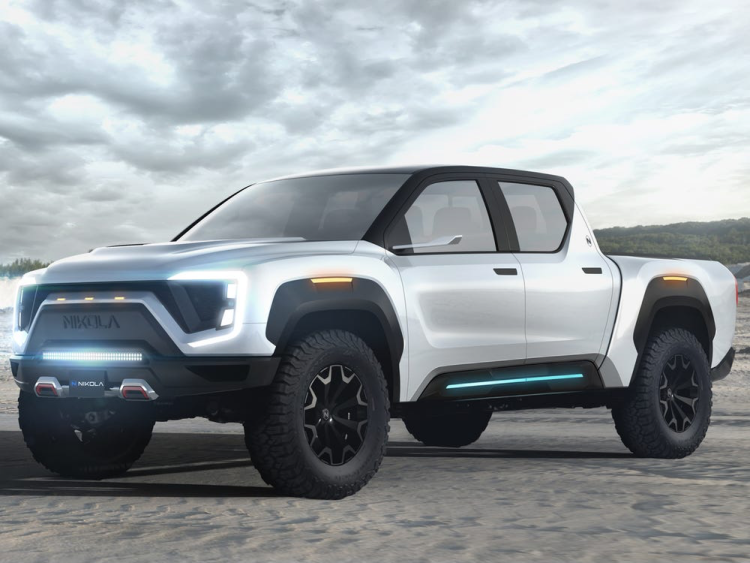 Fuel cell technology, used by Nikola Corporation, combines a tank-stored hydrogen with oxygen from the air to produce electricity with water-vapor as the by-product. Although it has been known for years, the technology has yet to become mainstream.
Despite the fact that the company was created in 2015 and it doesn't expect to generate profit until 2021, a warm welcome from investors during early days of the NKLA trading signals that the market is optimistic about the future of clean energy transportation and alternative fuel companies.
Looking forward to the "vehicles of the future" investors give credit to other alternative market players. Despite the fact that Tesla has yet to turn its annual profit, its shares soared 127 per cent this year. Hydrogen cell makers Bloom Energy and Plug Power also enjoy their stocks surging.
What is your sentiment on TSLA?
Vote to see Traders sentiment!
Nikola IPO details: the NKLA stock price analysis
Nikola Motor Company IPO happened on June 4 with the NKLA stock opened at $37.55. Since then the Nikola stock has been on a wild rally, skyrocketing more than twice during the first week of trading.
Meteoric gains were driven by Trevor Milton's tweets setting the exact date of reservation for the company's Badger truck, which he describes as "the most bad ass zero emission truck" on June 29, 2020.
Investors are curious to see whether Nikola's truck could make up a viable competition for the most anticipated electric pickup of 2021 – Tesla's Cybertruck.
The Nikola Motor Company stock price grew another 9 per cent on June 10, becoming even more valuable than Fiat Chrysler and Ford. The stock price climbed as high as $93.99. Trevor Milton, who turned into a multimillionaire in the blink of an eye, tweeted: "I've wanted to say this my whole adult life; NKLA is now worth more than Ford and FCA. Nipping on the heels of GM. It may go up or down and that's life but I'll do my part to be the most accessible and direct executive on Twitter. Others will follow."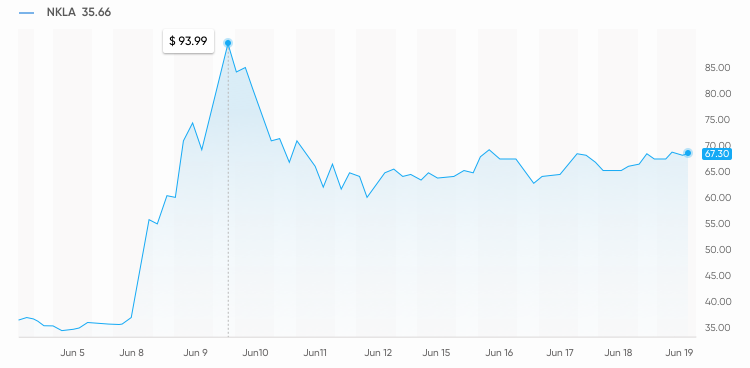 Investing in Nikola: 'more than a trucking company'
Looking forward to Nikola post-IPO performance investors are wondering, whether the green transportation startup stock can continue moving higher in the coming months, or it is better to get ready for a potential pullback. Time will tell if Nikola Motor Company stock price manages to maintain its upward trajectory.
According to the recent Cowen report, Nikola stock got an outperform rating and a positive commentary: "We believe that Nikola is well-positioned to address the growing need for low emissions and zero-emission vehicles in the Class 8 trucking market. The company's focus on battery and hydrogen technology and use of strategic partners particularly for vehicle manufacturing should allow for a fairly smooth production ramp, in our view."
Read more: Royalty Pharma IPO: is the stock worth the hype?