NEXO price prediction: What is next for NEXO?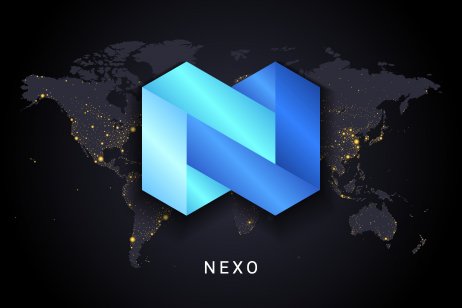 It aims to allow users to earn interest on their crypto investments, but what is NEXO?
Let's take a look and see what we can find out, and examine some of the Nexo price predictions that were being made as of 8 December 2022, too.
Nexo explained
Nexo is the world's largest lending company in the decentralised finance (DeFi) sector, according to its website.
The company issues cryptocurrency-backed loans that enable users to deposit their tokens as collateral to receive cash or stablecoins. The platform also rewards users for holding various cryptocurrencies, and pays higher interest rates for fixed-term periods.
It offers a wallet where users can buy, sell, borrow and earn interest on their cryptocurrencies. To start earning interest, users have to transfer cryptocurrencies to their Nexo wallet or purchase crypto from Nexo's exchange. Users can choose to receive their yields in the same currency as their deposit currency or in NEXO tokens.
The system pays interest on idle cryptocurrencies in a similar way to banks paying clients interest on their savings. The main difference lies in the rate of interest and the value of the assets received in interest, which can be any cryptocurrency, including the NEXO token.
According to Nexo, the standard interest rate is 4% for crypto assets and 8% for stablecoins. To receive higher interest rates of up to 12%, users have to hold NEXO tokens worth at least 10% of the total asset value in their Nexo account.
Users can also receive up to 2% extra interest if they opt to receive it in NEXO. Interest yields also depend on the fixed term of investment, be it one or three months. The user receives a single payout at the end of the term and the rate of interest is higher the longer the term.
"With most of our clients – at 72% – claiming they are planning to HODL their digital assets for three or more years in a recent survey, there is increasing evidence that the crypto space is evolving towards a more mature, long-term-focused industry," Nexo said.
NEXO is the native interest-bearing token of the Nexo platform. NEXO token holders can get interest discounts on their credit lines, bonus yields on their interest yields on opting to receive payouts in NEXO tokens, and free crypto withdrawals.
People who hold NEXO can also receive dividends from Nexo's profits.
"70% from the company's net profit will be reinvested back into the company to fund more instant Crypto Credit Lines, and a fixed 30% from the net profit is paid out as dividend to the eligible NEXO token holders in the given dividend period."
It is worth noting that NEXO is based on the Ethereum (ETH) blockchain, which means that it is a token, rather than a coin. You might see references to such things as a NEXO coin price prediction, but these, technically speaking, are inaccurate.
The company, which launched in 2018, says dividend profit-sharing will be split into two parts: A base dividend and a loyalty dividend. Nexo added that it is "committed to introducing more frequent dividend payments" compared with corporate dividends, which are typically distributed on an annual basis.
The platform launched a multichain bridge at the end of March 2022, allowing users to transfer stablecoins and Polygon (MATIC) tokens without having to pay bridge fees. On 12 April, Nexo extended the bridge to incorporate transfers of Ether (ETH) and ERC-20 LINK, Aave (AAVE) and SushiSwap (SUSHI) tokens.
In April, Nexo launched a cryptocurrency-backed Mastercard, which offers access to a MATIC-backed credit line. On 29 April 2022, the NEXO token was listed on the Binance crypto exchange.
"Having NEXO listed on the world's largest exchange shortly after pioneering the first crypto-backed card with Mastercard's endorsement is an attestation to the growth, stability and potential of our products and token," Nexo stated.
NEXO price history
Let's now take a look at the NEXO price history. Past performance should never be taken as an indicator of future results, but knowing what the token has done in the past can help give us some much-needed context when it comes to either interpreting a NEXO price prediction or making one of our own.
NEXO price history (Credit - CoinMarketCap)

The NEXO price has dropped over the past year, in line with the overall trend on cryptocurrency markets, which hit fresh highs in May 2021 but have been under mostly downward pressure so far in 2022.
The price chart shows that NEXO traded at an all-time high of $4.05 on 12 May 2021, then dropped to $1.06 in June. The price moved back towards the $2 level over the summer and climbed to a new high of $4.63 in mid-November 2021 as cryptocurrency prices rallied.
The NEXO token price retreated to $2.39 at the start of 2022 and was unable to hold a move up to $2.70 on 4 January 2022, dropping to $1.57 towards the end of the month. The price moved up to $2.33 on 10 February but sold off later in the month as financial markets reacted to Russia's invasion of Ukraine, sliding to $1.60 on 24 February 2022.
NEXO traded up to $2.58 on 2 April 2022 and retreated to $2.06 on 26 April, before spiking to a high of $3.40 on 29 April with the Binance listing. But the price fell below $2 on 8 May to $1.81.
After that, the depegging of the UST stablecoin and the collapse of the associated LUNA cryptocurrency meant that NEXO dropped to $0.9778 on 12 May. Although there was a recovery after that, the cancellation of withdrawals on the Celsius (CEL) crypto lending platform drove the market down and NEXO fell to a low of $0.5595 on 18 June 2022.
There was then a small recovery and, following the announcement that Nexo had allocated an additional $50m to its token buyback initiative, the token reached a high of $1.15 on 31 August. But that price couldn't last, and things went downhill again the following month. Not even the news that Nexo had bought a stake in Summit National Bank could stop the token trading at $$0.7894 on 13 October, but a resurgence saw it reach $1.06 on 5 November. After that, though the collapse of the FTX (FTT) exchange saw it drop to $0.641 on 14 November. The news, on 5 December, that Nexo was to wind its US operations down meant that, on 8 December 2022, NEXO was worth about $0.6775.
At that time, there were a little over 560 million NEXO in circulation, out of a total supply of one billion. This gave the token a market cap of about $379m, making it the 81st largest crypto by that metric.
NEXO price prediction round-up
With that all said and done, let's take a look at some of the NEXO price predictions that were being made as of 8 December 2022.
It is important to remember that price forecasts, especially for something as potentially volatile as cryptocurrency, often turn out to be wrong. Also, many long-term crypto price predictions are made using an algorithm, which can change at a moment's notice.
CoinCodex made a short-term NEXO crypto price prediction that said the token could fall to around $0.5285 by 13 December and then drop to $0.4716 by 7 January. The site said that technical indicators were bearish, with 18 suggesting the price would drop and 10 sending bullish signals.
Next, WalletInvestor had a bearish NEXO price prediction for 2023, indicating that the token's price could drop substantially to $0.0852 by December next year.
Meanwhile, DigitalCoinPrice made a NEXO price prediction that anticipated an upward price journey for the coin. Based on historical data, the NEXO price could, the site said, average $0.81 by the end of 2022 and $1.62 by the end of 2023, rising to an average of $2.91 in 2025. The site made a NEXO price prediction for 2030 of $9.46.
Finally, Gov Capital's NEXO price forecast suggested the token start 2023 at $0.773 before rising to a fraction of a cent under $2.97 by the end of the year. The site then made a NEXO price prediction for 2025 that indicated it could start the year at a shade below $5.82, before closing the year at $8.91. In five years' time, according to the site's prediction, NEXO could trade at around $16.46.
When considering a NEXO token price prediction, it's important to keep in mind that cryptocurrency markets remain extremely volatile, making it difficult to accurately predict what a coin or token's price will be in a few hours, and even harder to give long-term estimates. As such, analysts and algorithm-based forecasters can and do get their predictions wrong.
If you are considering investing in cryptocurrency tokens, we recommend that you always do your own research. Look at the latest market trends, news, technical and fundamental analysis, and expert opinion before making any investment decision. Keep in mind that past performance is no guarantee of future returns, and never trade with money that you cannot afford to lose.
FAQs
Is NEXO a good investment?

It is hard to say. A lot will depend on how the market as a whole behaves in future.

Remember, you should always carry out your own thorough research before making an investment. Even high-market-cap cryptocurrencies have proved vulnerable to the current bear markets, so investors should be prepared to make losses and never purchase more than they can afford to lose.
Will NEXO go up or down?

It is difficult to tell. While the likes of DigitalCoinPrice are upbeat in their forecasts, sites such as WalletInvestor are far more bearish. It is important to remember that price predictions often end up being wrong, and that prices can go down as well as up.

In volatile cryptocurrency markets, it is important to do your own research on a coin or token to determine if it is a good fit for your investment portfolio. Whether NEXO is a suitable investment for you depends on your risk tolerance and how much you intend to invest, among other factors. Keep in mind that past performance is no guarantee of future returns, and never invest money that you cannot afford to lose.
Should I invest in NEXO?

This is a question that you will have to answer for yourself. Before you do so, however, you will need to conduct your own research. Never invest more money than you can afford to lose, because prices can go down as well as up.