Monero price prediction: Will XMR go up?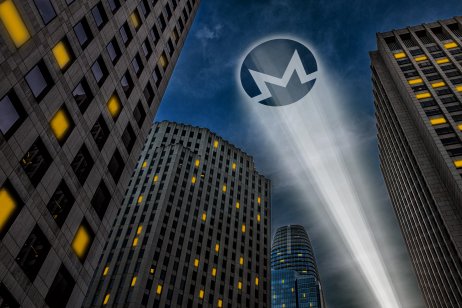 It helps power a blockchain network that values privacy above everything else, but what is monero (XMR)?
Let's see what we can find out, and also take a look at some of the monero price predictions that were being made as of 6 January 2023. With a recent upgrade improving both transaction times and network security, can XMR maintain its recent gains?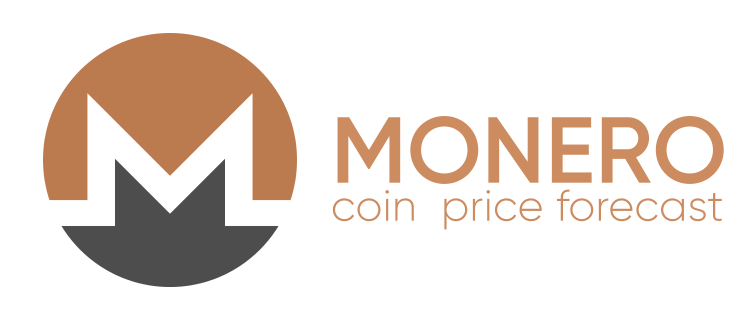 Monero explained
Launched in 2014, Monero is a privacy-focused cryptocurrency payment network that aims to improve on Bitcoin's "untraceability" and "unlinkability" deficiencies.
Monero uses the proof-of-work (PoW) consensus algorithm and is based on the CryptoNote protocol published by Nicolas van Saberhagen in October 2013. The network is a hard fork of private cryptocurrency network Bytecoin.
Saberhagen's whitepaper outlined the use of "one-time ring signatures", which are designed to ensure that transactions remain untraceable. The paper also proposed an "egalitarian proof-of-work" consensus mechanism that prevents miners with specialised hardware from gaining significant power.
"It's a genuinely different way of transferring wealth cryptographically via blockchain-by-proof-of-work, compared to Bitcoin. It cannot be directly said to be a Bitcoin 2.0, but more like a completely different protocol that establishes and obtains different objectives," said cryptography researcher Surae Noether in a review of the CryptoNote whitepaper.
Since its launch, Monero has implemented several updates to its original thesis. In 2017, Ring Confidential Transactions (Ring CT) were introduced, which hid transaction amounts on Monero. Stealth Addresses is another key technology that allows senders to create random one-time addresses for every transaction, so that payments cannot be linked to the sender's and/or recipient's addresses.
Over the years, privacy networks like Monero have been targeted for facilitating money laundering and financing terrorists. Monero's XMR remains unlisted on many centralised cryptocurrency exchanges. Most notably, the privacy-centric token is not supported on Coinbase (COIN), the largest crypto exchange in the US by trading volume.
However, Monero's focus on privacy means that the network continues to draw users despite regulatory challenges.
XMR is the native token of the Monero network. It is a cryptocurrency that aims to facilitate anonymous and untraceable payments.
XMR payments are supported by privacy-protecting technologies that hide transaction amounts and use one-time payment addresses for each transaction.
Monero price history
Let's now cast our eyes over XMR price history. While past performance should never be taken as an indicator of future results, knowing what the coin has done in the time it has been trading can help give us some much needed context when it comes to either making or interpreting a monero price prediction.
XMR enjoyed its first major rally in 2017, at a time when bitcoin (BTC) hit its then record-high of about $20,000. XMR posted about 23-times returns in 2017 as prices soared from below $14 at the start of the year to close around $350, CoinMarketCap data showed.
What followed was a bearish run in 2018 and 2019 as XMR posted yearly losses in both years. The privacy-focused token then rallied alongside the broader cryptocurrency market in the first half of 2021, with XMR hitting an all-time high of $517.62 on 7 May 2021 before it moved down to close the year at $228.82.
In 2022, the cryptocurrency market fell apart, with a series of crashes, and XMR was not immune from making a loss over the course of the year. The coin performed reasonably well initially, reaching a peak of $288.82 on 22 April, but then things went downhill and, on 19 June 2022 it fell to a low of $97.23, its lowest price since September 2020.
It was able to recover from that, boosted by August's announcement of a hard fork, sending it to a high of $174.11 on 16 August. It then hovered around the $150 mark for the next three months or so, before November's collapse of the FTX (FTT) exchange saw it fall to $116.10 on 9 November 2022.
The coin then recovered to close the year at $147.28, representing a loss of a little over 35%. While this might sound bad, crypto as a whole lost more than 60% of its value in 2022, meaning XMR had outperformed the market.
The recovery continued into the New Year and, on 6 January 2023, it was worth about $154. With 18,223,418 XMR in circulation, representing the total supply, it had a market cap of a little over $2.8bn, making it the 23rd-largest crypto by that metric.
Monero price prediction round-up
With that all said and done, let's take a look at some of the monero price predictions that were being made on 6 January 2023. It is important to remember that price forecasts, especially for something as potentially volatile as cryptocurrency, often turn out to be wrong. You should also remember that many long-term crypto price predictions are made using an algorithm, which means they can change at any time.
CoinCodex had a short-term monero price prediction for 2023 which said it could reach $160.06 by 11 January and $209.54 by 6 February. The site's technical analysis was neutral, with 21 indicators sending bullish signals and 11 making bearish ones.
DigitalCoinPrice made a monero coin price prediction which said it could trade at $326.14 in 2023. Its monero price prediction for 2025 and 2030 suggested that XMR could trade at an average price of $519.86 and $1,601.61, respectively.
The XMR price prediction from Wallet Investor was optimistic, saying the coin could hit $180.92 by early January 2024 and a little under $303.34 in five years' time.
According to PricePrediction's monero crypto price prediction, the coin could hit an average price of $217.83 in 2023 and grow to $468.79 by 2025. Its monero price prediction for 2030 came in at a potential $3,155.47.
When considering an XMR coin price prediction, it's important to keep in mind that cryptocurrency markets remain extremely volatile, making it difficult to accurately predict what a coin or token's price will be in a few hours, and even harder to give long-term estimates. As such, analysts and algorithm-based forecasters can and do get their predictions wrong.

If you are considering investing in cryptocurrency coins and tokens, we recommend that you always do your own research. Look at the latest market trends, news, technical and fundamental analysis, and expert opinion before making any investment decision.
Keep in mind that past performance is no guarantee of future returns, and never trade with money that you cannot afford to lose.
FAQs
Is monero a good investment?

It is hard to say. While the crypto has outperformed the market over the last year or so, it has still dropped in value. A lot will depend on how much the people behind the blockchain can keep on top of things, and how well the market performs as a whole.

Remember, you should always carry out your own thorough research before making an investment. Even high-market-cap cryptocurrencies can be affected by bear markets, so investors should be prepared to make losses and never purchase more than they can afford to lose.
Will monero go up or down?

No one knows for sure whether monero will go up or down, as cryptocurrencies are inherently volatile assets. Remember that price predictions often turn out to be wrong, and that prices can and do go down as well as up.

In volatile cryptocurrency markets, it is important to do your own research on a coin or token to determine if it is a good fit for your investment portfolio. Whether XMR is a suitable investment for you depends on your risk tolerance and how much you intend to invest, among other factors.

Keep in mind that past performance is no guarantee of future returns, and never invest any money that you cannot afford to lose.
Should I invest in monero?

This is a question that you will have to answer for yourself. Before you invest in monero, you will need to carry out your own research, not only on XMR but on other crypto coins and tokens.

Never invest more money than you can afford to lose, because prices can go down as well as up.