How to trade CFDs on Forex?
Subscribe to Weekly Highlights
The major market events for the week ahead right in your inbox.
Subscribe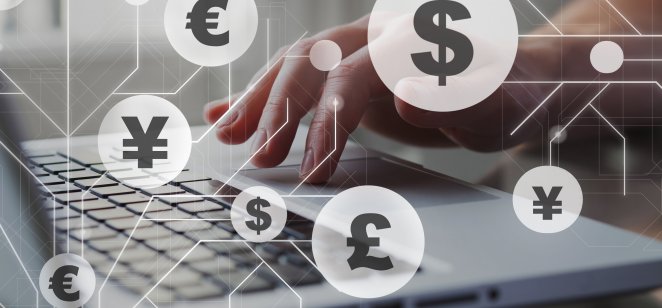 Content
Ways to trade forex
Investors have several options when deciding how to trade forex. They can invest directly by trading in the spot market where you buy the underlying currency itself at an agreed price in exchange for another currency. Alternatively, investors can trade derivative instruments within forex markets, like futures contracts or contracts for difference (CFD). Futures and CFDs have many functional similarities, however with CFDs, you have the added tax advantage of not being charged stamp duty.
How to trade CFDs on Forex
A contract for difference (CFD) is a popular type of derivative that allows you to trade on margin, providing you with greater exposure to the forex market. Instead of purchasing currency on the spot market, you buy or sell units of a given financial instrument depending on whether you think the underlying price will rise or fall. Trading forex CFDs comes with many advantages (e.g. not having to deposit the full value of a trade). Before someone trades FX CFDs, they must consider what factors move forex rates. CFD trading can magnify your wins as well as your losses.

Factors that influence forex rates
Differentials in inflation
There is a tendency for a rising currency value to be inversely correlated with the domestic inflation rate. Countries with consistently low inflation rates tend to display rising currency values because the purchasing power increases relative to other currencies, whereas countries with higher inflation typically see depreciation in their currency when compared to the currencies of their trading partners.
Differentials in interest rates
Higher interest rates present an opportunity for lenders in an economy to have a higher return relative to other countries. It is for this reason that higher interest rates attract foreign capital and this can cause the exchange rate to appreciate. Conversely, falling interest rates tend to decrease exchange rates. However, due to the fact that higher interest rates are used to combat inflation, the effects of foreign capital are mitigated if inflation in the country is substantially higher than that of others.
The current account is the balance of trade between a country and the countries with which it trades. It reflects all payments between countries for goods, services and investment incomes. A current account deficit suggests that the country is spending more on foreign trade than it is earning. This means that the country is spending more foreign currency than it receives through export sales, and is consequently supplying more of its own currency than the foreign demand. The excess demand for foreign currency lowers the country's exchange rate. It is worth noting that, sometimes, a current account deficit is merely a sign of a rapidly growing economy, and so in this case the effects of depreciation would be mitigated.
Political stability and economic performance
Foreign investment is drawn towards stable countries with strong economic performance and political stability, drawing foreign capital out of other countries. Conversely, poor economic performance and political turmoil will lead to a depreciating exchange rate due to a loss of foreign investment.
| | |
| --- | --- |
| Long position overnight fee | -0.0500% |
| Short position overnight fee | 0.0140% |
| Overnight fee time | 22:00 (UTC) |
| Spread | 60.00 |
| | |
| --- | --- |
| Long position overnight fee | -0.0024% |
| Short position overnight fee | -0.0116% |
| Overnight fee time | 22:00 (UTC) |
| Spread | 0.03 |
| | |
| --- | --- |
| Long position overnight fee | -0.0500% |
| Short position overnight fee | 0.0140% |
| Overnight fee time | 22:00 (UTC) |
| Spread | 0.00365 |
| | |
| --- | --- |
| Long position overnight fee | -0.0166% |
| Short position overnight fee | 0.0060% |
| Overnight fee time | 22:00 (UTC) |
| Spread | 3.3 |
Basic forex trading strategies
Once you understand what factors move forex rates, you can then start to spot trends in the price movements. Here are three basic strategies to begin forex trading:
Trading the trend. Capitalise on market momentum by opening a position the moment a trend forms, and holding onto it until there is an indication of a trend reversal.

Day trading. Respond to short-term opportunities triggered by developing news or emerging trends, and close the position by the end of the day.

Scalping. By placing frequent intraday trades on small price movements, you have the potential to make smaller profits more frequently, as opposed to waiting for a bigger and clearer trend.
Combining an understanding of what moves Forex rates with a basic trading strategy is a good way to start trading forex CFDs. You can trade Forex CFDs with a margin of up to 30:1 at Capital.com today.
CFDs are complex instruments and come with a high risk of losing money rapidly due to leverage. 81% of retail investor accounts lose money when trading CFDs with this provider. You should consider whether you understand how CFDs work and whether you can afford to take the high risk of losing your money.
Read more about Forex trading:
How to trade CFDs on Forex?