Green satoshi token price prediction: How will the STEPN token move?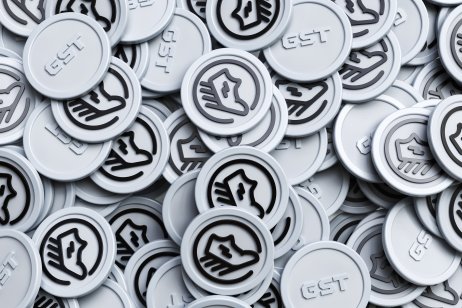 It helps power an application that is designed to get people moving, but what is green satoshi token (GST)? Let's take a look and see what we can find out and also examine some of the green satoshi token price predictions that were being made on 3 March 2023.
Green satoshi token explained
Green satoshi token (GST) is a native cryptocurrency of the STEPN app. According to the project's whitepaper, STEPN combines social media and gaming and is built "around an essential daily activity for most people – moving around".
When STEPN launched in December 2021, it was the first move-to-earn (M2E) non-fungible token (NFT) game based on the Solana (SOL) network. The game was created by Australian company Find Satoshi Lab.
In the game, users equip themselves with NFT Sneakers and can either jog, walk or run outdoors to earn GST tokens. Players can also choose whether they want to lease or sell their NFT Sneakers on the in-app Marketplace.
"With Game-Fi, STEPN aims to nudge millions toward a healthier lifestyle, combat climate change and connect the public to Web 3.0, all while simultaneously hinging on its Social-Fi aspect to build a long-lasting platform fostering user-generated Web 3.0 content," the platform's whitepaper said.
The application makes profit from small taxes on in-app activities such as NFT trading, Shoe-minting and Shoe-rental.
In addition, part of STEPN's profit goes to buy Carbon Removal Credits on the blockchain, to help combat climate change.
STEPN's dual token system
There are two individual cryptocurrencies powering the STEPN ecosystem.
GMT is the platform's governance token

GST is the platform's utility token.
The two tokens are used for different purposes within the platform. GST tokens can be used to level up or mint new NFT Sneakers or even cash out for profit, while GMT tokens can be used for customisation fees.
STEPN has a burn mechanism which means tokens are available in a limited supply. Both GMT and GST tokens are burned through a number of in-app activities.
It is important to point out here that, as both its name and its existence on the Solana blockchain indicate. You might see references to such things as a GST token price prediction, but these are woefully inaccurate.
In order to become part of the STEPN community, a person must first download the STEPN mobile app, register an account and open a wallet. Users deposit SOL tokens to the built-in STEPN wallet, with which they can buy NFT Sneakers.
Activity rewards are desigend to motivate users to use the app everyday.
In 2021, STEPN finished fourth out of over 500 projects at the Solana Ignition Hackathon.
Green satoshi token price history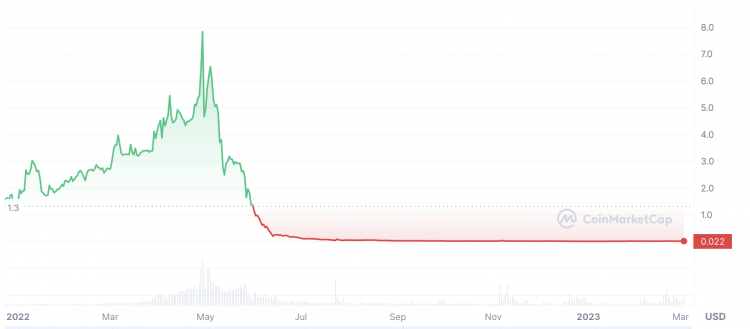 Let's take a look at the GST price history. While past performance should not be taken as an indicator of future results, knowing what the crypto has done in the past can help give us some much-needed context if we want to either make an green satoshi token or interpret on that is already out there.
With a launch price of $1.8451 on 22 December 2021, the token closed the year at $1.50 and but ended up recovering to $3.1216 on 6 January 2022.
Even though it managed to lose some momentum in the middle of the month, GST recovered to mount a steady climb to $2.9423 by 20 February.
Between 1 and 6 March, the GST token jumped by nearly 50%, reaching its then all-time high of $3.9838. A second jump followed in April, when the token first reached $4.7337 on 1 April 2022, surging to $5.4805 six days later.
After some downward action and fluctuation between $4 and $5, the token skyrocketed to $7.8233 – a 42.7% surge since its 7 April value and a 324% jump since its launch in December 2021. It continued climbing throughout that month and peaked at a new all-time high of $9.03 on 28 April 2022.
Following the massive surge, the token dipped on the following day and lost over 45% of its value as it fell back to the $4 level.
The GST token had been performing well up to the start of May, but the collapse of the UST stablecoin and its sister token LUNA, brought down a swathe of other cryptocurrencies and saw GST go on a long decline, with it reaching a low of $0.021 on 30 September. There was some recovery after this, with a high of $0.05347 on 5 November brought about by a collaboration between ASICS, Solana and STEPN but the collapse of the FTX (FTT) exchange in November saw prices drop across the board and GST closed the year at $0.01403, down by more than 99% over the course of the year. The bad news what not quite over, though, as it reached a fresh all-time low of $0.01385 on New Year's Day 2023.
So far, 2023 has been quietly encouraging for GST. The token reached a high of $0.03011 on 18 February and, by 3 March, it was trading at around $0.219. At that time, there were 695,975,055 GST in circulation out of a total supply of 705,975,055. This gave the token a market cap of about $15.2m, making it the 703rd largest crypto by that metric.
Green satoshi token price prediction round-up
With that all said and done, let's now take a look at some of the green satoshi token price predictions that were being made as of 3 March 2023.
It is important to keep in mind that price predictions, especially when it comes to something as potentially volatile as cryptocurrency, very often turn out to be wrong. We should also point out that long-term price predictions are often made using an algorithm, which means that they can change at a moment's notice.
First, CoinCodex had a somewhat gloomy short-term green satoshi token price prediction for 2023, suggesting it could slip to $0.02126 by 8 March and then continue to drop to $0.014314 by 2 April. The site's technical analysis was, perhaps not surprisingly, bearish, with 20 indicators making downbeat suggestions against just six making bullish ones.
Next, DigitalCoinPrice had a more optimistic GST crypto price prediction. The site said the token could hit an average price of $0.0411 this year, before arguing it could move to $0.0923 in 2025 and break through the 10 cent barrier to trade at $0.12 in 2028. The site's green satoshi token price prediction for 2030 suggested the token could average $0.22 before climbing to $0.42 in 2032.
Meanwhile, CryptoPredictions.com had a GST price prediction that saw the token recover to $0.063 by the end of 2023. The site's green satoshi token price prediction for 2025 saw it start the year at $0.085469, reach $0.08761 in March and close the year at $0.09587.
Finally, Wallet Investor had rather bad news for investors in its GST price prediction. The site said that, by 3 March 2024, the token could have lost much of its value and could trade at a mere $0.00238.
Note that price predictions can be wrong, and should not be used as a substitute for your own research. Always conduct your own due diligence, and never invest or trade money you cannot afford to lose.
When considering a GST token price prediction, it's important to keep in mind that cryptocurrency markets remain extremely volatile, making it difficult to accurately predict what a coin or token's price will be in a few hours, and even harder to give long-term estimates. As such, analysts and algorithm-based forecasters can and do get their predictions wrong.
If you are considering investing in cryptocurrency coins and tokens, we recommend that you always do your own research. Look at the latest market trends, news, technical and fundamental analysis, and expert opinion before making any investment decision. Keep in mind that past performance is no guarantee of future returns. And never trade with money that you cannot afford to lose.
FAQs
Is green satoshi token a good investment?

It is hard to say. The token had a disatrous 2022, losing more than 99% of its value, but it has mounted something of a recovery so far in 2023. A lot will depend on how the market behaves as a whole.

Remember, you should always carry out your own thorough research before making an investment. Even high market cap cryptocurrencies can be affected by bear markets. So investors should be prepared to make losses and never purchase more than they can afford to lose.
Will green satoshi token go up or down?

No one can really tell right now. While sites such as CryptoPredictions.com appear optimistic, the likes of CoinCodex seem far more gloomy. Remember that price predictions are more often wrong than they are right and that prices can, and do, go down as well as up.

In volatile cryptocurrency markets, it is important to do your own research on a coin or token to determine if it is a good fit for your investment portfolio. Whether GST is a suitable investment for you depends on your risk tolerance and how much you intend to invest, among other factors. Keep in mind that past performance is no guarantee of future returns. And never invest money that you cannot afford to lose.
Should I invest in green satoshi token?

Before you decide whether or not to invest in green satoshi token, you will need to do your own research, not only on GST but also on other crypto coins and tokens in the m2e space.

Ultimately, though, this is a question that you will have to answer for yourself. Before you do so, however, you will need to conduct your own research and never invest more money than you can afford to lose because prices can go down as well as up.