Ergo price prediction: What is ergo (ERG)?
Subscribe to Weekly Highlights
The major market events for the week ahead right in your inbox.
Subscribe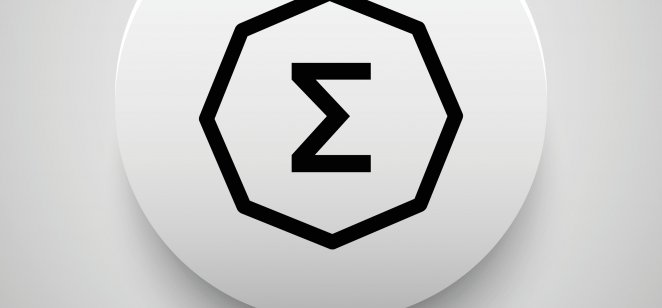 Content
Ergo is a blockchain that aims to be user-friendly and operable with smart contracts. Let's see what we can find out about Ergo (ERG), and also cast our eyes over some of the Ergo price predictions that were being made as of 15 September 2022.
Ergo explained
Ergo is a proof-of-work (PoW) smart contract platform known for its start, which had no pre-mine and no initial coin offering; its research-driven approach; and its relationship with the Cardano network.
Ergo has an experienced team behind it, with co-founders Alexander Chepurnoy, based in St Petersburg, and Dmitry Meshkov, based in Limassol, Cyprus, being alumni of the blockchain research company IOHK, the entity behind Cardano. According to Ergo's website, Chepurnoy was also the co-founder of leading blockchain oracle Chainlink, formerly known as smartcontract.com.

What makes Ergo different?
Despite the growing popularity of the proof-of-stake (PoS) consensus mechanism, with the cryptocurrency industry migrating towards it, Ergo is built on Bitcoin's PoW consensus and UTXO (unspent transaction output) accounting model.
Ergo said in its whitepaper that PoW was chosen for its widely studied protocols, high security guarantees and user friendliness.
"The idea of the Ergo platform is to implement ready-to-use ideas keeping the network truly decentralised. It may be called a 'blockchain 1.1' implementation – a major update to blockchain technology instead of revolutionary breaking changes," the company said.
Ergo has made tweaks to the legacy PoW consensus to utilise a self-developed unique PoW consensus protocol called Autolykos. The changes are aimed at solving PoW-related problems that allow ASIC-equipped miners to solve PoW puzzles orders faster than CPU or GPU-equipped competitors.
With Autolykos, Ergo looks to neutralise the threat of mining pools controlling more than 51% of the computational power of a network, threatening decentralisation and security.
Ergo's unique take on PoW is most well represented by its storage rent implementation, through which the network aims to reintroduce stagnant and lost coins into circulation in order to support the sustainability for future mining rewards.
"As the blockchain gets older, potentially lost coins could create a deflationary trend for the remaining circulating supply. This issue is of great concern to the long-term sustainability and viability of the blockchain," Ergo
said
in a blog post from 27 January 2022.
According to Ergo's storage rent protocol, ERG holders will have to pay a fee of about 0.14 ERG for every UTXO box that is not spent within a four-year period. However, the storage rent protocol is not yet initiated.
With block rewards diminishing over time for hard-capped PoW cryptocurrencies such as BTC and ERG, miners have to rely solely on network transaction fees after the token production quota is complete. Via the storage rent protocol, Ergo aims to provide additional incentives for its miners.
"Miners are the security layer for the proof-of-work blockchain and it is of the utmost importance to provide economic incentives for miners to maintain and sustain the network. Storage fees are designed to add a layer of predictability for future block rewards," Ergo said. "Storage rent is an innovative and novel solution that aims to increase holder interaction while striking a balance between digital scarcity and long-term incentives."
Another major differentiator for the network is Ergo's conception, with no pre-mine, no initial coin offering and no venture capitalist funding, the absences of which are all considered big draws for decentralisation purists.
What is an ERG coin?
The ERG coin is the native token of the Ergo smart contract platform.
According to Ergo's whitepaper, ERG emission (production and release) is scheduled to complete within the first eight years from its genesis block (ie, 1 July 2019), after which miners will only receive ERG from gas fees. In comparison, Bitcoin emission is scheduled to end in the year 2140.
Ergo says the storage rent fee component of its protocol makes it possible for Ergo to execute a short emission schedule.
"Miners will be highly incentivised to secure the network even in the absence of a block reward subsidy, and this will lead to a more stable mining reward than just relying on transaction fees alone, which miners will also receive," Ergo said in reference to its storage rent fee protocol.
ERG has a hard-capped supply of 97 million coins. ERG is used to carry out any transaction on the Ergo blockchain and also to reward miners.
| | |
| --- | --- |
| Long position overnight fee | -0.0500% |
| Short position overnight fee | -0.0500% |
| Overnight fee time | 22:00 (UTC) |
| Spread | 0.00000718 |
| | |
| --- | --- |
| Long position overnight fee | -0.0500% |
| Short position overnight fee | 0.0140% |
| Overnight fee time | 22:00 (UTC) |
| Spread | 5.50 |
| | |
| --- | --- |
| Long position overnight fee | -0.0500% |
| Short position overnight fee | 0.0140% |
| Overnight fee time | 22:00 (UTC) |
| Spread | 66.00 |
| | |
| --- | --- |
| Long position overnight fee | -0.0500% |
| Short position overnight fee | 0.0140% |
| Overnight fee time | 22:00 (UTC) |
| Spread | 0.0015646 |
According to Ergo, ERG started without any coins in circulation and the entire coin supply will be minted during the first eight years of Ergo mainnet.
However, in November 2021, Ergo proposed an increase in the years of emission until 2057, while maintaining the same capped supply.
Ergo price history

Price history
It is important to remember that past performance should never be taken as an indicator of future results. Nevertheless, knowing Ergo's price history can help us by giving some much needed context if we want to either make an Ergo price prediction of our own, or interpret one that already exists.
When ERG first came onto the open market in October 2018, it was worth about $1.78. The crypto spent much of the next year trading at between $1 and $3, albeit with a spike to more than $5 in February and another spike which saw it reach an all-time high of $44.06 on 1 July 2019. After that, it slumped, reaching an all-time low of $0.09398 on 13 March 2020. In early 2021, though, the market bloomed and ERG followed suit, reaching a high of $19.60 on 18 May. Following that, a market crash saw the coin drop to $3.97 on 20 July. Tbis was followed by a recovery and, on 2 September, ERG traded at $19.25. It was pretty much all downhill for the rest of the year, though, and the coin closed 2021 at $4.83.
Although ERG has not exactly performed brilliantly in and of itself in 2022 so far, if we match up how it has done with the crypto market as a whole, then it could be argued that Ergo has had a pretty successful time since 1 January. It initially followed a similar trajectory to many other cryptocurrencies. It dropped to $2.49 on 24 February in the wake of Russia's invasion of Ukraine, while a rally to $5.35 on 29 March was followed by a slump. This downturn was exacerbated by the market turmoil that followed the depegging of the UST stablecoin and the collapse of the associated LUNA cryptocurrency, and ERG fell to $2 on 12 May.
Any hopes of a recovery were put on hold after June's news that the Celsius (CEL) crypto lending platform had cancelled withdrawals, confirming the bear market, and sending ergo down to $1.82 on 14 June. There was another drop to $1.59 on 13 July, followed by a recovery to $3.61 a month later. In early September, the announcement of the ErgoHack event saw it rise to $5.17 on 6 September and, on 15 September, the coin was worth about $4.85, rising slightly over the course of 2022 and significantly outperforming the market as a whole.
Ergo coin news: Affinity with Cardano
Members of the Cardano community seem to have affinity for the Ergo blockchain, because of their shared principles for decentralisation and a research-driven approach, compatibility from using a similar extended UTXO (eUTXO) ledger model and Ergo's partnership with Emurgo, one of the founding entities of Cardano.
In 2021 Ergo introduced its first stablecoin, called SigUSD, on its network. Ergo's first metaverse, called SigmaValley, launched its land sale auction in mid-January 2022. The network's first initial decentralised token offering platform, called ErgoPad, initiated its final token sale in January.
Ergo also has its own non-fungible token (NFT) marketplac,e called Ergo Auction House, which in its latest update brought in royalty features to artists and options to list in tokens other than ERG.
Ergo price predictions
Price forecasts, especially for something as potentially volatile as cryptocurrency, very often end up being wrong. Furthermore, long-term crypto price predictions are often made using an algorithm, which means that they can change at a moment's notice. With that in mind, these are some of the Ergo price predictions that were being made as of 15 September 2022.
CoinCodex said that the crypto was seeing bullish sentiments as of 15 September, with 23 indicators bullish and just five bearish. The site made a more mixed short-term ergo price prediction for 2022, saying that the token could drop to trade at $4.60 by 20 September before recovering to $5.52 as of 16 October.
PricePrediction.net was also downbeat in the shorter term, with its Ergo coin price prediction suggesting that the crypto could trade at $3.99 this year before dropping to $3.67 and recovering to $5.13 in 2024 and $7.39 in 2025. By 2026, the site said, ERG could be worth $10.63, before potentially getting to $15 the following year. The predictions said that the coin might be worth $21.37 in 2028, before closing the decade at $31.06. There was then an Ergo price prediction for 2030 that saw it potentially worth $47.36, reaching $68.14 the following year.
CoinArbitrageBot was far more positive with its Ergo crypto price prediction. The site argued that the token could nearly double by the end of the year, potentially trading at a little under $9.87, before possibly reaching $17.56 in 2023 and a fraction of a cent below $28.42 in 2024. The site then made an Ergo price prediction for 2025 that saw it potentially worth $45.98.
Finally, WalletInvestor was far more bearish when it came to its ERG price prediction. The site said that Ergo could be in for a torrid 12 months, dropping to just $0.556 in September 2023.
When considering an ERGO coin price prediction, it's important to keep in mind that cryptocurrency markets remain extremely volatile, making it difficult to accurately predict what a coin or token's price will be in a few hours, and even harder to give long-term estimates. As such, analysts and algorithm-based forecasters can and do get their predictions wrong.
If you are considering investing in cryptocurrency tokens, we recommend that you always do your own research. Look at the latest market trends, news, technical and fundamental analysis, and expert opinion before making any investment decision. Keep in mind that past performance is no guarantee of future returns. And never trade with money that you cannot afford to lose.

FAQs
Is ergo a good investment?

It is hard to say. A lot will depend on whether the blockchain can continue to develop and how the market performs as a whole going forward.

Remember, you should always carry out your own thorough research before making an investment. Even high market cap cryptocurrencies have proved vulnerable to the current bear markets. So investors should be prepared to make losses and never purchase more than they can afford to lose.
Will ergo go up or down?

It is difficult to tell. While the likes of CoinArbitrageBot are optimistic, sites like WalletInvestor are far more downbeat when it comes to ERG's future. It is important to remember that price predictions very often end up being wrong, and that prices will go down as well as up.

In volatile cryptocurrency markets, it is important to do your own research on a coin or token to determine if it is a good fit for your investment portfolio. Whether ERG is a suitable investment for you depends on your risk tolerance and how much you intend to invest, among other factors. Keep in mind that past performance is no guarantee of future returns, and never invest money that you cannot afford to lose.
Should I invest in ergo?

This is a question that you will have to answer for yourself. Before you do so, however, you will need to conduct your own research and never put at risk any money you cannot afford to lose, because prices will go down as well as up.
Related reading