Bone ShibaSwap price prediction: What's next for the ShibaSwap governance token?
Subscribe to Weekly Highlights
The major market events for the week ahead right in your inbox.
Subscribe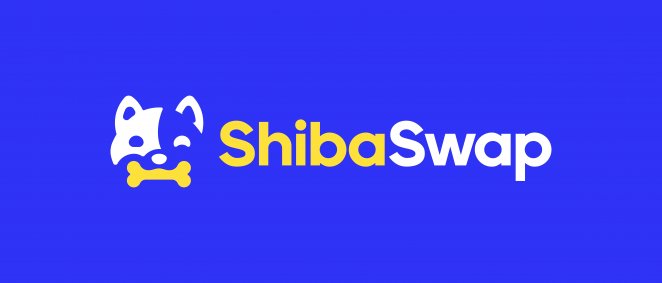 Content
After Shiba Inu (SHIB) emerged as one of the most popular cryptocurrencies that launched in the wake of dogecoin's (DOGE) strong price rally in 2021, it developed as a community-driven project with a growing ecosystem. The bone shibaswap (BONE) token was one of several that developers launched as they introduced the ShibaSwap decentralised exchange (DEX), Shiboshi NFTs (non-fungible tokens) and the planned Shibarium layer-2 blockchain.
BONE's price saw a successful late summer last year, peaking at $2.0202 on 1 September, after numerous exchanges listed the governance token, having dropped in May to under $0.33. However, a correction followed as the year progressed, and the token plunged again to lows of $0.6045 and consistently traded below $1 for the remainder of 2022. The crypto has gained substantial momentum since that price point, and a successful start to the year has resulted in a current trading price of $1.15, as of 10 January 2023.
Will the BONE price continue to rise, or is it going to fall yet again? We look at recent price drivers and give you the latest bone shibaswap price predictions from forecasters.
How does BONE fit into the Shiba ecosystem?
Shiba inu's developers launched the ShibaSwap decentralised exchange in July 2021 to provide a platform for its users (known as the ShibArmy) to trade their SHIB tokens for other cryptocurrencies.
ShibaSwap was created as a fork from the SushiSwap DEX with a different fee and incentive structure and its own native tokens. Both SushiSwap and ShibaSwap run on the Ethereum (ETH) blockchain, with tokens based on the ERC-20 standard.
BONE was created as the governance token for ShibaSwap, and allows users to vote on proposals for the future development of the project, including which pairs will be added to ShibaSwap, via the Doggy decentralised autonomous organisation (DAO). The more BONE tokens the user holds, the more influence their vote has on the outcome.
Bone ShibaSwap has a maximum supply of 230 million tokens, which are minted to be paid to users who provide liquidity for exchange pairs on ShibaSwap. There are currently 163.8 million BONE tokens in circulation out of a total supply of 229.9 million, according to CoinMarketCap data. The 230 million maximum supply was designed to fit between the massive 500 trillion supply of SHIB tokens and the much smaller supply of LEASH tokens.
Doge killer (LEASH) was launched as a rebase token, which is similar to an algorithmic stablecoin, using an algorithm to automatically increase and decrease supply to keep its price pegged to another asset. It has since been "unleashed" and is no longer pegged to dogecoin. The total supply of LEASH has been limited to 107,647 tokens. According to the Shiba Inu website:
"LEASH is the second token incentivised on ShibaSwap and will offer lucrative rewards for the holders providing its liquidity."
Together SHIB, LEASH and BONE operate ShibaSwap, allowing users the ability to DIG (provide liquidity), FETCH (migrate liquidity) or BURY (stake) their tokens to earn BONE. "While the staked tokens receive a fixed percentage of BONE, the SSLP pools are distributed as BPB (BONE per block) based on the allocation points to each individual pool," according to the Shiba ecosystem whitepaper.
According to the ShibaSwap documentation:
"Our platform also allows the ShibArmy to access upcoming NFTs and additional tools, such as portfolio trackers, to make navigating the crypto world simple and intuitive."
BONE price: down from November high
BONE price chart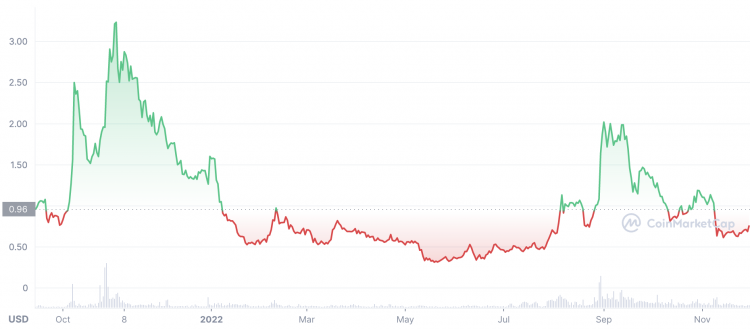 Source: CoinMarketCap
The BONE token launched when ShibaSwap went live in July 2021. The token's value soared later in the year as cryptocurrency markets rallied to all-time highs. BONE traded up from $0.95 in mid-September 2021 to a high of $3.02 on 8 October.
The BONE price subsequently fell back as cryptocurrencies sold off across the board, closing 2021 at $1.57. BONE's value dropped heavily in January last year, reaching a low of $0.5013 on 22 January 2022. The price could not move back above the $1 mark and dropped to $0.5188 in early March.
BONE moved up to a high of $0.855 on 19 March 2022, but again retreated, dropping to its all-time low of $0.2899 on 12 May when cryptocurrency markets sold off in response to the collapse of the TerraUSD and LUNA tokens.
BONE has since remained volatile, with crypto markets attempting to break out of the bearish trend. However, developments in the Shiba Inu ecosystem have provided substantial support to the token prices recently.
BONE price rises on Shiba ecosystem update
On 16 July 2022, the Shiba development team announced that the BONE minting rate was adjusted to one BPB following a Doggy DAO vote finalised on 26 June "in order to prevent the over-minting of BONE".
BONE farming will halt when 230 million tokens have been minted, to save the remaining 20 million of the total 250 million supply, rather than increasing the maximum supply by another 20 million to 270 million.
The decision was taken in preparation for the new Shibarium blockchain, which will require 20 million BONE tokens to be secured for the operation of the protocol, "in which validators/delegators, and gas for layer-2 will be reserved by this action. Additionally, it is known that validators will be rewarded in BONE for their work and by fulfilling their role in the blockchain," the developers said.
The adjustment will also allow for ShibaSwap exchange rewards to continue in anticipation of the upcoming launch of a new TREAT reward token.
The developers said:
"What this addresses is the current flow and minting process by slowing the BPB, while also not fully halting it. This protects the integrity of the DAO vote, but also the reward system, while safekeeping the agreed minting ratios voted in by the community at 230 million BONE. We understand reducing the BPB down may seem like a drastic approach to the rewards system right now, but to begin streamlining the future of ShibaSwap, this will allow the team to focus on the tasks that will bring these systems to life sooner rather than later."
The BONE price rose in response, from a low of $0.4709 on 15 July 2022, but after peaking at $2.07 on 13 September, BONE eventually lost August's gains and dropped to a low of $0.75 on 13 October.
The cryptocurrency recovered slightly and reached an intraday high of $1.32 on 29 October. But it soon crashed with the wider crypto market after the bankruptcy of the FTX exchange. BONE fell to a 90-day low of $0.6045 on 22 November.
The governance token has since started to gain again, which came after a crypto whale transferred BONE worth more than $8.2m from Crypto.com to Binance. The move came after uncertainty regarding the Crypto.com exchange's stability.
However, a recent announcement from the team that BONE will remain the only token for gas fees and use on the upcoming L2 scaling solution, Shibarium, promptrd a rally.
As of 10 January 2023, BONE was trading at $1.15. The cryptocurrency is currently up more than 40% over the past 30 days.
Bone shibaswap price prediction
At the time of writing (10 January 2023), the bone shibaswap price prediction from CoinCodex was bullish for the short term, projecting only that the token price would climb to $ 1.102265 by 9 February. The cryptocurrency data website's technical analysis was also bullish, with six indicators giving sell signals and another 23 buy signals.
The algorithm-based forecasting service Wallet Investor was distinctly grizzly on the long-term outlook for the BONE price. Its bone shibaswap price prediction for 2023 saw the token trading at $0.822 towards the end of the year, though the site expected BONE to have fallen below $0.05 by 2025.
Gov Capital was also bigly bearish in its BONE price prediction, projecting that the token's value could have become worthless by the end of this year. However, it also forecast a resurgence, suggesting BONE could reach $1.75 in a year's time.
In contrast, the DigitalCoinPrice bone shibaswap price prediction for 2025 was bullish, estimating that the coin could average $3.86, up from $2.29 in 2023. Its bone shibaswap price prediction for 2030 saw the price climbing to $11.98.
The PricePrediction BONE crypto price prediction was similarly snorting, with the price climbing from an average of $1.58 in 2023 to $3.47 in 2025 and $22.25 in 2030.
When considering BONE coin price predictions, it is important to keep in mind that cryptocurrency markets remain extremely volatile, making it difficult to accurately predict what a coin's price will be in a few hours, and even harder to give long-term estimates. Because of this, analysts and algorithm-based forecasters can and do get their predictions wrong.
If you are considering investing in cryptocurrency tokens, we recommend that you always do your own research. Look at the latest market trends, news, technical and fundamental analysis, and expert opinion before making any investment decision. Keep in mind that past performance is no guarantee of future returns, and never invest money that you cannot afford to lose.
FAQs
Is bone shibaswap a good investment?

BONE saw large gains after numerous exchanges, such as Gate.io and MEXC Global, listed the cryptocurrency. However, the rally did not last, as is often the case with cryptocurrencies. The current rally has followed the announcement from the team that BONE remains the only token for gas fees and use on their upcoming L2 scaling solution, Shibarium.

In volatile cryptocurrency markets, it is important to do your own research on a coin or token to determine if it is a good fit for your investment portfolio. Whether BONE is a suitable investment for you will depend on your risk tolerance and how much you intend to invest.

Keep in mind that past performance is no guarantee of future returns, and never invest money that you cannot afford to lose.
Will bone shibaswap go up or down?

The direction of the BONE token price will likely depend on the continued development of ShibaSwap and the Shiba ecosystem, as well as sentiment on the wider crypto markets, among other factors.

In volatile cryptocurrency markets, it is important to do your own research on a coin or token to determine if it is a good fit for your investment portfolio. Whether BONE is a suitable investment for you depends on your risk tolerance and how much you intend to invest, among other factors.

Keep in mind that past performance is no guarantee of future returns, and never invest money that you cannot afford to lose.
Should I invest in bone shibaswap?

Whether you should invest in bone shibaswap is a question that you will have to answer for yourself. Before you do so, however, you will need to conduct your own research. Never invest more money than you can afford to lose, because prices can go down as well as up.
Related reading