Binance price prediction: What is binance (BNB)?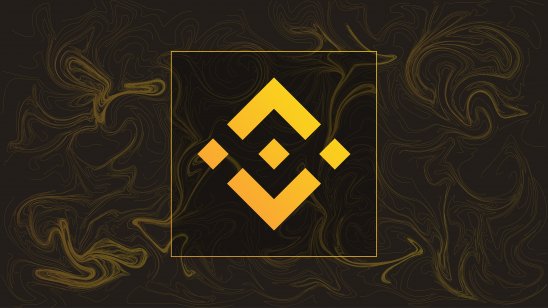 It's the coin that helps power the world's largest crypto exchange, but what is binance (BNB)? Let's take a look and see what we can find out, and also examine some of the binance price predictions being made on 17 April 2023.
What is binance coin (BNB)?
BNB is the native token of the Binance ecosystem, which includes its cryptocurrency exchange.
Binance, which was banned in the UK in 2021, was co-founded in July 2017 by Changpeng "CZ" Zhao, who is now its chief executive. He is a former head of tradebook futures development at Bloomberg, head of development at Blockchain, and a co-founder of the Chinese fiat-to-crypto exchange OKCoin in 2014.
The name Binance is based on the concept of "binary finance". The Binance ecosystem spans beyond the exchange to include the Binance Chain, Binance Academy, Trust Wallet, Binance Research and Binance Launchpad projects, which use blockchain technology to provide various financial services.
The BNB token is used to pay for transaction fees on BSC, participation in token sales and digital payments. Exchange users who pay their transaction fees with BNB receive discounts of 10% to 25%. Binance reduces the supply of BNB every quarter in coin burns based on the amount of trading volume.
Binance will continue the quarterly coin burns until 100 million BNB are destroyed, equivalent to half the total supply. On 19 April 2022, the 19th BNB burn destroyed 1.8 million BNB in an auto-burn worth around $741m. The 22nd burn, scheduled for the fourth quarter, is expected to burn more than two million BNB coins, valued at nearly $582m on 11 November.
The Binance coin was initially an ERC-20 token operating on the Ethereum blockchain. The company later launched its own Binance Chain blockchain, which uses the Tendermint Byzantine Fault Tolerant (BFT) consensus mechanism. As the Binance Chain was not designed to support smart contracts, unlike Ethereum, the BSC was launched in September 2020 as a parallel chain to run smart contract-based applications.
This has become more important with the emergence of decentralised finance (DeFi) applications and NFTs (non-fungible tokens).
Binance price history
While past performance should never be taken as an indicator of future results, knowing the BNB price history can help give us some useful context when it comes to either interpreting a binance price prediction or else making one of our own.
The binance coin was first launched in 2017 and spent much of its first three and a half years or so trading at anywhere between $1 and around $40. In early 2021, though, as the crypto market went through a bullish phase, binance responded well, reaching a high of $690.93 on 10 May 2021.
However, the crypto spend much of the summer below $400. There was a recovery towards the end of the year, when it topped $600 in November 2021, but the price dropped to $371.37 on 24 January 2022, and fell further to $361.23 on 24 February after Russia's invasion of Ukraine.
The BNB price then rose to a high of $408.48 on 1 March 2022, falling to $360.30 on 14 March and then moving up to $459.81 on 5 April.
BNB plunged to $216.36 on 12 May 2022 as cryptocurrency markets sold off sharply in the wake of the depegging of the UST stablecoin. The price moved up to $336.67 on 25 May but subsequently fell again.
US SEC investigation
On 6 June 2022, according to Bloomberg, citing confidential sources, the SEC started an investigation on whether Binance's initial coin offering (ICO) of its binance coin (BNB) token in 2017 was an unregistered security offering.
Responding to the allegations, a spokesperson for Binance told CoinDesk via email: "As the industry has grown at a rapid pace, we have been working very diligently to educate and assist law enforcement and regulators in the US and internationally, while also adhering to new guidelines. We will continue to meet all requirements set by regulators."
The BNB token fell 4% on the news and briefly slid below the $200 mark on 15 June. The next day the price rebounded to $222.83, but two days later, BNB slipped further to a low of $186.22.
It recovered to $388.72 on 8 November before the news about FTX saw it drop to $302.75. In late November and early December the coin hovered around the $290 mark and, on 12 December, it traded at a high of $285.54 before news of mass withdrawals saw it fall to $257.44, a drop of nearly 10% over the course of 24 hours or so. The overall downturn continued, with it reaching a nadir of $227.35 on 17 December before it closed the year back to $246.35. The new year saw something of a recovery, and on 10 January 2023 it was worth about $275.
However, binance was able to capitalise on a bouyant cryptocurrency market in the new year and shot up to hit a high of $337.32 on 5 February before a slow fall was accelerated by the collapse of Silvergate bank, with it slumping to $265.71 on 10 March. There was another market turnaround, with it rallying to peak at $349.96 on 16 April, before it dropped again to trade at around $342.50 the following day.
At that time, there were 155,865,594 BNB in circulation, representing the total supply. This gave the coin a market cap of about $53.4bn, making it the fourth-largest crypto by that metric.
Binance price predictions
Let's now look at binance price predictions that were being made as of 17 April 2023. Price forecasts, of course, especially when it comes to something as potentially volatile as cryptocurrency, are often wrong. Also, many long-term crypto price predictions are made using an algorithm, which means that they can change at any time.
CoinCodex had a rather downbeat short-term binance price prediction for 2023. The site said that the coin could drop to $320.11 by 22 April before potentially recovering slightly to hit $322.64 by 18 May. Perhaps surprisingly, the site's technical analysis was bullish, with 26 indicators sending out upbeat signals against just seven making bearish ones.
DigitalCoinPrice was upbeat in its binance coin price prediction. Based on historical data, the site's BNB price prediction for 2023 indicated that the price could average $733.51 and then move up to $821.90 in 2024 and $1,155.95 in 2025. The site went on to make a binance price prediction for 2030 of $3,536.76.
CaptainAltCoin had a binance crypto price prediction that suggested a tough spell in the short term, with the token sinking to $241.88 in June 2023. After that, though, the site thought the token could recover to $507.01 by April 2024. It made a binance price prediction for 2025 that saw BNB worth $861.75, and argued there could be a dip to $775.72 by April 2028. By 2030, the site said, BNB could be worth $2,154.36 before doubling to $4308.73 by 2040.
Finally, Wallet Investor also gave an upbeat BNB price prediction, saying that the coin could rise to $286/46 by April 2023 and to a little under $538.09 in five year's time.
When considering a BNB coin price prediction, remember that cryptocurrency markets remain extremely volatile, making it difficult to accurately predict what a coin or token's price will be in a few hours and even harder to give long-term estimates. As such, analysts and algorithm-based forecasters can and do get their predictions wrong.
If you are considering investing in cryptocurrency tokens, we recommend that you always do your own research. Look at the latest market trends, news, technical and fundamental analysis, and expert opinion before making any investment decision. Keep in mind that past performance is no guarantee of future returns and never trade with money that you cannot afford to lose.
FAQs
Is binance a good investment?

It is difficult to tell. A lot will depend on how the market performs as a whole.

Remember, you should always carry out your own thorough research before making an investment. Even high-market-cap cryptocurrencies can be affected by bear markets, so investors should be prepared to make losses and never purchase more than they can afford to lose.
Will binance go up or down?

It is hard to say. It is important to remember that price predictions often turn out to be wrong and that prices can go down as well as up.

In volatile cryptocurrency markets, it is important to do your own research on a coin or token to determine if it is a good fit for your investment portfolio. Whether BNB is a suitable investment for you depends on your risk tolerance and how much you intend to invest, among other factors.

Keep in mind that past performance is no guarantee of future returns and never invest money that you cannot afford to lose.
Should I invest in BNB?

Before you decide whether or not to invest in BNB, you will need to carry out your own research, looking at both BNB and other exchange-based coins and tokens.

Ultimately, though, this is a question that you will have to answer for yourself. Before you do so, however, you will need to conduct your own research. Never invest more money than you can afford to lose, because prices can go down as well as up.