Choosing a digital wallet: Top five crypto wallets in 2022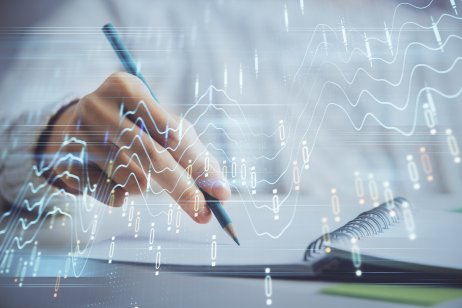 Just as a real wallet enables you to store your money, a cryptocurrency wallet provides users with a secure way to store their private keys for the purpose of keeping their crypto accessible.
A private key is an encrypted alphanumeric code that creates digital signatures for a transaction and grants ownership to a user's cryptocurrency holdings. Although there are a wide range of different crypto wallet types, most are either software or hardware wallets.
How do crypto wallets work?
Coin wallets are handy because they allow you to send, receive and spend cryptocurrencies like bitcoin (BTC) and ethereum (ETH) to and from anywhere in the world, with the added benefit of managing your digital assets in one place.
More specifically, decentralised networks offer a high level of security – cryptography can prevent the possibility of identity theft. In comparison, mobile banking does not provide public key infrastructure (PKI) that helps to authenticate devices.
Hardware wallets are considered to be one of the most secure crypto wallets. They are stored offline and come in the form of a thumb drive device.
On the other hand, a software cryptocurrency wallet is an application that runs on a computer or smartphone that makes sending and receiving crypto as easy as using an online bank account. They are either custodial or non-custodial, also known as hosted or non-hosted. Software wallets store the private keys.
"Cryptocurrency wallets are centred on security. They are a key piece of Web 3.0 technology. People are going to be interacting with decentralised applications (dApps) more and more in the future and a crypto wallet needs to be easy-to-use, providing users with a gateway to the decentralised world," Paul Roach, co-founder and chief product officer of Zumo Money, told Capital.com.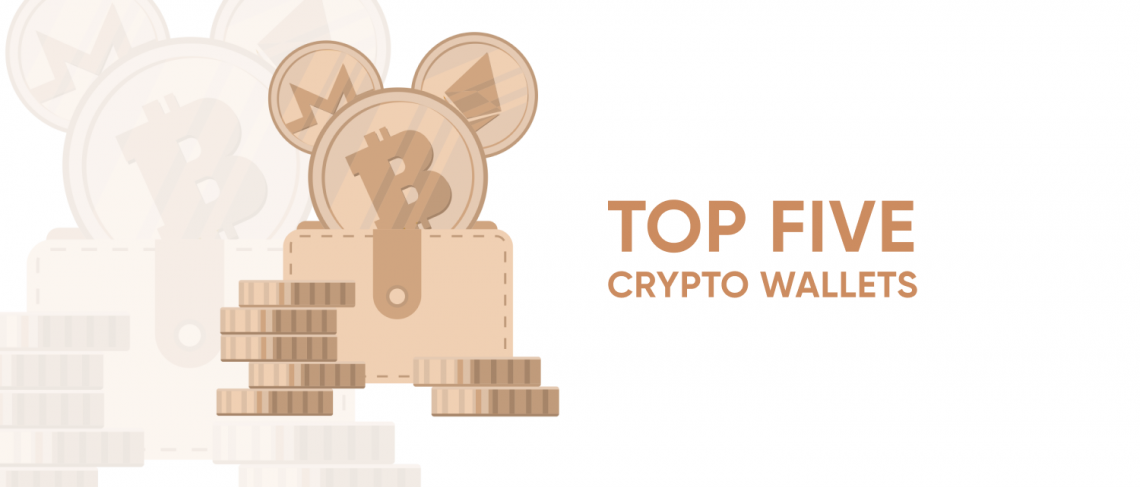 Top five crypto wallets by clients number
Since traders might be wondering how crypto wallets work, as well as the mechanics behind different types of crypto wallets, let's take a look at the best wallet for crypto in 2022, considering their number of clients, as derived from their respective websites and Google Play installs count.
Coinbase Wallet: 73 million users
The Coinbase Wallet is a self-custody wallet that allows users to send, receive and spend digital money.
The free crypto wallet supports over 4000 assets. It gives users the opportunity to explore the decentralised web from their smart phone or web browser. People can store and view all their non-fungible tokens (NFT) in the same wallet.
When pondering on how to choose a crypto wallet, a major benefit of the multi-coin Coinbase wallet is its industry-leading security features stemming from its use of Secure Element (SE) technology that offers users an added layer of security in addition to their username and password through two-factor authentication (2FA).
This feature secures the wallet by prompting users to provide a unique verification code that is sent to their mobile phone when they want to access their account.
In addition, the Coinbase Wallet provides an option to configure an auto-lock timeout for a select period of one minute to an hour whereby wallets can only be reopened using biometric touch ID thereafter.
Coinbase currently has over 73 million users. More than five million people worldwide have created Coinbase Wallets in order to access, buy and trade cryptocurrencies.
MetaMask Wallet: 21 million users
MetaMask is a versatile Ethereum-based digital wallet that equips users with a key vault, secure login and token exchange. It even functions as a web browser extension and mobile app too.
By allowing users to manage their Ethereum private keys, MetaMask serves as a wallet for ETH and other tokens and unlike most wallets, it does not retain user identity information such as email addresses or passwords on its servers. This is because MetaMask generates passwords and keys on a user's device so that they have exclusive access to their accounts and data.
As one of the most popular crypto wallets, MetaMask acts as a portal to the decentralised finance (DeFi) ecosystem where people can swap, borrow and lend different tokens, as well as interact with dApps on the network. Users can also connect their hardware wallets from companies like Ledger or Trezor to their MetaMask wallet.
A drawback of the service is that it only supports ERC-20 and ERC-721-compatible tokens and users need to manually list some of the tokens in order to see them within MetaMask. Nonetheless, more than twenty one million users worldwide have created MetaMask Wallets in order to access, buy and trade cryptocurrencies.
Binance's Trust Wallet: 10 million users
As suggested in its name, Trust Wallet, the official mobile app of the world's largest crypto exchange, Binance, is a trusted cryptocurrency wallet amongst users.
It can store all ERC-20 and ERC-721-compatible tokens and is capable of supporting 53 blockchains, including Bitcoin, Ethereum and VeChain. What's more, it supports more than one million assets.
An optimal feature of the decentralised Trust Wallet is that it allows users to buy bitcoin in under five minutes through a seamless three-step sign up process. Users can also earn interest on the cryptocurrencies in their wallet and track charts and prices within the app.
Trust Wallet provides access to decentralised applications (dApps) through a Web 3.0 browser that connects users with any dApp on the Binance Smart Chain (BSC) or Ethereum network.
Even though Trust Wallet users benefit from no wallet, swapping or dApp fees, a drawback of the service is that it is purely mobile-based, with no desktop variant available for users. Currently, more than ten million people worldwide have created Trust Wallets in order to access, buy and trade cryptocurrencies.
Trezor Wallet: Hardware leader
Next in the popular crypto wallets list is Trezor, a hardware cryptocurrency wallet that supports over 1800 tokens, including BTC and Litecoin (LTC).
The wallet has been audited by security researchers and its recovery seed follows a cross-compatible standard.
Of the Model T and Trezor One models, the former has a full colour touchscreen display but the latter offers only two buttons for use. This is a major plus for the Model T as most hardware crypto wallets only offer a small monochrome screen.
ITrezor Wallet also functions as a password manager, allowing users to safely store their passwords and digital keys. The Micro SD slot allows users to encrypt a PIN.
A drawback of the Trezor Wallet is that the Model T version can be considered relatively expensive compared to other models. It sells for around €226, or £189. Meanwhile a Ledger Nano S hardware crypto wallet costs £54.50. Also, the Trezor Wallet does not offer bluetooth connectivity.
In 2018, the company stated that it has sold hundreds of thousands of devices in more than 150 countries since the launch of the Trezor One model in 2014. TechCrunch has also reported that the company sold a million wallets in 2018. Yet unofficial estimates on Reddit suggest it was 812,383 .
ZenGo Wallet: 100,000+ users
Powered by the company's own proprietary keyless wallet technology, ZenGo claims to be the first ever keyless cryptocurrency wallet.
The non-custodial mobile wallet offers a combination of split key storage and biometric security features with an easy-to-use wallet user interface. Importantly, it uses open source threshold cryptography to replace private keys in favour of threshold signatures, making it one of the best cryptocurrency wallets.
A distinguishing factor is that the company offers a ZenGo payment card, accepted by all Visa-enabled merchants both online and offline, that is directly connected to the ZenGo Wallet and allows users to spend in cryptocurrency.
Currently, more than 100,000 people worldwide have downloaded ZenGo Wallets on Google Play in order to access, buy and trade cryptocurrencies.
"ZenGo is built on a secure multiparty computation (MPC) protocol and does not require passwords, instead offering users advanced biometrics and distributed security," Ouriel Ohayon, CEO of ZenGo, told Capital.com.
"We are in an age where phishing is common but with our wallet there is no private key for hackers to steal and there are also no passwords or seed phrases to write or store," Ohayon added.
"As well as facilitating a keyless user experience, MPC also enables our wallets to be truly multi-chain and bring an all-in-one (buy, sell, trade, save, stake, send and receive) user experience for all the needs a Web 3 investor may have," he concluded.
FAQs
What is the safest way to store crypto?

Hardware crypto wallets are considered to be the safest as they are stored offline, however software wallets provide an easy-to-use interface and can be installed on a smartphone or computer.
What crypto wallet has the lowest fees?

All Trust Wallet users benefit from no wallet, swapping or dApp fees.