Zegna prepares $2.5bn SPAC listing in New York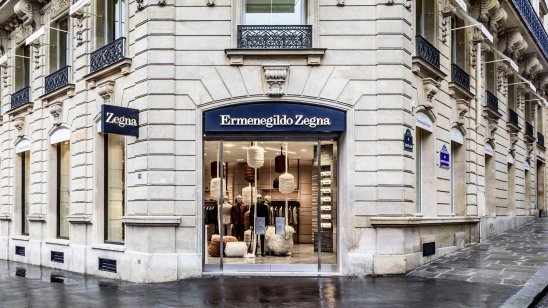 Ermenegildo Zegna Group, a world-renowned Italian luxury house, will pursue a listing on the New York Stock Exchange later this year. It expects an initial market capitalisation of $2.5bn.
The Milan-based company will merge with Investindustrial Acquisition Corp, a special purpose acquisition corporation (SPAC) chaired by former UBS CEO Sergio Ermotti. The SPAC is sponsored by investment subsidiaries of Investindustrial group, a London-based investment group founded and managed by Andrea Bonomi. The deal is expected to deliver gross proceeds of about $880m.
"For over thirty years, Investindustrial has invested in and supported both growing and leading Italian brands. We believe in the strength of Made in Italy, which has always been recognized worldwide for quality, craftsmanship, and innovation. With Zegna we identified a group that also includes both a strong family heritage and a leading position in sustainability – one of the pillars in Investindustrial's investment strategy," Andrea Bonomi said in a press release.
Zegna family keeps control
Upon closing of the transaction, the Zegna family will continue to control the company with a stake of approximately 62%.
"Today's announcement underscores the success of our strategy of continuously focusing on the Group's brand equity while also continuing to build upon our heritage, our ethos of sustainability, and the unique craftsmanship that has made our name synonymous with quality and luxury around the world," said Zegna Group CEO Ermenegildo "Gildo" Zegna.
"The Zegna family will remain at the Company's helm following the transaction's completion, and we will continue to invest in creativity, innovation, talent, and technology in order to sustain Zegna's leadership position in the global luxury market," he added.
Founded in 1910 by its namesake, Ermenegildo Zegna, the company has evolved from a producer of textiles and menswear into a top luxury brand with a worldwide presence. As of 31 December 2020, the group is represented in 80 countries through 296 directly operated stores.
Expanding through acquisitions
While the Zegna brand remains the group's flagship label, in 2018 the group acquired the majority stake in American luxury fashion brand Thom Browne.
Zegna says its management has capitalised on the unique strengths of Thom Browne, namely its consistency and name recognition, its younger customer base, its high digital penetration, and its iconic collections, doubling Thom Browne's revenues since 2018 as a result.
Over the past few years, Zegna has also strengthened its one-of-a-kind Made in Italy luxury textile laboratory platform through the acquisition of Italian textile manufacturers. The platform is the provider of choice for some of the world's most highly regarded luxury names while also supplying the finest materials to the group's own brands.
Good times for luxury brands
Zegna's listing announcement comes at a time when most of the top luxury brands are recording a strong recovery in sales after the 2020 drop, mainly fuelled by strong demand in China. Zegna also expects its sales to return to the 2019 level this year.
The shares of the top-listed luxury groups have also seen impressive growth rates in the last year. The shares of French luxury giant LVMH have gone up 56% on the Paris Stock Exchange in the last year and those of Prada have gained almost 90% in Hong Kong.
In Milan, the shares of Italian fashion label Brunello Cucinelli have gained 95% in the last 12 months and those of Salvatore Ferragamo have increased by 40%, strongly outperforming the FTSE MIB Index, which has gone up 17.5% in the same period.
Read more: A sense of style: investing in the luxury goods industry