Yo! Sushi 'may float in London IPO'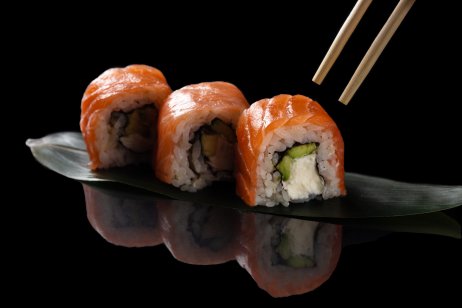 London-based restaurant company Yo! Sushi is reported to be announcing its formal intention to float in London next month, a report today claims.
A report on Sky News says the owners of the restaurant chain, the Snowfox Group, will present its financial information to City analysts this week. The report claims that this will take it one step closer towards stockmarket flotation worth more than £750m.
Snowfox Group partnership
Capital.com has approached the Snowfox Group for comment, but the company has yet to confirm or deny the reports.
"City sources said the listing could be unveiled as soon as mid-October, although a definitive date has yet to be decided," the Sky news report said.
Yo! Sushi, known for its authentic Japanese food, announced a partnership with the Snowfox Group in 2019 to form one of the largest operators and franchise owners of sushi kiosks in the United States, creating one of the largest Japanese food companies outside of Japan.
According to reports, the listing will be led by bankers at Numis.
IPO boost
"The apparent IPO of Snowfox Group is highly likely to boost capital-intensive businesses, including the sushi restaurant chain Yo!, as the company seeks to augment operations at a time when economies began to relax social distancing mandates and pandemic-induced restrictions," Kunal Sawhney, CEO of investment research firm Kalkine Group, told Capital.com.
"The corporation had implemented various cost-reduction measures intended to minimise overall expenses and overheads in a bid to maintain profitability during the business disruptions caused by the Covid-19 pandemic."
Growth potential
Sawhney said people were now returning in large numbers to hospitality venues, and restaurant owners were trying to build a war chest to cope with increased expenditures.
"It creates a unique opportunity for investors to ride on the revival story, as a sizable share sale will unlock the growth potential of the company," he added.
"With an anticipation of a spending spree in the terminal quarter, the timing of the IPO becomes even more crucial, as bankers will seek to capitalise on the momentum before the start of next year."
Read More: US market key to Babylon Health's post-IPO success says CFO