Yara cuts ammonia production due to record natural gas prices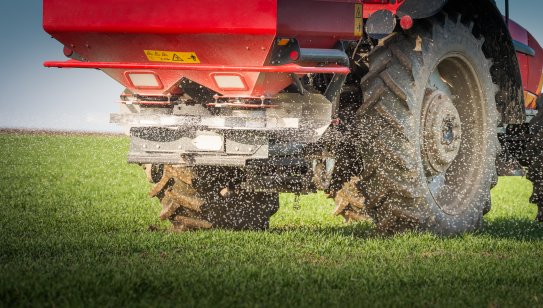 Yara International, the Norway-based fertiliser manufacturer, said on Friday it was cutting production of ammonia due to the impact of record-high natural gas prices on its margins.
"Including optimisation of ongoing maintenance, Yara will by next week have curtailed around 40% of its European ammonia production capacity," the company said in a statement.
The production of ammonia uses high volumes of natural gas, which is converted into gaseous hydrogen via a process called steam reforming. The hydrogen is then combined with nitrogen to produce ammonia through the Haber-Bosch process.
Domestic demand glut
Natural gas prices in Europe have hit a series of record highs in recent weeks as supply from Russia has tightened due to a domestic demand glut, while US supplies have been hit by outages caused by hurricanes in the Gulf of Mexico.
Indeed, the European benchmark natural gas futures price has jumped nearly 300% this year.
Ammonia is the fundamental ingredient in the production of ammonium nitrate fertiliser, widely used on farms around the world to help increase crop yields and sustain soil nutrients.
UK closures
Yara, one of the world's top-five fertiliser manufacturers, has not been alone in baulking at the impact of high gas prices on production margins.
On Thursday, CF Industries, a US-based fertiliser maker, said it was shutting operations at its two UK sites and that it could not tell when production might resume. Around 600 staff in Cheshire and Teeside have been temporarily laid off.
Read more: UK retail sales fall in August despite lifting of lockdown