XPeng, NIO and Li Auto elevated by strong EV delivery numbers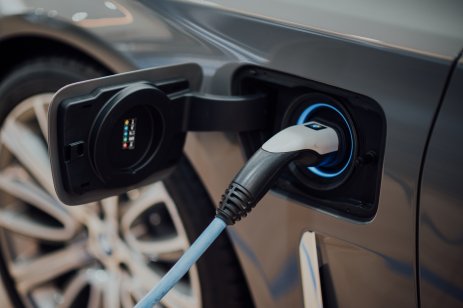 For three US-listed Chinese electric vehicle manufacturers, delivery numbers bolstered share prices relative to a sagging sector and overall market on Wednesday.
XPeng, NIO and Li Auto all ascended in early trading and closed the day down slightly after strong delivery numbers bolstered all three Chinese automakers.

XPeng delivered 15,613 vehicles, a company record that represented a 270% leap year over year, with designs on European expansion in 2022. That performance put them ahead of their projections for Q4 and led to a premarket bump of almost 4.5%. Li Auto's 13,485 deliveries also shattered its prior one-month high and placed it ahead of pace for its Q4 estimate, engendering a nearly 6% pre-market boost. NIO delivered 10,878 vehicles, salvaging its potential to meet anticipated Q4 figures after a tepid October that saw fewer than 3700 deliveries and creating a premarket step up of nearly 4%.

Though Tesla did not publish its figures, the China Passenger Car Association indicated that the company sold more than 110,000 China-made vehicles in September and October, with less than half of those designated for export.
Healthy demand
Deliveries are a strong indicator of demand in any era. But amid a barely-mitigated crisis for the auto industry, they are also an indicator that the dearth of semiconductor chips has not impacted supply capabilities of these three manufacturers as much as it has some other automakers.
China is the world's largest EV/NEV market, with NEVs making up 6% of auto sales in China last year and 14.4% thus far in 2021. The Chinese government has pledged to become a net-neutral carbon emissions nation by 2060.
XPeng and Li stock has gained 9% and 12.5%, respectively, over the past month, even as major markets have dipped and Tesla has fallen about 6.5%.
What is your sentiment on LIus?
Vote to see Traders sentiment!
Abrupt turnaround
NIO in particular saw underperformance in Q2 and into Q3, but all of China's "Big Three" EV makers were fettered to some degree by talk of an overcrowded market with hundreds of NEV makers sprouting up in China.
In September, the Chinese government began addressing the concerns regarding market fragmentation and made overtures toward consolidation of the sector.
That is likely to strengthen the position of early entrants and well-established manufacturers like XPeng, Li and NIO. Already more bankable in the short run - some of the NEV companies have yet to manufacture a product, let alone turn a profit – the hand of China's central government could help mold the market in a way that further reinforces their competitiveness and viability.