Woolworths (WOW) stock falls on weak earnings preview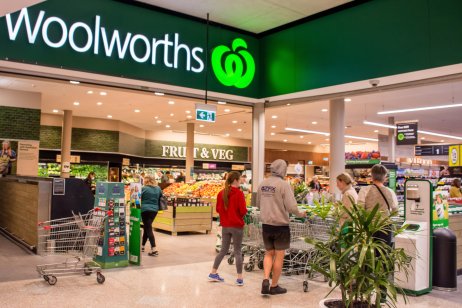 The stock price of Australian retailer Woolworths fell sharply after it flagged lower earnings from its domestic food business as the lifting of lockdown meant people were not stocking up.
Further, the retailer also highlighted that its earnings for the July to December 2022 period will be impacted by Covid-19 related costs of AUD150m ($106.56m) as well as supply chain disruptions costing an additional AUD60m to AUD70m.
"The first half of FY22 has been one of the most challenging halves we have experienced in recent memory due to the far-reaching impacts of the Covid Delta strain and its impact on our end-to-end stock flow and operating rhythm," Brad Banducci, Woolworths Group CEO, said in a statement on Tuesday.
EBIT to be lower
The company expects earnings before income tax (EBIT) to be between AUD1.19bn and AUD1.22bn for the July-December 2022 period, down from AUD1.31bn last year.
According to the company, following the easing of lockdowns in New South Wales and Victoria in October, sales in its Australian food business have moderated with customers returning to "normal shopping habits".
On a more positive note, the company expects direct and indirect Covid-19 costs to reduce in the January-June 2022 period. It added that the business is expected to return to a "more sustainable, predictable and productive operating rhythm" if there are no further widespread Covid-19 disruptions.
Stock price recovers marginally
Woolworths stock price had fallen nearly 10% on Tuesday after the retailer released its trading update. Though it recovered partly, the stock was still down 7.4% during mid-afternoon trading at AUD37.52.
Read more: Woolworths (WOW) in 0m takeover bid for API